'Botched' Season 5, Episode 16 Spoilers: The Doctors Make A House Call To Montana To Help A Patient After A Horrific Childhood Accident
Botched returns Wednesday night with a much different case. While doctors Terry Dubrow and Paul Nassif usually operate out of their Los Angeles office, they are packing their bags and headed to Montana to perform a house call on a patient who survived a horrific childhood motorcycle accident.
Heather was once an outgoing, energetic child; however, after suffering multiple facial injuries from slamming into a fence at 50mph, she never saw herself the same again.
"All I remember is taking off super fast down the road and we ended up hitting the fence at the dead end," Heather said to the camera. "The next thing I remember was waking up in the hospital. I was so scared that I was going to die that night."
The then-14-year-old Heather busted her nose, cheekbone and had multiple lacerations across her face.
"Initially I had 400 stitches inside and out," she noted to the camera, with tears welling up in her eyes. "I looked like a monster."
Over the course of the next 11 years, Heather had over 10 reconstructive surgeries "just to make everything work again," but the Montana-native is still unable to properly breathe through her nose. With multiple visible scars, Heather feels like she can't go outside without people staring or asking what had happened to her.
"I went from this fun, outgoing person to pretty much being a shut-in," Heather said in the clip. "I always want to be indoors and covered up all the time."
"When people ask me about the scars on my face, it makes me have to relive that moment again, over and over," she added.
To cope with the trauma of the accident, Heather took up painting and now has dreams of opening a gallery to display her work. Unfortunately, however, the scars and crooked nose makes her hesitant to show herself off to the public.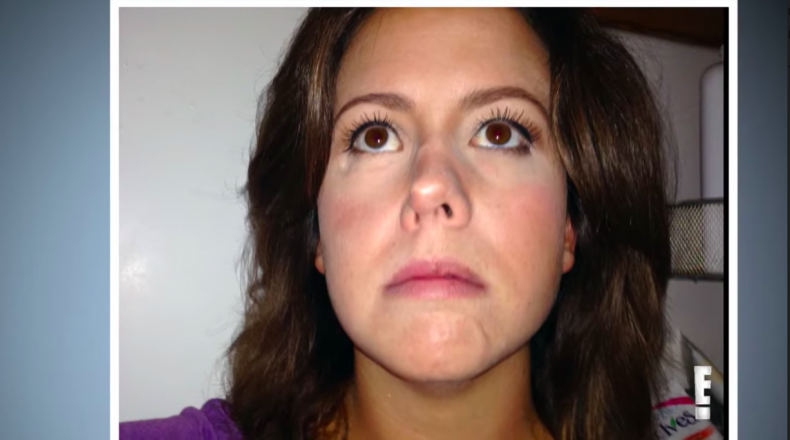 The possibility of the doctors being able to not all repair her airway but to remove her facial scars gives Heather a much-needed dose of hope.
"For the doctors to potentially remove the scars from my face, fix my breathing and my nose, it's going to help me feel more confident," Heather said to the camera. "Hopefully they can help me with what I have going on. I feel like I could accomplish so much more being that bubbly and outgoing person again."
"This is my last chance for hope," she concluded.
Find out if the doctors can help Heather and if she ends up opening her gallery when Botched premieres on E! Wednesday night at 9 p.m. ET.
'Botched' Season 5, Episode 16 Spoilers: The Doctors Make A House Call To Montana To Help A Patient After A Horrific Childhood Accident | Culture