'Botched' Season Finale Sneak Peek: Woman Looks Different 'From Every Other Woman in the World' After Butchered Breast Reduction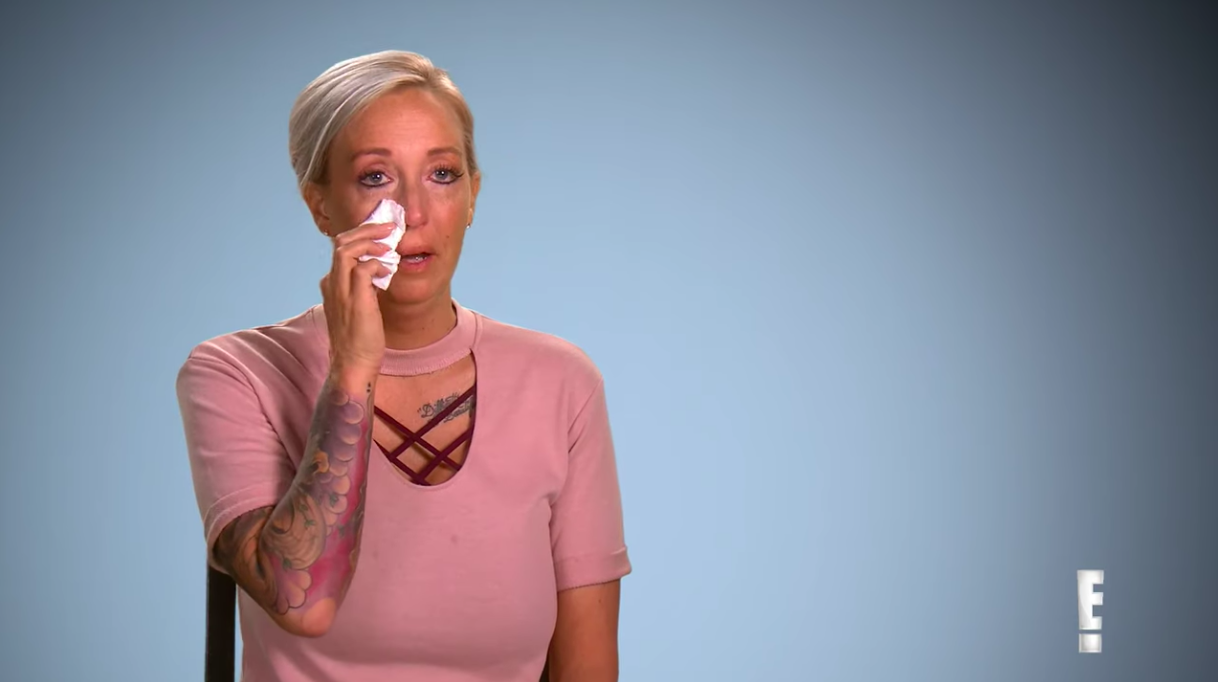 Botched Season 5 finale will air Wednesday on E! with another case of butchered breasts, this time though, the patient wished to go smaller but had a breast augmentation without her consent.
Whitney, who refers to her breasts as "upside down zucchinis," was hoping to get a breast reduction following the birth of her first child.
"I come out [of surgery] with these massive boobs," the patient said to the camera. "The doctor had put breast implants in, without my knowledge."
"When I first saw my breasts, I was shocked," Whitney continued. "They were just as big as they were before, if not bigger looking because they were so high."
Not only did Whitney receive a procedure she had not wished for, about 30 minutes after her initial surgery she noticed that her implant and breast tissue had separated, leaving her in an even worse situation than before. The mother of three returned to the same surgeon and requested the doctor to repair what he had done.
"All he kept saying was that I had too much elasticity in my skin and that it just wasn't possible to remove breast tissue at this age," she noted to the camera. "He said, 'Well let me go back in and do another lift.'"
If the first procedure wasn't an indicator of what this doctor's skill set was, the second procedure turned out to be just as bad as the first, leaving Whitney with "uneven" breasts.
"It mentally really messed me up," Whitney said to the camera, tears welling in her eyes. "I looked different than any other woman in this world."
Not only was Whitney struggling with her outward appearance, but she was also brought to tears after explaining that she was able to be active with her children.
"My kids love to go run at the track," she began. "I would love to do it with them, however, the bouncing and the running–it's just that, right now, it's impossible."
"It's almost like I was torn apart and I don't know why," Whitney said while wiping away tears. "But it's just been so long that I've lived this way, and I'm just praying for a change."
The mother of three noted that she was "a little" nervous about meeting with the doctors at the conclusion of the clip, but is mainly excited about fixing her butchered breasts.
Find out if doctors Terry Dubrow and Paul Nassif will be able to fix the "upside down zucchini" breasts when Botched airs on E! Wednesday at 9 p.m. ET.