Botox Economy: Why Allergan Is the Perfect American Company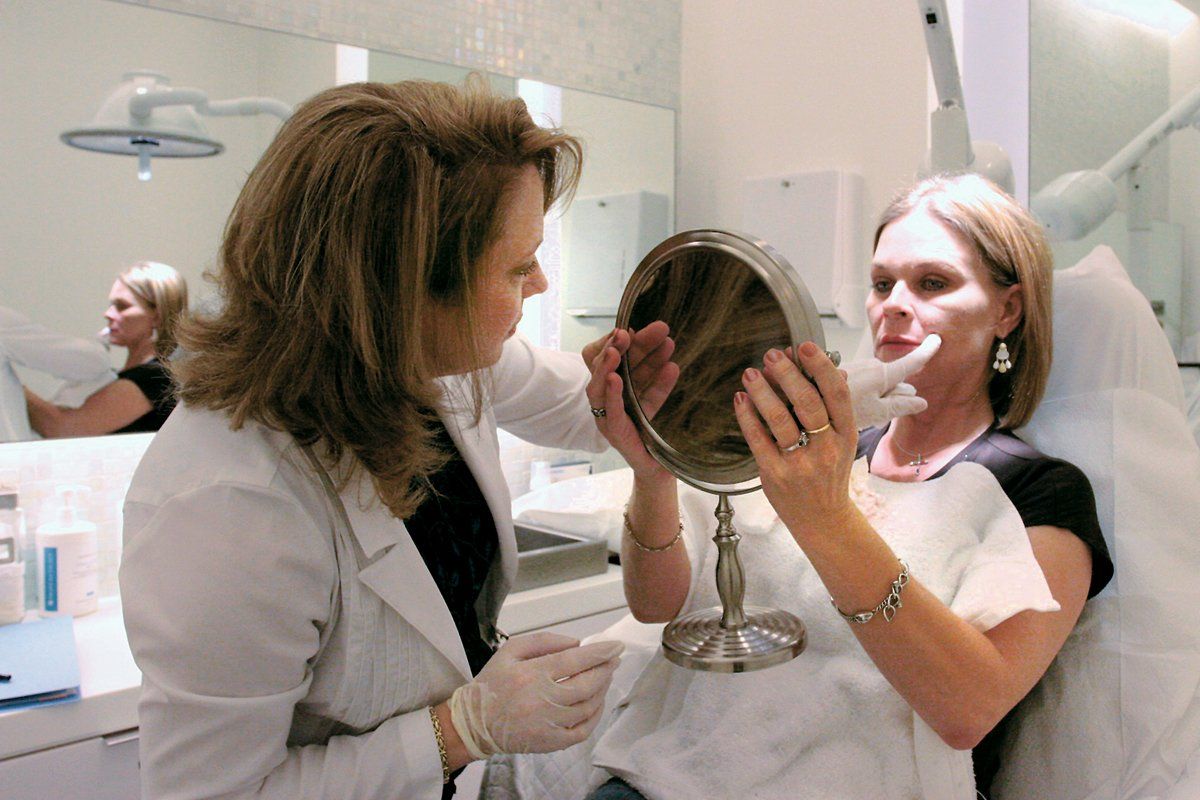 Because of Botox I don't have any wrinkles," says Allergan CEO David Pyott, whose 58-year-old forehead is as smooth as an aging Hollywood starlet's, thanks to his company's fountain-of-youth-in-a-syringe. "But I don't really have any worries, either."
And why would he? The pharmaceutical company's stock is in the 90s, near a 52-week high, making the firm worth $26 billion. Sales are climbing, and the company reported a $296 million profit in its most recent quarter. And while Big Pharma CEOs tend to have short shelf lives—Jeff Kindler lasted just four and a half years at Pfizer—Pyott is approaching his 15th year at the helm of the company.
His pharmaceutical firm is based, appropriately, in the faux city of Irvine, Calif., an aesthetically pleasing enclave of palm-lined office parks and red-tile-roofed tract homes. In fact, at a time when companies around the world struggle with sluggish demand, Allergan serves as an example—and a metaphor—for how American firms can thrive in a low-growth economy.
Don't laugh. Yes, Allergan is best-known for producing products that are essentially filler: Botox, Juvederm, breast implants. But those are huge, growing businesses. And half of Allergan's revenues come from prescription drugs that treat serious medical conditions. The company focuses on a few high-growth areas, has demonstrated an ability to create consumer demand, and continually innovates and finds new uses for existing products. And it's hiring.
In a period of slow growth, Allergan is plugged into some big secular and social trends: an aging population determined to fight the ravages of time, rapidly rising incomes in emerging markets, and an increased desire and acceptance everywhere for spending on physical maintenance. Even in the depths of the recession, in 2009, global Botox sales held steady, and by 2010 they had surpassed 2008 levels. This year sales are rising at a double-digit clip: Allergan projects that Botox, which accounts for about one third of its sales, will ring up $1.8 billion in 2012.
"Botox is ubiquitous, and it's probably one of the most famous consumer brands," Pyott says. It has a 76 percent share of the $2.3 billion global market for "neuromodulators" (those nerve--inhibiting products that give users of -Botox and its competitors that permanently surprised look), which is growing at a 16 percent annual clip. It also has a 42 percent share of the $870 million "breast aesthetics" market worldwide. "When one looks at the state of our markets, not just in the U.S. but globally, it tells us this is a real social trend, that people want to look better and a couple years younger than their driver's license will actually tell us," says Pyott, who is more of a trend spotter than a medical researcher (the old pharmaceutical model was to get a drug approved and push it out to doctors; Allergan's products depend more on consumer pull than physician push).
A sluggish economy may actually be a boon to the aesthetics market. People are investing in their looks "even in an economy that is not as robust as we would like it to be, for both personal and professional reasons," says Adam Schaffner, a Manhattan-based plastic surgeon who provides his patients with Botox, Juvederm, and Allergan tissue expanders and breast implants. As the financial crisis raged, followed by an anemic recovery, his customers' demand for Botox ($200 per treatment) and Juvederm ($500 per syringe) remained strong.
Breast implants are a leading indicator. In 2009 and 2010, like other capital expenditures, expensive surgical procedures went down—partly due to cost and the fact that getting a breast augmentation means missing a few days' work. So far this year, breast implants are up 14 percent for Allergan, Pyott says.
As with other American consumer products, Allergan's offerings are finding new markets overseas. Each year millions more people in Brazil, India, China, and elsewhere are gaining the consuming power to afford cosmetic procedures. As consumers around the world mature, they generally start to take up U.S. consuming habits: it starts with soft drinks, moves on to fast food, and climbs the value chain to movies, Starbucks, cars, and then Botox and breast implants. Here, Allergan is just beginning to cash in on what Boston Consulting Group senior partner Michael Silverstein calls the "$10 trillion prize" of consumer markets in places like China and India.
"We've had some heavenly years in Brazil, which corresponds with one's per-ception of Brazilian culture." (Translation: they love their boob jobs in Rio.) The brands are starting to catch on in -China, where "we fit into the European and luxury-brand desire with the Chinese consumer," Pyott says. One big surprise? Europe seems to be holding up well, despite the shaky economy. "We fit into a southern European priority of spending—how you look, how you dress, fine dining." Of course, vanity consumer products are only half the story at Allergan—literally. While Botox and breast implants are discretionary procedures not usually covered by insurance, much of what Allergan produces is consumed on doctors' orders. In fact, about half of Allergan's sales come from ophthalmic drugs alone: Lumigan for glaucoma, Restasis (a $697 million product in 2011) for dry-eye syndrome. Most of those are sold through prescriptions.
Pyott, who immigrated from Scotland, touts another factor that has been a hallmark of American business success over the years: innovation. While many companies have cut back on basic research and development in the past few years, Allergan has increased its R&D spending: from $675 million in 2009 to $858 million in 2011, and an estimated $1 billion in 2013. Some 19 percent of the company's staff of 10,500 work in R&D. This fall it opened a new facility in New Jersey, where it has pledged to add 400 high-paying jobs. "As we learned from the Great Recession of '09, once you've renovated parts of your house, you don't want to stop," the CEO says.
Not content with Botox's role as a cosmetic drug, researchers have spent lots of time figuring out how the complex protein can be used to combat woes more serious than wrinkles. Today, notes Pyott, "only half [of Botox sales] are for aesthetic use. The other half are for therapeutical indications." Botox has been approved in 85 countries to treat 25 different conditions. Last year, it was approved for use to treat neurogenic bladder conditions—the types of urinary-control issues suffered by people with spinal-cord injuries, Parkinson's, or multiple sclerosis. In 2010, Botox was approved for chronic migraines. It turns out that injecting a super-strong dose of Botox into the head at 30 different points can relieve intense head pain—as well as zap your wrinkles.
Growth is the ultimate pain reliever for CEOs in this economy. Throughout the health-care industry, executives, doctors, providers, insurers, and device makers are screaming about the unjust burdens of health-care reform and the dizzying changes in the market. But Pyott isn't complaining about the impact of the Affordable Care Act. Yes, he notes, provisions of the bill will impose $110 million of additional costs on Allergan in 2012. But thanks to Botox, he won't frown over it.
With Matthew Zeitlin