'Grinch Bots' Are Stealing Christmas Toys From Kids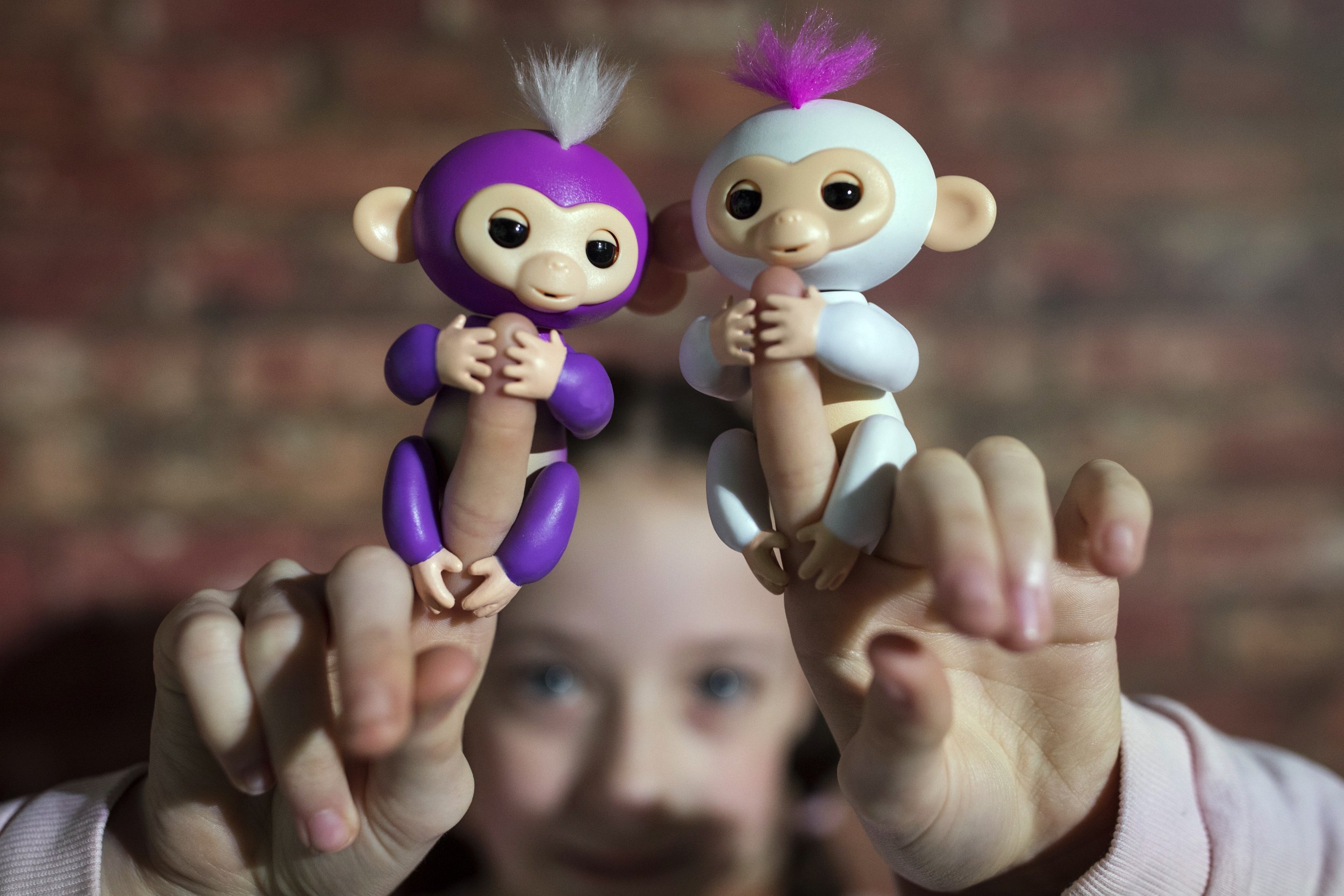 One U.S. senator is on a mission to save Christmas from "Grinch bots" swooping in to steal toys from children this holiday season.
Senator Charles Schumer wants retailers to block the bots before they scalp toys online, mark up the prices and resell them on third-party sites.
"Middle class folks save up—a little here, a little there—working to afford the hottest gifts of the season like @Barbie @NintendoAmerica & others to surprise their kids or help Santa with his list, but now cyber bots are changing the rules," New York's senior senator tweeted. "It's time to #BlocktheBots."
Schumer asked retail leaders to step in and investigate. One of the most popular holiday toys the bots are scooping up are the Fingerlings, interactive plastic animal toys that can wrap around fingers.
Prices for the toys have skyrocketed to almost $1,000, according to Schumer.
"Grinch bots cannot be allowed to steal Christmas, or dollars, from the wallets of New Yorkers," Schumer said in a statement.
Bots work by watching websites for unreleased products and then buying them up as soon as they are posted and before consumers can even put them in a digital shopping cart, let alone check out. The stores then sell out of toys and parents are forced to pay more on other websites.
"There is simply no competition between a bot and even the most organized human," Omri Iluz, co-founder and CEO of PerimeterX, who runs an anti-bot technology startup told Consumer Reports.
The New York Attorney General's Office found that bot operators use hundreds of different IP addresses — or a unique address to identify devices— and credit card numbers to "bypass retailer purchase limits," according to Consumer Reports. New York passed a law in 2016 that made it a misdemeanor to operate ticket bots.
Similar to scalpers buying up tickets to sports games or Broadway shows, bots buy up toys and then post them on third-party sites like Amazon and e-bay for much more than the original selling price.
Retail industry leaders say they are willing to work with Schumer on getting a handle on the bot problem.
"We look forward to working with him and all interested parties to strengthen enforcement against bad actors and take away the tools being used against innocent consumers, particularly during the holiday season," said David French, a spokesman for the retail federation, told USA Today.
Schumer had previously backed the Better Online Ticket Sales (BOTS) Act, which was signed into law by former President Barack Obama and prevents bots from buying up concert tickets ahead of shows.
Schumer now wants holiday toys and other consumer products to be added to the act.