Biggest Diamond In Over a Century Found in Botswana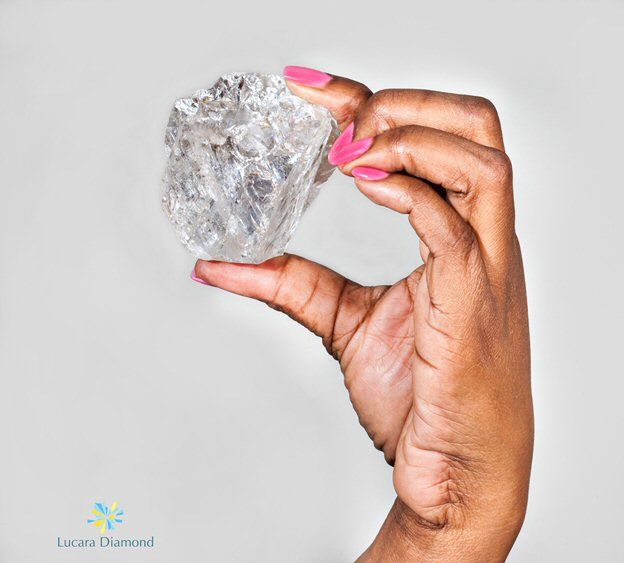 A Vancouver-based diamond and exploration company working in Botswana recovered a 1,111-carat diamond, the second-largest gem-quality diamond in the world and the largest unearthed in over a century.
The Lucara Diamond Company announced on Thursday that it had found the tennis ball-sized stone in its Karowe mine about 300 miles north of Botswana's capital, Gaborone. According to the company, the diamond is also the biggest ever to be discovered in Botswana.
The record for the biggest diamond ever recovered is still held by the 3,106-carat Cullinan diamond, which was found at the Premier Mine in Pretoria, South Africa in 1905. Soon after it was recovered the Cullinan—named after the firm's owner Sir Thomas Cullinan—was cut into nine separate stones, some of which were used to make the British Crown Jewels.
"This historic diamond recovery puts Lucara and the Karowe mine amongst a select number of truly exceptional diamond producers," William Lamb, president and CEO of the Lucara Diamond Company, said in a statement.
"The significance of the recovery of a gem-quality stone larger than 1,000 carats...and the continued recovery of high quality stones from the south lobe [an area towards the south of the mine], cannot be overstated."
Botswana is the largest producer of diamonds in the world. Since the discovery of diamonds in the country in 1966, they now account for 76 percent of Botswana's export revenue.
A Hong Kong billionaire recently bought a 12.03-carat diamond, nicknamed "Blue Moon," for $48 million at Sotheby's auction house for his 7-year-old daughter. The cushion-shaped diamond was the largest of its kind to ever appear at auction and was sold for the highest amount ever paid for a diamond.