Pilot Crashes Stolen Plane Into Baby Shower Venue Moments After Wife and Partygoers Flee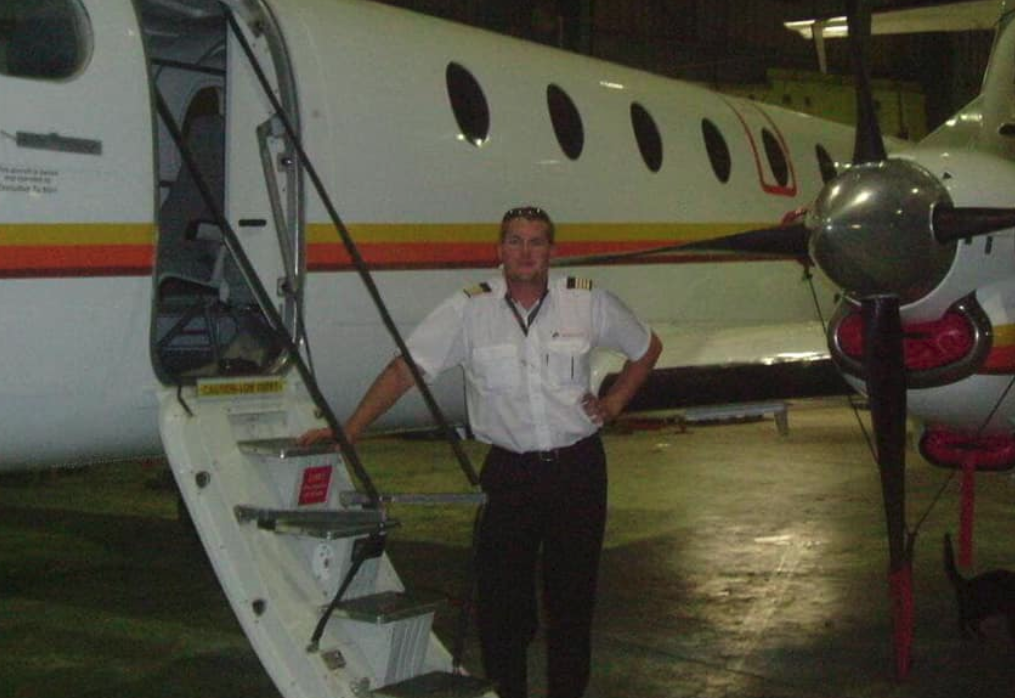 A pilot has died after crashing a stolen plane into a building, reportedly after a with his wife during a baby shower. Due to the actions of people attending the party, serious loss of life and injury was narrowly avoided.
The Matsieng Flying Club in Botswana said in a statement that the deceased pilot was an "uninvited guest at a private function" at the Matsieng Aerodrome, located north of Gaborone. The pilot has been named in local media reports as South African citizen Charl Viljoen.
The website Aviation Safety identified the plane involved in the incident as a Beechcraft B200 Super King Air. Viljoen, an employee of Kalahari Air Services, is believed to have stolen the plane before making a number of low passes next to an air traffic control tower at the club on Saturday.
Footage of the speeding plane and the aftermath of the crash were later posted to social media. Viljoen was the only fatality in the incident, Matsieng Flying Club said in its statement. The plane was allegedly hijacked from the Gaborone-Sir Seretse Khama International Airport.
Warning: Video contains scenes of a plane crash and graphic language.
The crash was recorded at roughly 6:20 p.m. local time. South Africa's Eyewitness News reported the pilot had been drinking alcohol on the day of the crash. One source claimed Viljoen phoned an attendee at the party to ask for the whereabouts of his wife—which sparked concern.
"If that guy didn't tell everybody or didn't get a feeling that something was wrong with this guy, there would have been about 50 people dead," Stated the man, who was not named.
Descriptions from Matsieng Flying Club aligned with the story. It said members had "sensed that the pilot might have had an ulterior motive" and "ordered an immediate evacuation of the club." It said the facility was left in ruins. Fire from the impact also destroyed 13 parked vehicles.
It noted: "There was no serious injury to any person in the vicinity of the accident scene. The emergency services of the Kgatleng District Council were on the scene within minutes to attend to the post-impact fire and distress. These response actions are to be commended.
"It is believed that the pilot had no permission to fly the aircraft involved. The loss of life and damage is regretted. The relevant authorities are currently completing investigations."
Aviation Safety confirmed the plane was involved in an illegal flight and said it was left damaged beyond repair. Footage taken at the scene showed the area engulfed in flames.
South African media outlet The Citizen obtained pictures from the crash scene and published images of Viljoen, some obtained from his still-public Facebook profile. Botswana police spokesperson Dipheko Motube confirmed the pilot was declared dead at the Deborah Retief Memorial Hospital, Citizen reported.