East Village Resident Takes Legal Stand Against Brunch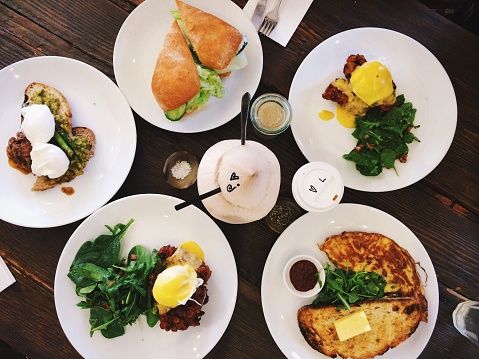 One East Village resident in New York City has had enough of wobbly, mimosa drinking, New York University students and wants to put an end to the practice of boozy bottomless brunch.
Robert Halpern, an attorney and East Village resident, says bottomless brunch offers violate a state rule against selling all-you-can-drink alcohol for a set time and price, The Real Deal reports.
Beyond being prohibited by law, endless drinking is contributing to the "deterioration of the neighborhood," he said.
That people are sometimes staggering drunk in Halpern's neighborhood in the late morning is obvious. But less certain is Halpern's chances of eliminating the alcoholic element of New York's iconic post-breakfast, pre-lunch meal.
In 2014, the State Liquor Authority reiterated that all-you-can-drink specials are illegal — except for the "limited exception" when "the service of alcohol is incidental to the event, such as in the case of certain brunch specials."
With 679 active liquor licenses in the East Village alone, the bottomless brunches are drawing in too many people drunkenly wandering around in the East Village. Halpern's biggest concerns are especially NYU students and their drunken mornings, disturbing the peace of the community.
"There are too many people running around drinking all the time," Halpern told The Real Deal. "It's become more and more of a drinking culture here."
It isn't just the East Village waging the so-called war on brunch in New York City. In 2015, a favorite spot for brunchers, Pranna, was shut down after some residents asked the restaurant to increase security and turn down the music.
And in 2012, a Williamsburg neighborhood group put the pressure on restaurants to keep their drunken patrons quiet by prohibiting outdoor cafes on Sunday mornings.
But the forces for brunch struck back: In 2013, Councilman Stephen Levin helped overturn a law banning restaurants from operating sidewalk seating before noon on Sundays for brunch goers to enjoy an outdoor setting to get their drink on. In 2016, the state legislature made it legal for New York City restaurants to serve booze starting at 10 a.m. on Sundays.
The attorney trying to end bottomless brunch in the East Village has a long road ahead. There were 305 new liquor licenses approved in the neighborhood in 2016 and 243 so far this year.