Bounce House With 9-Year-Old Child Inside Blown onto California Highway by Strong Wind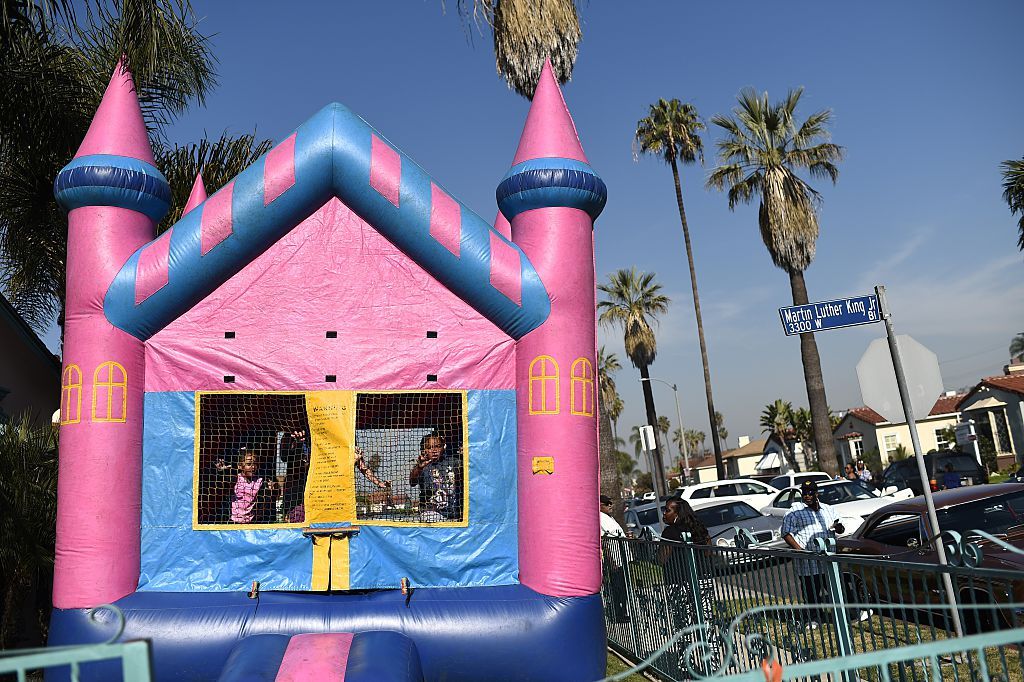 A bounce house with a nine-year-old child inside was caught in a strong wind and swept onto a nearby highway in South California, slamming into a vehicle Saturday afternoon. The child suffered only minor injuries, police said.
Deputies responded to the incident on Highway 395 in Adelanto just after 3 p.m. local time, the Victor Valley branch of the San Bernardino County Sheriff's Department said in a news release.
The bounce house had been inflated at a nearby home where the child was playing when it started rolling towards the highway.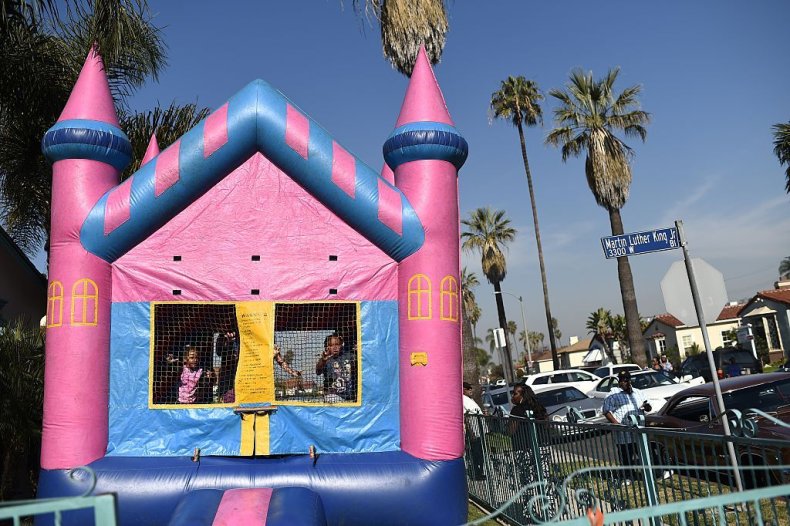 "The child fell out of the bounce house after it had rolled onto Highway 395 and struck a vehicle that was traveling south on Highway 395," the sheriff's department said in the release.
"The child was transported by ambulance to a local hospital for treatment; he was suffering from minor injuries. The driver of the vehicle had no injuries and was shook up from the ordeal."
Traffic ground to a halt as the child fell from the bounce house, Sgt. Marc Bracco of the San Bernardino County Sheriff's Department told the LA Times.
"The kid got lucky," he remarked to the publication, adding that it may have been a "freak accident" caused by the powerful winds.
Images broadcast by CBS SF Bay Area show an emergency services helicopter at the scene, as well as ambulances and police cars.