Bow Wow Says He Wants to Quit Rapping and Give His Money to Fans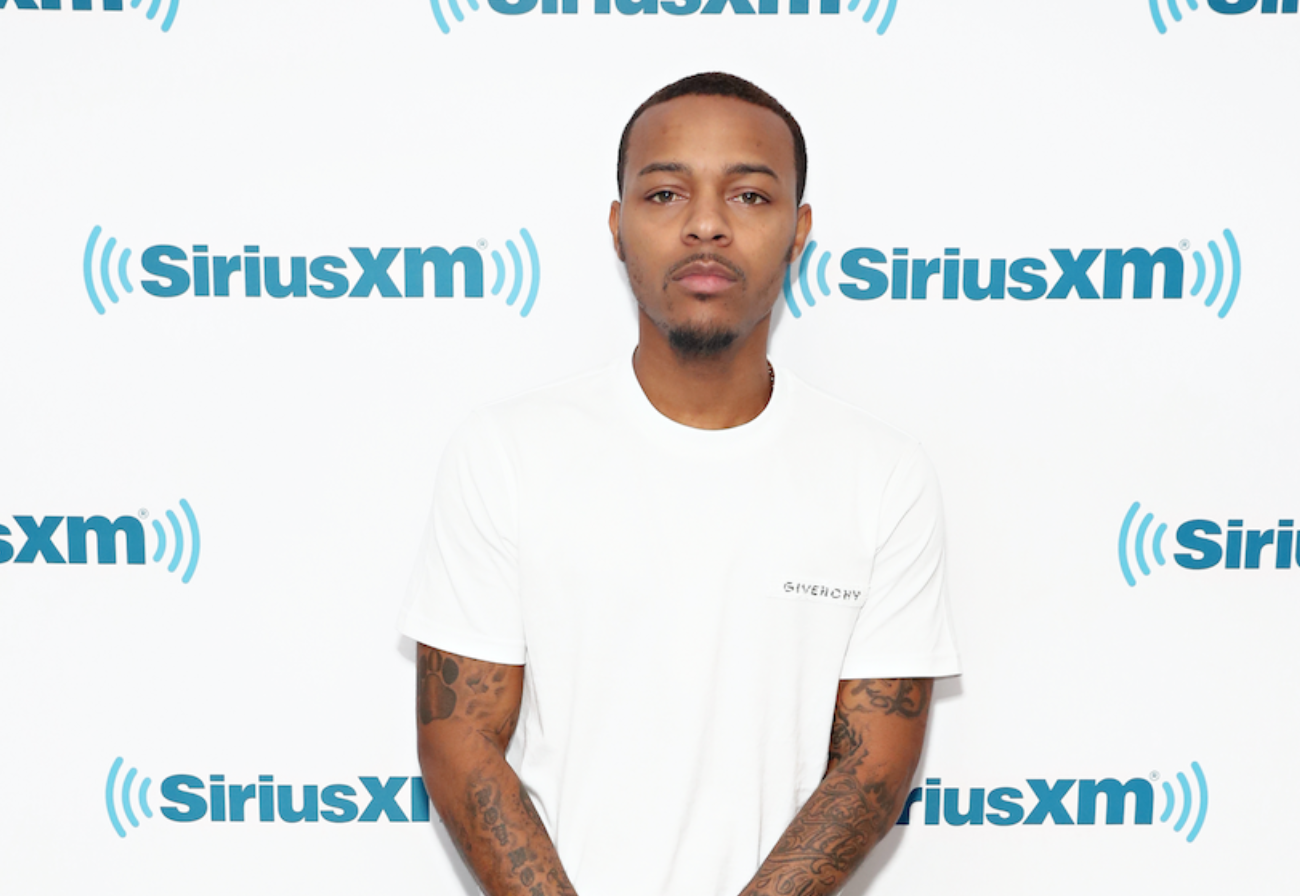 Multi-hyphenate rapper Bow Wow is giving his money away to fans after claiming he's interested leaving the entertainment industry Monday. He took to social media to suggest his desire to lay low by moving to North Carolina.
"Ima quit all this s***. Down size my home. Sale everything. And go to work at gamestop," Bow Wow, 31, tweeted Monday. "I'd probably be the happiest man in the world. Trade my cars in and buy a PROBE."
Bow Wow, born Shad Moss, first rose to prominence at 13 with the release of his debut record, Beware of Dog, in 2003. From there, he went on to make five additional studio albums. His seventh album, Edicius, is slated to arrive in late 2018. Bow Wow has pursued acting by being featured in films such as Like Mike and Lottery Ticket. Later in his career, the rapper hosted 106 & Park for BET from 2012 to 2014.
The "Shortie Like Mine" rapper's Twitter rant, however, stemmed from a fan's negative remarks on the social platform. The fan encountered Bow Wow at an Arizona nightclub Saturday. She accused him of kicking her and a friend out of his section because they were recording him, which led her to allege via Twitter he had cheated on his girlfriend.
This tweet elicited a profanity-filled response from the rapper Monday. In a since-deleted tweet, he wrote: "I don't do cameras u stupid b****! Come in my section recording! So we shut your bright a** camera down u got mad so u tweet my b****. Id pay a b**** 1000 to slap the lacefront off yo dusty a**! This goes for the rest of you hoes! LEAVE ME AND MINE THE F*** ALONE."
Bow Wow continued his rant by trashing bloggers and "other gossiping a** hateful sites." He then revealed his plans to send fans money through Cash App. He's subsequently shared his interest to no longer have the money.
"Sending my fans money today! I don't want it," he captioned an Instagram photo Monday that featured him gifting a fan $500. "This money is evil. Maybe yall can do some good with it... enjoy! I've already started cash apping. You don't have to like me or love me just know I'm paying you guys back for all the bs I've put you through. I owe yall."
Bow Wow's explosive Twitter rant shouldn't come as a surprise to fans. On July 23, the rapper boldly tweeted: "Stay the F*** out my F***ING business." He didn't provide any substantial context as to what or whom his tweet was about.
Representatives for Bow Wow did not immediately return Newsweek's request for comment.