Boxer Patrick Day Has Died From Injuries Suffered in the Ring, Joining a Long List of Similar Deaths
Boxer Patrick Day has died, four days after being knocked out in the ring. He was one of at least four professional boxers to die this year from injuries suffered during a match.
Day had been knocked out in the 10th round of his super welterweight fight with former Olympian Charles Conwell in Chicago Saturday. It was the final round of a fight in which Day had been knocked down twice previously. His head was seen to "bounce off the canvas" on the last knockdown, and the referee immediately called a halt to the match.
Day was rushed to the hospital, suffering a seizure on the way there before slipping into a coma. Doctors performed emergency surgery in an attempt to repair damage to his brain. Their efforts were ultimately unsuccessful, as Day remained comatose until passing away on Tuesday.
"I never meant for this to happen to you. All I ever wanted to do was win. If I could take it all back I would no one deserves for this to happen to them," said Conwell in an open letter addressed to Day on Instagram Sunday.
Day, of Freeport, New York, was said to be a well-educated man who boxed for "the love of the sport." In his 21 professional bouts prior to Saturday's fight, he had been knocked out only one other time.
"Patrick Day didn't need to box. He came from a good family, he was smart, educated, had good values and had other avenues available to him to earn a living," said Day's promoter Lou DiBella in a statement. "He chose to box, knowing the inherent risks that every fighter faces when he or she walks into a boxing ring. Boxing is what Pat loved to do. It's how he inspired people and it was something that made him feel alive."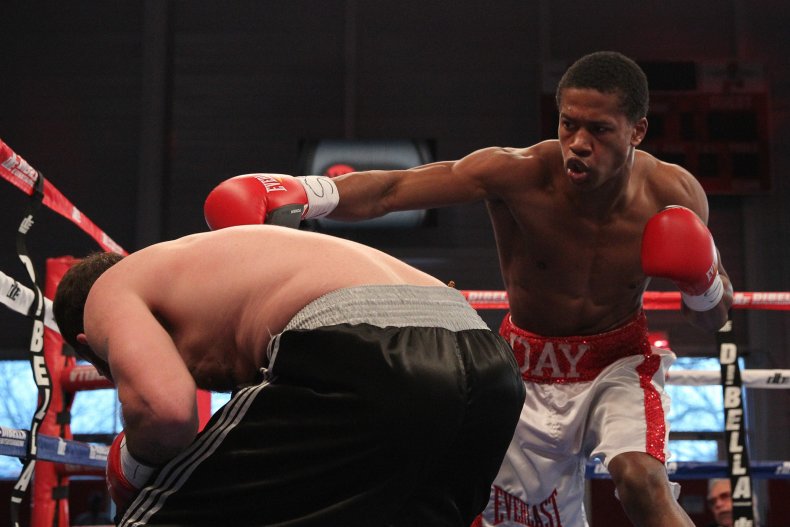 Earlier in 2019, three other boxers died from injuries sustained in the ring. In July, 28-year-old Maxim Dadashev and 23-year-old Hugo Santillan died within days of each other, after suffering traumatic brain injuries in separate fights. On September 21, Boris Stanchov died of an apparent heart attack during a fight in Albania.
Hundreds of boxers have died and many more have suffered serious damage as a result of injuries in the ring. This continues despite attempts at making the bouts safer, such as adding additional padding to gloves and shortening the number of rounds in boxing matches. Perhaps unsurprisingly, traumatic brain injuries caused by being punched in the head are the biggest cause of death.
Critics have long called for stronger measures aimed at preventing boxing injuries and deaths, with some going so far as to suggest abolishing the sport completely. Several countries have banned professional boxing over the years, but a more recent trend has seen many those laws reversed—Sweden, Norway and Cuba have all rescinded previous restrictions.
Boxers and boxing aficionados often point out that boxers are aware of the serious risks involved in taking part in the sport, but choose to do so despite the potential cost. In the case of Patrick Day and others like him, the cost seems to have been everything.