Boxers Amir Khan and Canelo Alvarez Aim Shots at Donald Trump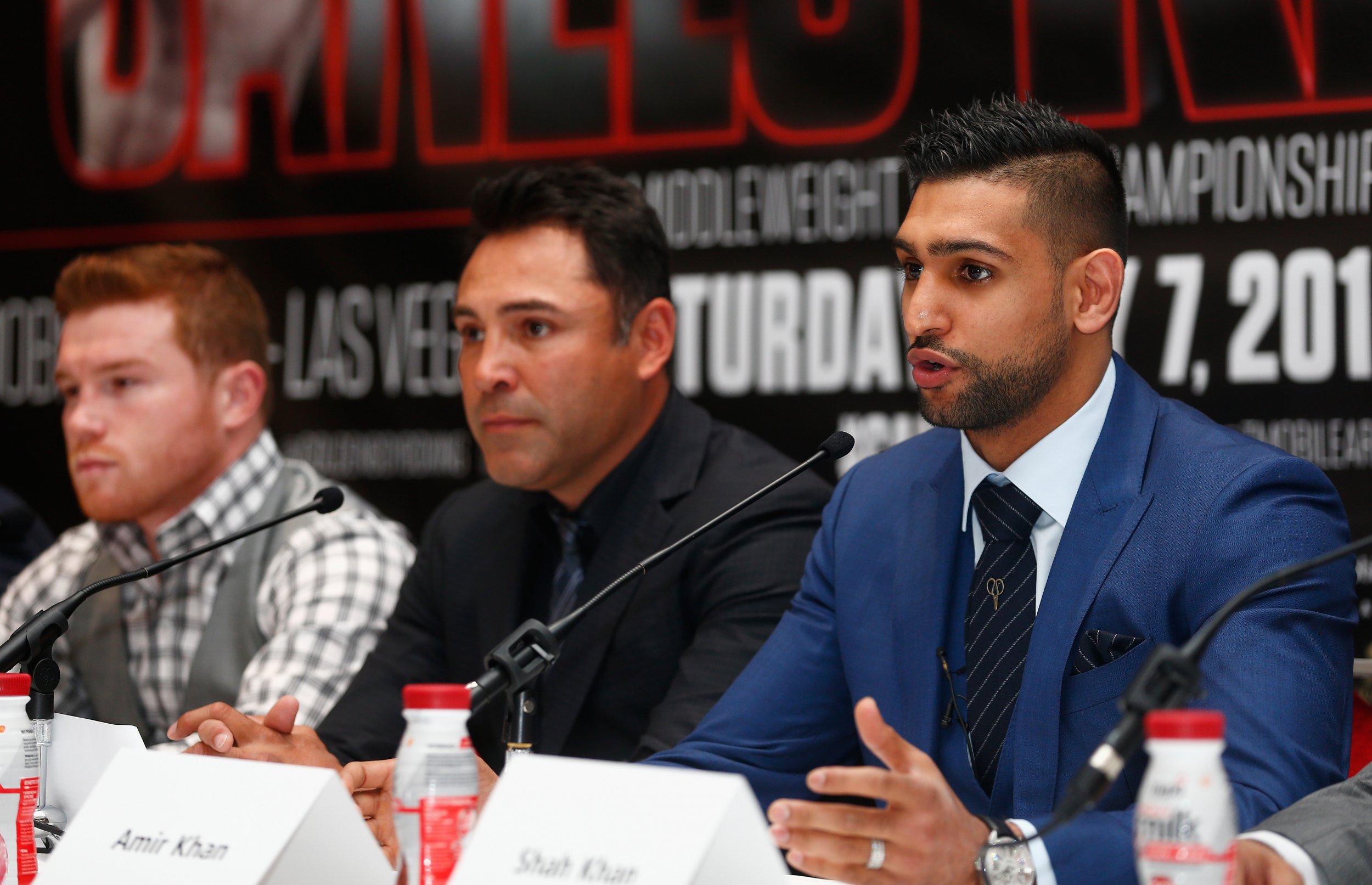 Professional boxers Amir Khan and Canelo Alvarez took time out from preparing for their bout on Saturday night to land verbal blows on U.S. presidential candidate Donald Trump.
Khan, a Muslim, and Alvarez, a Mexican, would be directly affected should Trump become president and enact his campaign pledges to ban Muslims from entering the U.S. and to build a wall along the country's border with Mexico.
Trump plans to attend this weekend's fight in Las Vegas.
British Khan said: "You never know—this could be the last fight here for me and Canelo if Donald Trump becomes president."
Alvarez, world middleweight champion, said: "The things he says do hurt and offend. When I go running I see Mexicans working hard. They come here to succeed."
Oscar De La Hoya, a promoter from the Golden Boy boxing company, confirmed that Trump would be attending the fight, but would not sit ringside.
Boxers Amir Khan and Canelo Alvarez Aim Shots at Donald Trump | World