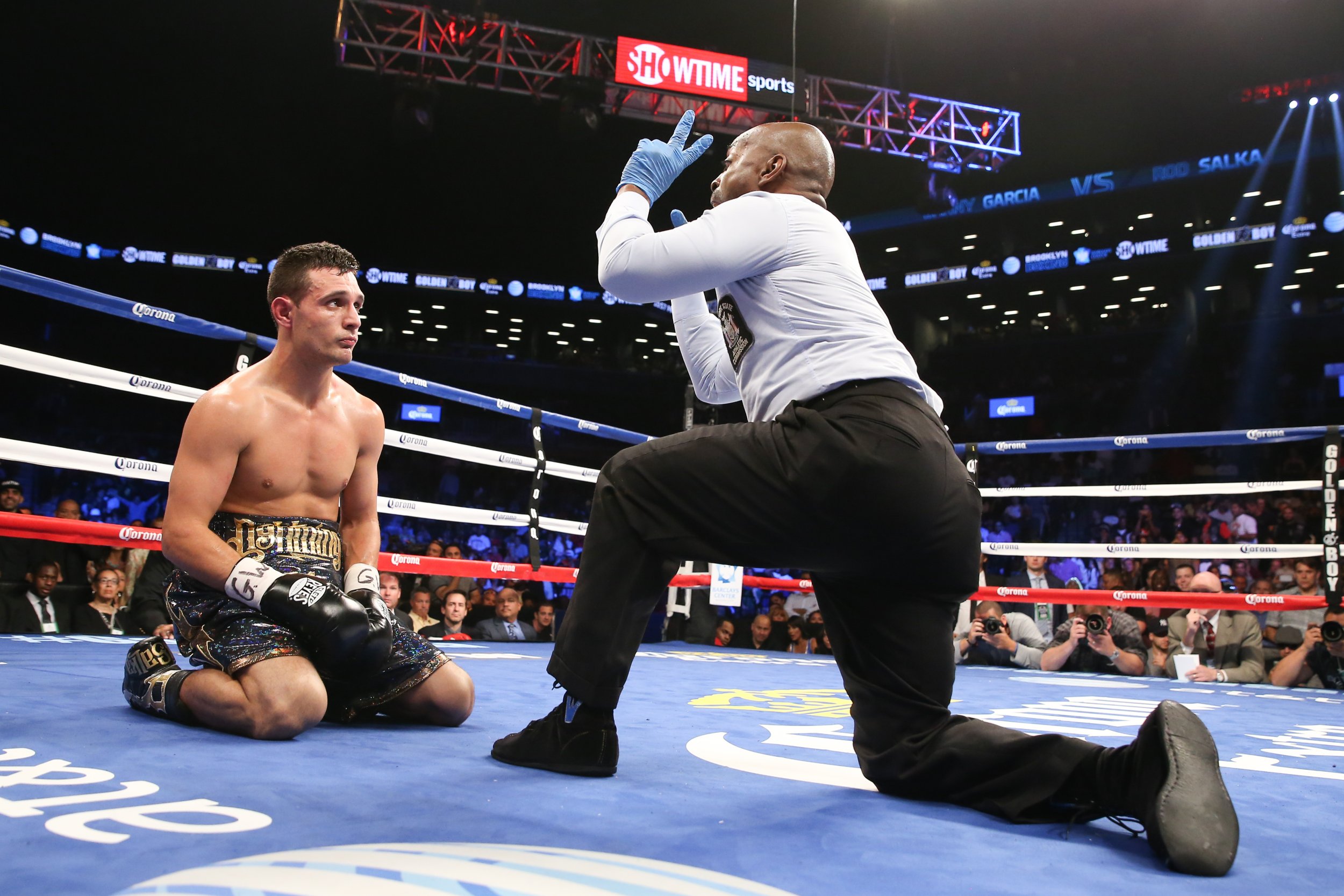 Pennsylvania-born boxer Rod Salka saw his attempts at making a political statement come crumbling down after Mexican Francisco Vargas beat him in six rounds.
Salka (24-5), a 35-year-old fighter, wore shorts with the words 'America 1st' printed on them. They were also decorated with images of bricks, a symbol of President Donald Trump's plans to build a wall between Mexico and the United States.
But the stunt backfired, as "El Bandido" Vargas connected with an uppercut on the American in the fifth round of the fight at the Fantasy Springs Resort Casino in Indio, California, that sent him sprawling.
In the following round, the 33-year-old from Tijuana unleashed on Salka, forcing his corner to throw in the towel and stop the fight.
It wasn't the first time Salka has had to retire from a fight. His most high-profile appearance in a ring to date came in 2014 when he was given a punishing by then-WBA and WBO light welterweight champion Danny Garcia.
It was an unsanctioned fight, a decision that was vindicated after Garcia knocked Salka out cold in just the second round in Brooklyn. It was also the second time he had hit the canvas.
According to Stuff Sport, Salka ran for the Pennsylvania House of Representatives as a Republican in 2016. He lost there too.