Boxing Champion Manny Pacquiao Apologizes For Saying Gay Couples are 'Worse than Animals'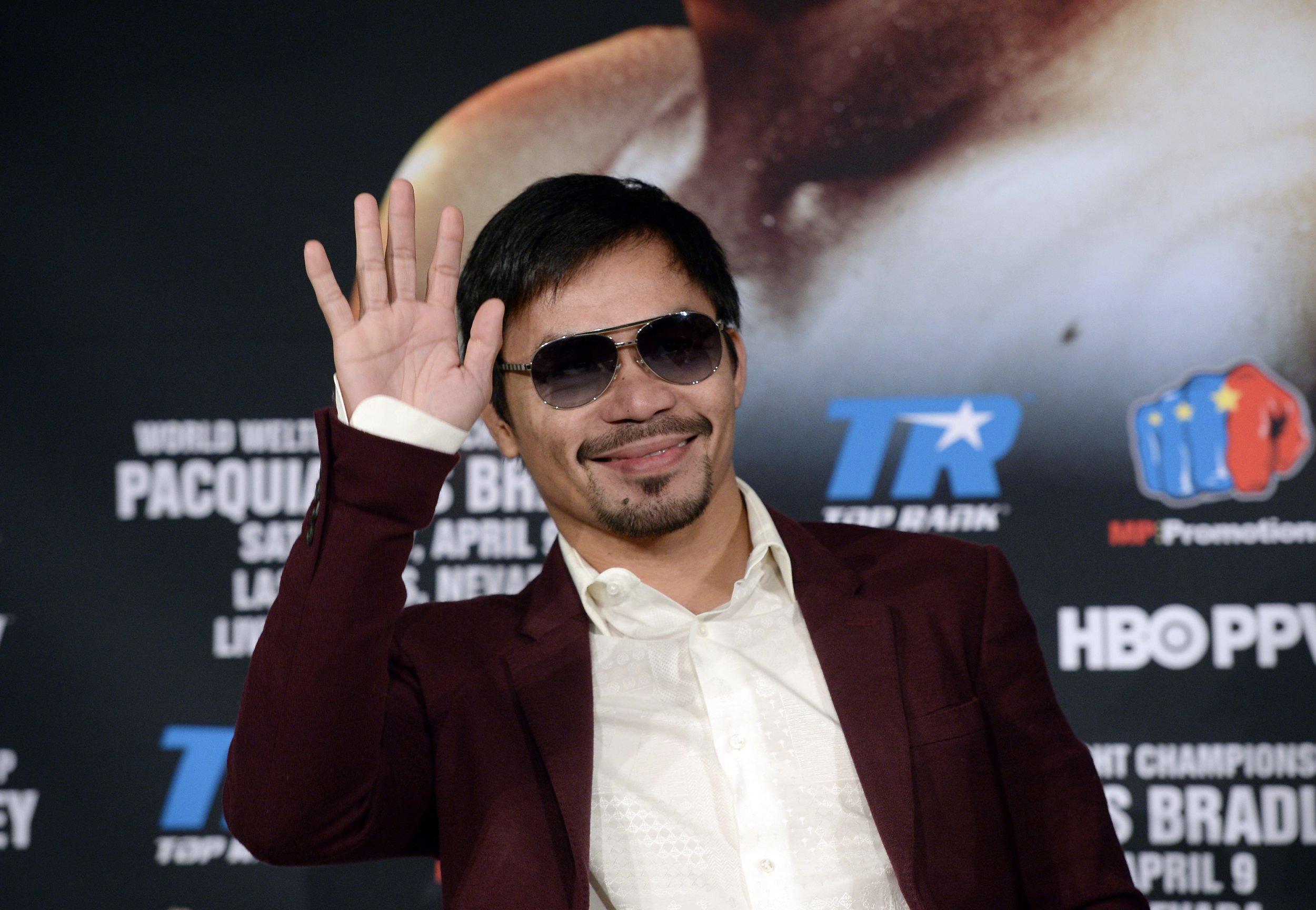 Boxing world champion and Filipino national hero Manny Pacquiao has apologized after provoking a storm of controversy with his suggestion that homosexual couples are worse than animals.
Pacquiao, 37, boxing's only eight-weight world champion, is campaigning for a senate seat in the Philippines elections in May. "It's common sense. Do you see animals mating with the same sex? Animals are better because they can distinguish male from female," Pacquiao told local Filipino broadcaster TV5 earlier this week.
Vice Ganda, an openly gay Filipino singer and entertainer who has a vast following on Twitter, shot back at Pacquiao on the social networking site on Tuesday morning, saying: "Some people think they can judge people like God just because they've attended a prayer meeting and read the Bible."
Pacquiao has now taken to his Facebook account to apologize, but added he is still "against same sex marriage because of what the Bible says."
He has explained in the past how he has transformed from womanizer to committed family man and now "hears the voice of God." In an interview with U.K. paper The Guardian in 2014, he stated that everyone was required to be "born again" in order to enter the Kingdom of God.
He fights American Timothy Bradley Jr. in April, the third time the two have met, in what is widely predicted to be Pacquaio's last bout.