Boy, 12, Arrested Over Attempted Nail Bomb Attack at German Christmas Market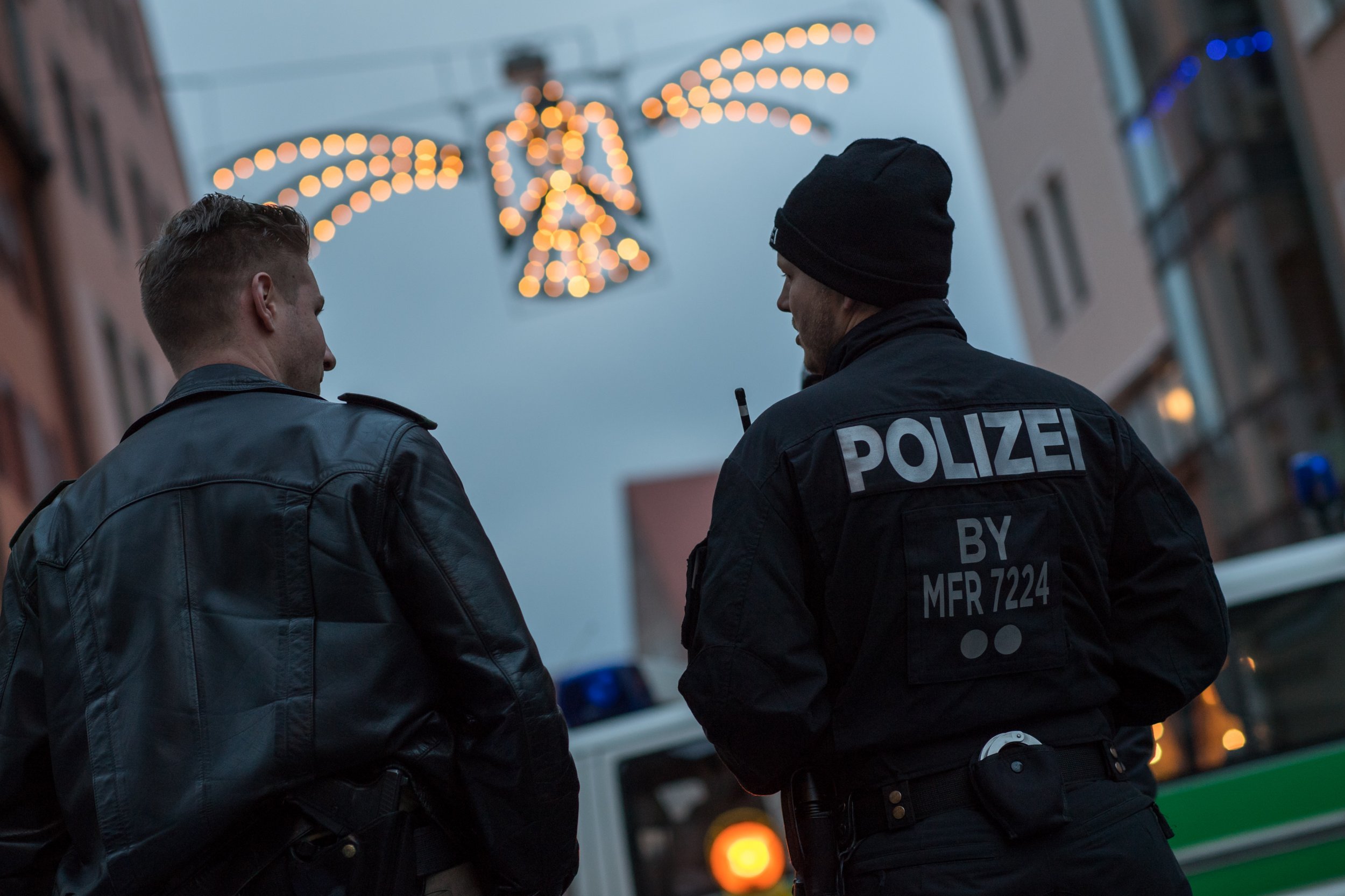 German prosecutors are investigating a 12-year-old boy accused of attempting to detonate a homemade nail bomb at a Christmas market in western Germany, according to reports in the weekly German magazine Focus.
The German-born national is of Iraqi descent, and has not been identified by authorities because of his age. He reportedly attempted twice to blow up the device in the town of Ludwigshafen. Authorities discovered a backpack that contained a glass jar stuffed with firecracker materials and with nails taped to it.
The first attempt, on November 25, was at a Christmas market in the town, which is home to 160,000 people. The second attempt took place on December 5 outside the town hall, where the suspect had placed a backpack with the device in some bushes, according to anonymous security sources cited by Focus. A passerby reportedly alerted authorities to the package.
German officials have publicly confirmed the discovery of the device. Stefan Biehl, a spokesman for Germany's federal prosecution service, told AFP news agency: "I can confirm that we have started an investigation based on the discovery of a nail bomb in Ludwigshafen."
Police discovered the device in Ludwigshafen and a bomb squad detonated the device. Police subsequently arrested the boy and he is now in a juvenile facility because he is too young to stand trial. (Germans under the age of 14 are exempt from prosecution.) Children are often at high risk of radicalization because they are more susceptible to the influence of adults, and can be more easily coerced into committing a violent act.
"Either the child was trained by an adult, or there was information available online," says Nikita Malik, researcher at the London-based Quilliam Foundation. "Children are victims in the process of radicalization, as they do not have the adult experiences, life knowledge, or cognitive abilities to battle with extreme ideologies or extreme violence."
"In cases in European countries, refugee children or even in this case a citizen of the country, can be at the risk of radicalization in very much the same way that a child would be at risk of sexual grooming. Usually there is an older adult or child involved who normalizes violence and extreme indoctrination or radicalization."
Focus reported that the boy had been "strongly religiously radicalized" and may have received instructions from an unknown member or supporter of the Islamic State militant group (ISIS). These reports remain unconfirmed. If such links emerge, the boy would be the youngest person in the West to attempt an attack in the name of ISIS, or carry out an act on behalf of an ISIS sympathizer.
ISIS regularly posts propaganda videos that appear to show children detonating devices, painting them as future suicide bombers. ISIS has posted manuals informing supporters how to make homemade bombs and conduct individual attacks but the group has never used a child to commit an act of extremism in the Western world.
The youngest British citizen convicted for a terror plot inspired by ISIS, was a 15-year-old from Blackburn; he received a life sentence in October 2015 for plotting with an Australian extremist to commit a deadly attack on police on Australia's Anzac Day.
A group of top experts on ISIS released a report this week that cast doubt on the ability of the coalition of nations battling ISIS in Iraq and Syria to eliminate the group's threat to security. They said that ISIS would be a potent insurgency force, using extremist tactics, for "years to come" despite territorial losses in Iraq and Syria.
In the digital age, even very young individuals can access violent content. That's particularly worrying as it's harder for security services to track younger people, particularly if they are radicalized quickly and have no previous criminal record.