Boy, 14, Charged After Body of Tristyn Bailey, Missing 13-Year-Old Florida Cheerleader, Found
A 14-year-old boy was arrested and charged on Monday after the body of 13-year-old St. Johns, Florida, cheerleader Tristyn Bailey was discovered.
At a press conference, St. Johns County Sheriff Robert Hardwick said the teen was identified as Aiden Fucci. "He is currently in custody with the Department of Juvenile Justice, charged with second-degree murder," Hardwick said.
The charge resulted from a collaboration between the St. Johns County Sheriff's Office, its investigative team and the state attorney's office, Hardwick added.
Fucci was taken into custody after the discovery of Bailey's body and his "admissions during questioning," according to a press release from the St. Johns County Sheriff's Office.
"We were able to obtain numerous search warrants which led to the location of multiple items of evidentiary value," the press release said.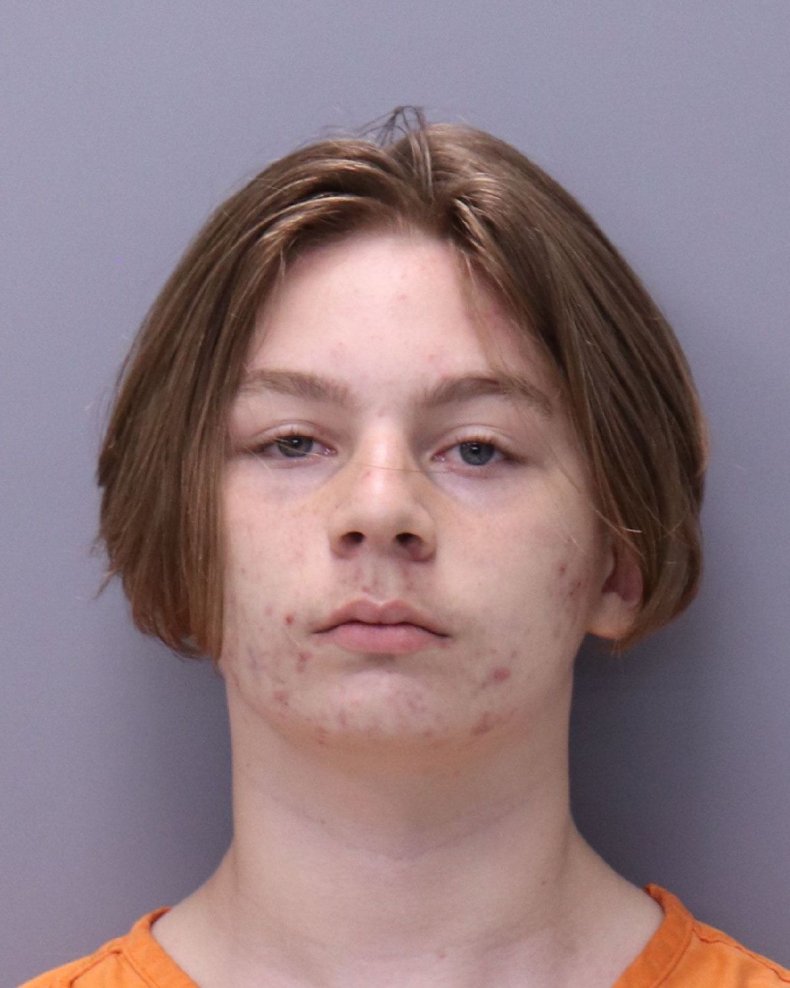 According to a press release, the sheriff's office first received a 911 call that Bailey was missing at around 10 a.m. Sunday. She was last seen by her family at around midnight on Saturday night, the release said.
During the press conference, Hardwick explained that shortly after receiving the 911 call, the St. Johns County Sheriff's office immediately began an investigation find Bailey. In a Facebook post after the sheriff's office received the 911 call, it said Bailey was last seen wearing a "cheerleading skirt and a dark colored shirt."
"At about 6 p.m. last night, one of our residents, based on the information we were putting out, was actually out looking around his area where he lives, and actually discovered what has now been verified as Tristyn Bailey's body in a wooded area," Hardwick said.
During the press conference, Hardwick said both Fucci and Bailey attended the same school, which he identified as the Patriot Oaks Academy in St. John's, but he declined to say if the two were classmates.
"Justice is being served, but we know that the community is angry. This is a very tight-knit community," Hardwick said. "They've taken this personally."
Hardwick did not provide answers to questions on the teen's cause or manner of death, but he thanked the community for assisting authorities with the search.
Hardwick also noted that Fucci could face more charges in addition to second-degree murder as the investigation continues.
Newsweek reached out to the St. Johns County Sheriff's Office for additional comment but was directed to the press release.