A 3-year-old boy who had been suffering from constipation for months was diagnosed with a rare form of cancer.
Arthur, who lives with his family in Bacup—a town in northwestern England—was diagnosed with stage 4 clear cell sarcoma of the kidney (CCSK) in October 2020, the Manchester Evening News reported.
This type of cancer, which forms in or on the kidneys, is usually diagnosed between the ages of 2 and 4, although it is rare, according to the Children's Hospital Colorado.
In the United States, CCSK accounts for around 2-to-4 percent of all primary childhood renal tumors—i.e. those that begin in and affect the kidneys. Figures from the U.S. national cancer registry database identified 60 cases of CCSK in people in people aged 0-19 during the period 1973-2005.
This form of cancer is so rare, that Arthur's doctor had only come across it once before. The first sign of the cancer in the 3-year-old was a seemingly innocuous symptom.
"It all started with constipation," the boy's grandmother, Sharon Currie, told Manchester Evening News. "He was going to the doctors for months and months with constipation. It took them a few weeks to figure out which cancer it was."
"It started off with his kidney, and now it's in nearly every bone in his body."
After being diagnosed, the boy has been in and out of hospital, receiving several rounds of chemotherapy and radiotherapy.
Throughout this period, the family has kept him out of school over fears that he could be exposed to COVID-19 and other infections.
"It's almost like I'm talking about someone else but it's my grandson and I'm just heartbroken," Sharon Currie said.
After suffering a relapse at the beginning of February, the family is now waiting to see if any treatments will work on the boy.
The grandmother is calling out for "someone, somewhere" to help her grandson, while saying that there needs to be more awareness about CCSK.
"There's lots of research going on into children's cancers but there's not for this one. We need some sort of trial for this one to give him a life. In this day and age it's just diabolical—children just dying for nothing."
According to the grandmother, the boy's doctors have been meeting with other medical professional all over the United Kingdom to discuss potential treatment options.
Sharon Currie has set up a GoFundMe page to help raise funds for the family at this "difficult" time.
"Our beautiful, smart, funny, grandson Arthur aged three-and-a-half was diagnosed with a rare cancer," she wrote on the page.
After the family received news of the boy's relapse, his mother, Victoria, also posted a message to the GoFundMe page.
"My son doesn't deserve this and because of lockdown no one even knows him," she said. "He is a strong, super smart, amazing boy and we are not prepared to give up. I can't think of anything that could warrant such torture and I wouldn't wish this on anyone. At the min we have no idea what to do and are struggling."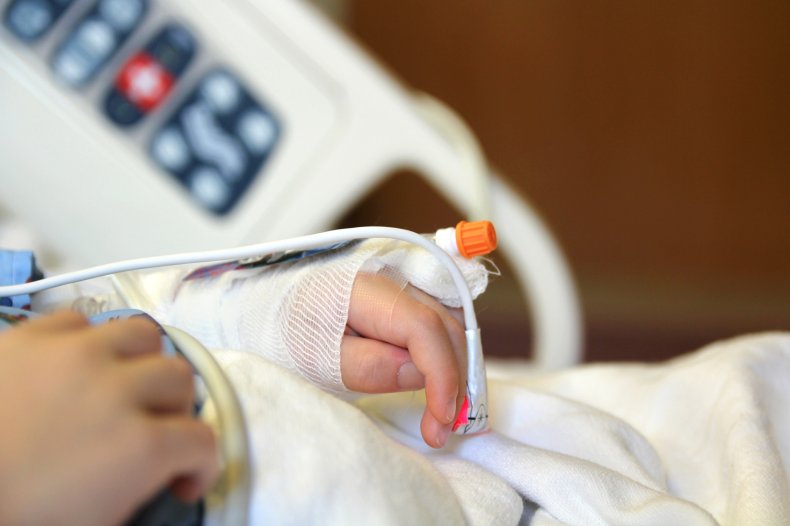 Uncommon Knowledge
Newsweek is committed to challenging conventional wisdom and finding connections in the search for common ground.
Newsweek is committed to challenging conventional wisdom and finding connections in the search for common ground.
About the writer
Aristos is a Newsweek science reporter with the London, U.K., bureau. He reports on science and health topics, including; animal, mental health, and psychology-related stories. Aristos joined Newsweek in 2018 from IBTimes UK and had previously worked at The World Weekly. He is a graduate of the University of Nottingham and City University, London. Languages: English. You can get in touch with Aristos by emailing a.georgiou@newsweek.com.