A 4-year-old boy has had part of his digestive system removed after he swallowed magnetic balls from inside a toy. Beck White's mother, Jennifer White, thought her son had the flu after he fell ill on December 26, WTMJ reported.
White told the broadcaster she realized "something was very wrong" when her son started vomiting a "very dark color. It looked like coffee grounds," she said.
Read more: U.S. Child Gun Deaths: Firearms Are Second Biggest Killer in America
In a Facebook post shared on December 27 alongside an image of her sick child, the mother from Milwaukee explained he had broken open a toy and swallowed "13 tiny magnets" that were inside. It was not clear which brand of magnet toy caused Beck's condition.
"I don't want another child to go through this. If you have little ones or chewers these are dangerous and we're removing them from our home. Dogs could also break these open too," said White.
Surgeons removed parts of the 4-year-old's colon, intestines, and appendix, White wrote on Facebook. The magnets had pierced holes in the boy's organs, and triggered an infection. Doctors told the family that Beck will need to remain in hospital for up to four days while they attempt to restart the function in his bowels and monitor his body for infections.
White explained to WTMJ that after Beck swallowed the magnets they attempted to connect with one another through his intestines. Beck is autistic, so his family are cautious with the toys they give him. White told WTMJ, "I really thought they were safe."
The incident comes after 19-month-old Annaka Chaffin died after she ingested magnet balls on a necklace, USA Today reported.
Last year, the American Association of Pediatrics released a statement warning parents against buying "dangerous" magnet sets for their children. The products in question feature a string of powerful magnets which can be arranged into shapes, and are marketed as zen magnets. "Unlike those typically found on refrigerators, these magnet sets are composed of tiny high-powered magnet balls or cubes, often with 200 or more to a set," AAP warned.
The statement explained: "When two or more magnets are swallowed, their attractive force allows them to find each other across or between different segments of the digestive system. For example, connections can develop between the stomach and the small intestine or between the small intestine and the colon, putting any person who swallows them at high risk for major complications and injury."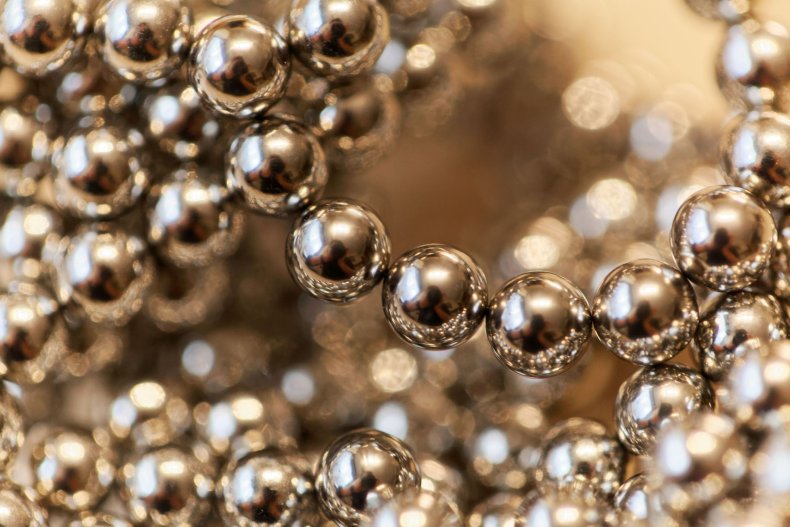 About the writer
Kashmira Gander is Deputy Science Editor at Newsweek. Her interests include health, gender, LGBTQIA+ issues, human rights, subcultures, music, and lifestyle. Her work has also been published in the The Independent, The Independent on Sunday, The i Newspaper, the London Evening Standard and International Business Times UK.