Boy Selling Lemonade Robbed of $17 by Armed Suspect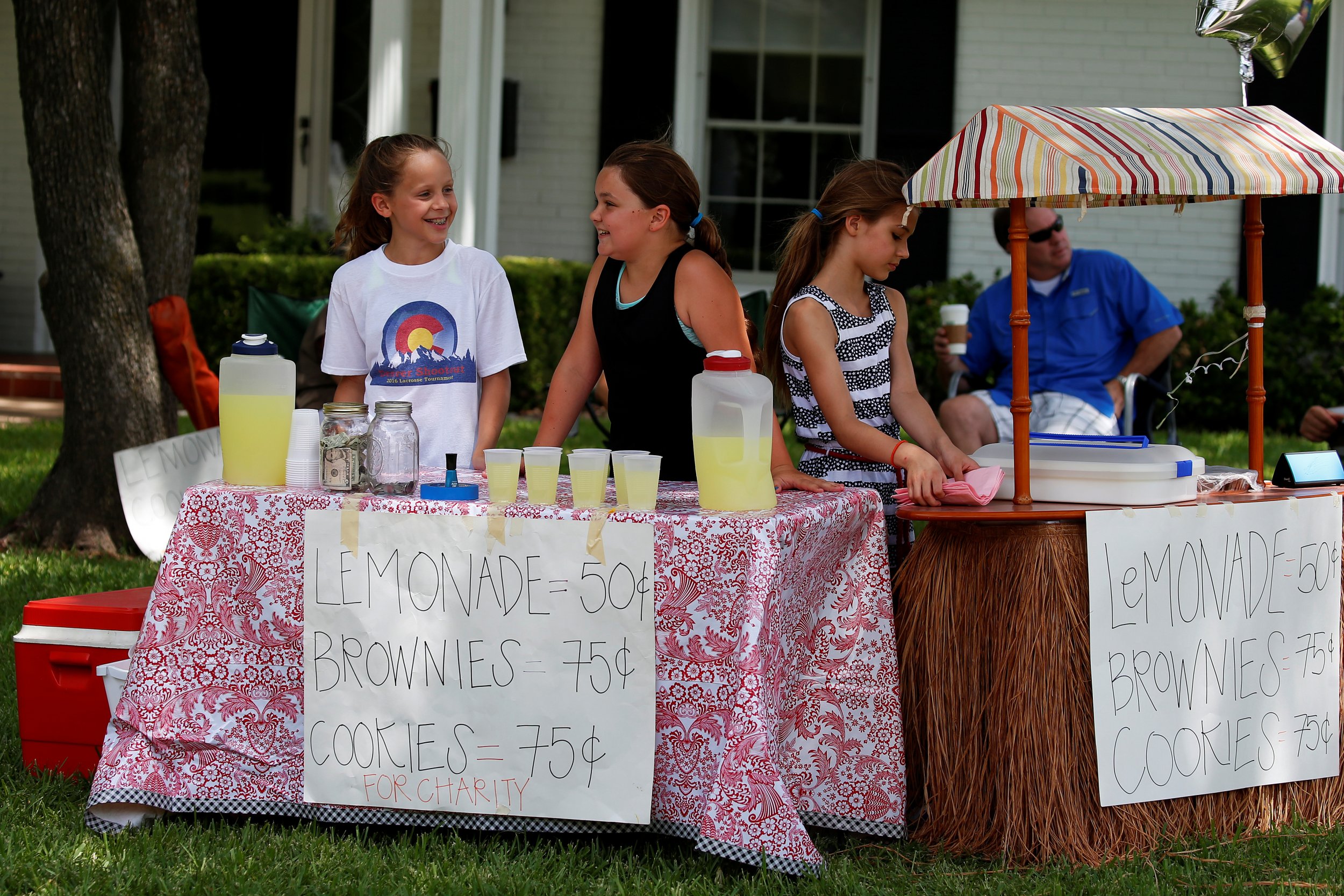 Police in North Carolina are investigating the armed robbery of a nine-year-old boy who was selling lemonade from a stand in his neighborhood.
Union County Sheriff's Deputies said the young victim set up his stand at a roundabout near the entrance to St. John's Forest on August 4.
While selling the lemonade, he was approached by a teenage black male suspect wearing a camo hat and black shirt, armed with a BB gun, according to police,
The suspect then hit the boy in the stomach with the gun before demanding his money and fleeing the scene.
"While searching the area for the suspect, deputies located a trail in the woods where a camo hat, a black colored BB handgun and the stolen metal tin were recovered," the Union County Sheriff's Office said in a statement.
"Deputies believe the suspect left a bicycle and walked from there to the lemonade stand before the robbery."
"It's pretty low, despicable in my book and I can't believe someone would stoop that low to steal money from him," the boy's father, Phillip Smith, told Fox 46 WJZY.
Smith told the network the suspect stole $17 from his son.
Smith said his young son started selling lemonade on weekends to save up for a lawnmower to help with other jobs around the neighborhood.
Less than 24 hours after the robbery, the boy was reported to be back out selling lemonade.
"We kinda explained it to him that bad things do happen to good people and you never know when it's going to happen to you," Smith added. "You just got to pray and be glad that he is safe."
"I think people are capable of a lot of things, but not robbing a child at a lemonade stand, that takes it to a new level," said Tony Underwood, from the Union County Sheriff's Office.
Detectives have not been able to trace the suspect. They are asking any local residents who may have surveillance cameras outside their home to come forward.
Anyone with information should call the Union County Sheriff's Office at 704-283-3789 or Union County Crimestoppers at 704-283-5600.