Boy With Cerebral Palsy Saves Family From Carbon Monoxide Poisoning
A Texan family have praised their seven-year-old son for saving their lives.
Michael Martinez, who has cerebral palsy and uses a wheelchair, heard a beeping sound in the night when the rest of the family were asleep at their home in Atascocita.
Although he was not sure what it was, he crawled to his parents' room to wake them up.
The parents went to investigate and discovered the alarm was coming from their carbon monoxide detector. The poisonous gas was leaking from the stove, but because it is odorless, nobody had realised.
The boy's mother, Angie Martinez, said she and her sister, who was also sleeping in the house, had symptoms of carbon monoxide poisoning.
She says all seven family members sleeping in the home may have died if it was not for her son's actions.
"He's our little hero. He saved our family," Martinez told Khou News.
Recalling the rescue, her son said: "I was shaking because I was scared."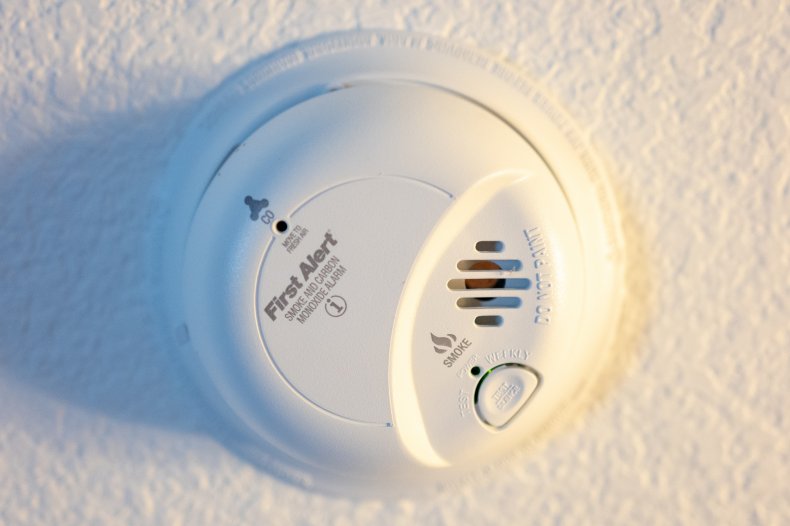 Last year, eight people in Texas and Louisiana were reported dead from suspected carbon monoxide poisoning after using portable generators during Hurricane Laura.
Portable generators are often used during storms to provide power, but experts warn they can be dangerous if used in an enclosed area.
In Port Arthur, Texas, authorities discovered three people dead at Bida Vinh Pool Hall. Preliminary information indicated that several shrimpers were staying inside the business, and a portable generator had been placed outside to provide electricity.
However, when someone went inside to check on the group the next morning, they discovered that the generator had been moved indoors.
A family of five in Lake Charles, Louisiana, were also reported dead from carbon monoxide poisoning. They were reportedly using a portable generator to provide them electricity during power outages caused by the hurricane.
The City of Port Arthur released a public safety announcement following the deaths.
Portable generators can emit carbon monoxide—an odorless, colorless, toxic gas that can be deadly. Breathing it can make you unwell and high levels can kill.
Every year, at least 430 people die in the U.S. from accidental carbon dioxide poisoning, according to the Centers for Disease Control and Prevention.
Approximately 50,000 people in the U.S. visit the emergency department each year due to accidental carbon dioxide poisoning.
The gas can be found from furnaces, kerosene heaters, stoves, lanterns, and gas ranges and portable generators, among other equipment. Symptoms of carbon monoxide poisoning include headaches, feeling dizzy, weakness, nausea, vomiting, chest pain, and confusion.