Boy Falls to Death on Cruise Ship After Plummeting From Balcony
A 15-year-old boy reportedly fell to his death on a cruise ship last week.
A "man overboard" alarm sounded aboard the MSC Seashore after the boy fell from a balcony on Deck 16 of the ship at around 7.30 p.m. on Wednesday December 22, according to Crew Center.
But police confirmed that boy's death had happened aboard the cruise ship, which was returning to Miami after a five-day trip to the Caribbean.
"Once the vessel came into the port, they responded to a deceased person on the ship," Miami-Dade Police Detective Chris Thomas told NBC News.
Thomas said no foul play was suspected, but an investigation was underway to determine the exact cause of death.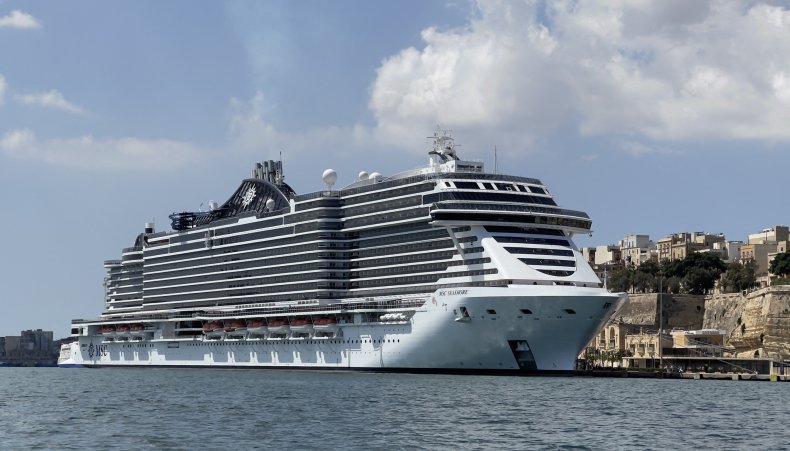 In a statement, MSC Cruises, the cruise line that runs the MSC Seashore, said the teenager, who was traveling with his family, "appears to have died of suicide." He has not been identified.
"Our team immediately notified authorities and our care team assisted the young man's family on board," the statement said. "All of us at MSC Cruises are heartbroken. The family remains in our thoughts and prayers."
The "man overboard" alarm can be heard over a loudspeaker in videos some passengers aboard the MSC Seashore posted on social media.
The alarm can be heard in a short clip posted on TikTok by travel vlogger Austin Hamawy. "Sad to report last night on our cruise a 15 year old fell from the 16th floor. He sadly did not make it," the caption said.
In a follow-up video, Hamawy said it appeared the boy had died on impact after hitting a promenade on a lower deck of the ship. "My prayers go out to him and his family," he said.
The Miami-Dade Police Department and MSC Cruises have been contacted for additional comment.
The boy's death comes after a young woman fell from a Carnival cruise ship near Ensenada, Mexico earlier this December.
The woman went overboard from the balcony of her stateroom aboard the Carnival Miracle ship at around 3 a.m. on December 11, Coast Guard Petty Officer Adam Stanton said.
The Coast Guard joined the Mexican Navy in a search for the woman, deploying a cutter called the Forrest Rednour as well as an MH-60 Jayhawk helicopter. The search was suspended after 31 hours.
If you have thoughts of suicide, confidential help is available for free at the National Suicide Prevention Lifeline. Call 1-800-273-8255. The line is available 24 hours every day.