While walking down to the beach on a family holiday, 8-year-old Bruno Tillema made an amazing discovery.
Lying on the ground in front of him was a strange-looking block of metal that turned out to be an ancient Viking belt buckle, dating back to A.D. 800 to 1100.
"We were spending our summer vacation on Gotland [a Swedish island]," his father, Andreas Tillema, told Newsweek. "We had just given him a book about fossils, and because of that he was actively scanning the ground with his eyes."
At that moment, the boy caught sight of the glinting buckle. "As he found the dress buckle, he didn't realize what it was," his father said. "He just casually picked it up and continued walking. Eventually, his mom asked him what he held in his hands, and seeing it she couldn't really believe it was a real artifact either."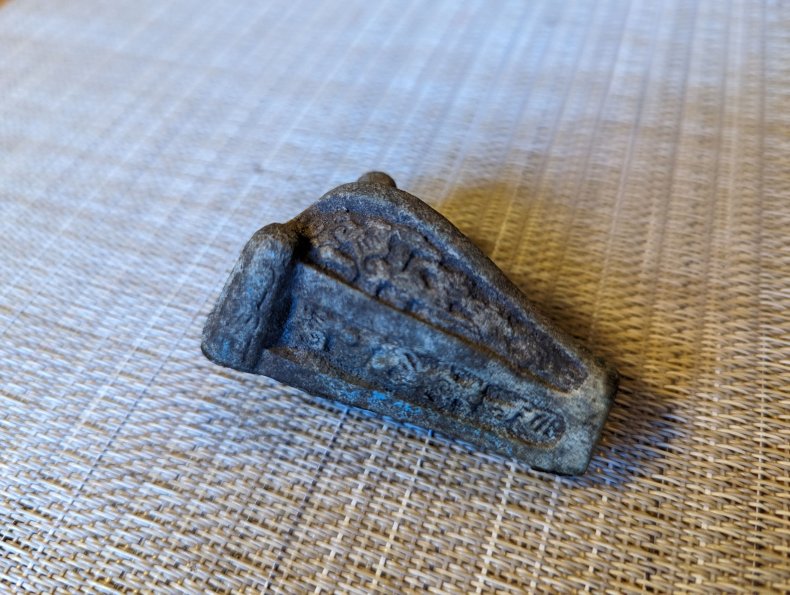 The family contacted a relative who works as an archaeologist to ask what the strange-looking object was. "A video call later, it stood clear what [it] was," Andreas said.
The object was carved into the shape of an animal's head and intricately decorated. So the family called the local administrative board, Länsstyrelsen, which sent out three archaeologists to investigate the site. When they arrived, Bruno directed them to the exact spot where his discovery had been made.
After an initial spot check, researchers from Gotland's museum carried out a full investigation at the site. They were not disappointed. The researchers found another suit buckle, this one shaped like a ring.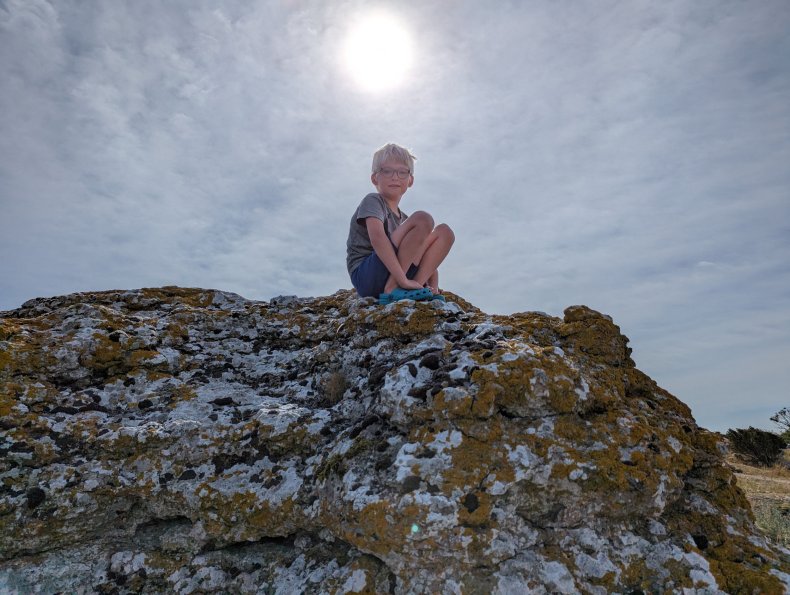 "Both buckles are made of bronze and belong to costumes from the late Iron Age or early Viking Age," Therese Lindström, cultural environment manager at the County Administrative Board in Gotland County, said in a statement. "Buckles designed as animal heads are usually associated with Gotland women's graves, while ring buckles are found in both men's and women's graves."
It is believed that the grave was most likely disrupted at an earlier point, with the buckles coming to the surface as the earth was plowed.
Both buckles are to be sent for preservation, and their ultimate fate will be determined by the National Antiquities Authority in Sweden.
As for Bruno, he is excited to finally be able to tell people about the discovery.
"We were asked to keep it a secret until the site was properly examined," said Andreas. "Bruno is really proud of what he found and happy that he's finally allowed to tell people about it. He has even started thinking about becoming an archaeologist when he grows up. His dream is to find a T. rex skull."