Boy Meets World Actor William Daniels, 'Mr. Feeny,' Stops Burglary at California Home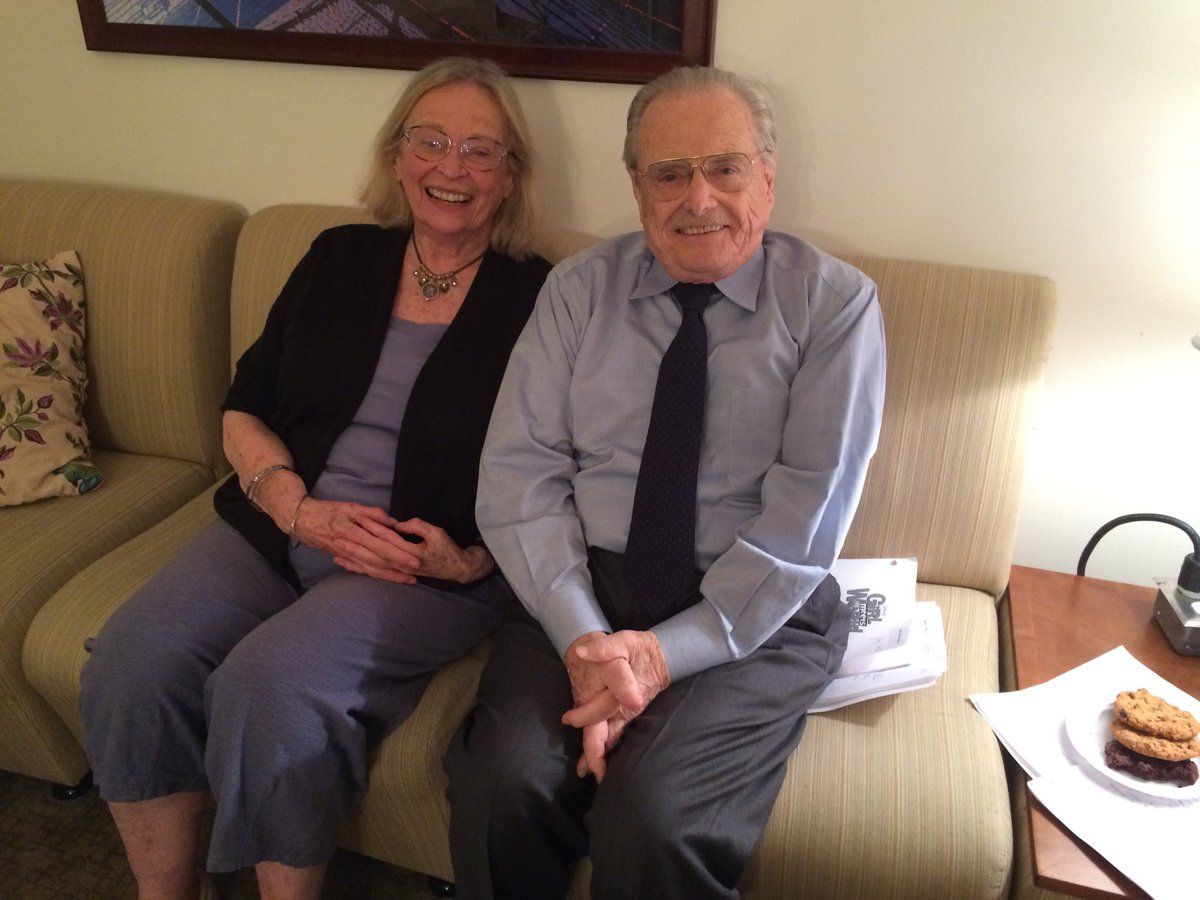 Actor William Daniels, 91, best known by many for his role as George Feeny on the hit TV series "Boy Meets World," successfully stopped an attempted burglary at his home in the Fernando Valley area of Los Angeles, California this past weekend, according to a police report.
Daniels and his 89-year-old wife, actress Bonnie Bartlett, were at home on Saturday evening when an intruder forced open their back door just before 9:30 p.m., a spokesperson for the Los Angeles Police Department confirmed on Tuesday.
The actor reacted quickly by turning on the lights in his house, which seemingly scared away the burglar just before police arrived on the scene.
"Someone tried to break in to the home of Mr. and Mrs. William Daniels on Saturday evening," the actor's publicist, Sharon Ellman, told CNN on Tuesday. "Luckily, Mr. Daniels was able to frighten away the person and the LAPD quickly responded. They are both well. Mr. Daniels thanks all his fans for their concern."
Investigators for the LAPD don't believe that Daniels and his wife were specifically targeted, despite a recent surge of burglaries in the area targeting celebrities, TMZ reported on Tuesday.
A description of the suspect has not become available as of Tuesday evening.
Daniels' "Boy Meets World" costar Will Friedle, who played Eric Matthews, tweeted about the incident and praised his on-screen teacher/neighbor.
"Don't ever mess with Mr. Feeny! #LoveYouBillAndBonnie" he wrote.
Though he's best known by Millenials for his role of Mr. Feeny on the hit ABC show from 1993 to 2000, Daniels has had a legendary acting career that's spanned six decades.
Some of his other notable roles include Dr. Mark Craig on "St. Elswhere" -- which also starred Bartlett as his on-screen wife -- Mr. Braddock in "The Graduate," Arthur Lestrange in "The Blue Lagoon" and the voice of K.I.T.T., a talking automobile in the TV series "Knightrider."
Both Daniels and Bartlett won Emmy Awards on the same night in 1986 for their roles on "St. Elsewhere," becomming the first married couple to accomplish the feat since Alfred Lunt and Lynn Fontanne in 1965.
They have been married since 1951 and have two adopted sons: Michael, who works as a stage manager in Los Angeles, and Robert, an artist and computer graphics designer in New York City. Bartlett also gave birth to a son in 1961, who passed away 24 hours later.
Recently, Daniels made appearances on "Grey's Anatomy" in 2012 and reprised his role as Feeny during five episodes of the "Boy Meets World" spinoff, "Girl Meets World" prior to the show's cancellation in 2017.