Who Is Maitland Ward? 'Boy Meets World' Actor Makes Entry Into Adult Films
A former cast member from the 1990s television sitcom Boy Meets World is leaving the family-friendly genre behind in exchange for a career in pornography.
Maitland Ward, who played Rachel McGuire in the final two seasons of the ABC series, is set to make her adult film debut in the upcoming five-part feature Drive, set for release on Friday.
The 42-year-old actor, who also starred on Boston Public, opened up on her choice to star in the adult film and credited the script for convincing her to join the cast. "They asked me to be a part of this, and I thought, 'I never knew there was anything in adults or porn or whatever that was this well done.' I read the script, and I was like, 'This is really, really well-written,'" Ward told In Touch Weekly in an interview published Monday.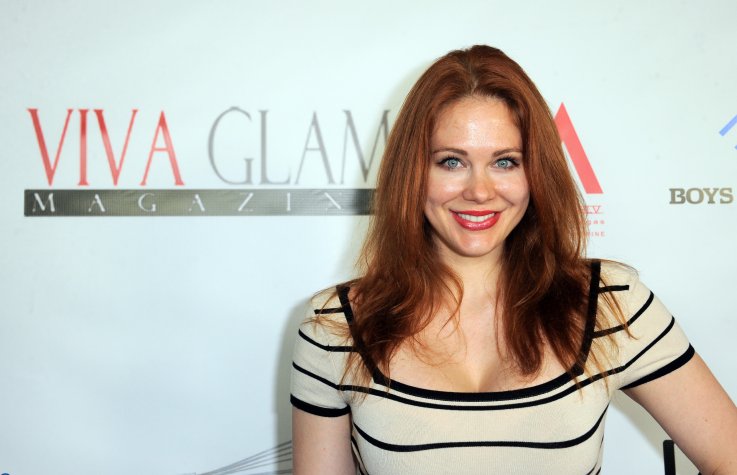 "This has so many themes in this and just my character is so different than anything I have portrayed before," she continued."
On Boy Meets World Season 6 and 7, Ward's character was the innocent college roommate of Eric (Will Friedle) and Jack's (Matthew Lawrence). Rachel dated Jack and the pair joined the Peace Corps and moved to Guatemala in hopes of making the world a better place.
Ward's role in Drive depicts a side of her that she said fans have never seen before. "It's just very deep sensuality," she explained.
Although Drive is Ward's first foray into adult films, the actor said she "started slowly" transitioning to adult entertainment a while ago when she started doing cosplay and appeared at events as "an exhibitionist. "It's been an evolution," she said.
Ward added: "It's all been my authentic journey because everything that I have done along the way is something I wanted to explore and do, and I just did it publicly for my fans, that is the exhibitionist style of me."
Ward isn't the first actor to transition from family TV to adult entertainment.
Scott Schwartz, who famously got his tongue stuck to a lamppost as the kid Flick in the 1983 movie A Christmas Story, appeared in a number of adult films after he grew up.
Jaimee Foxworth, who played Judy Winslow on the sitcom Family Matters, also switched over to porn after the ABC show's end in 1998.
Dustin Diamond, who portrayed the lovable nerd Screech on Saved by the Bell, attempted to transition to X-rated content too when he released a sex tape. However, his career in porn was short-lived after it was revealed he used a body double to enact all the sex scenes.
Who Is Maitland Ward? 'Boy Meets World' Actor Makes Entry Into Adult Films | Culture