Why the Boy Scouts WIll Start Admitting Girls in 2018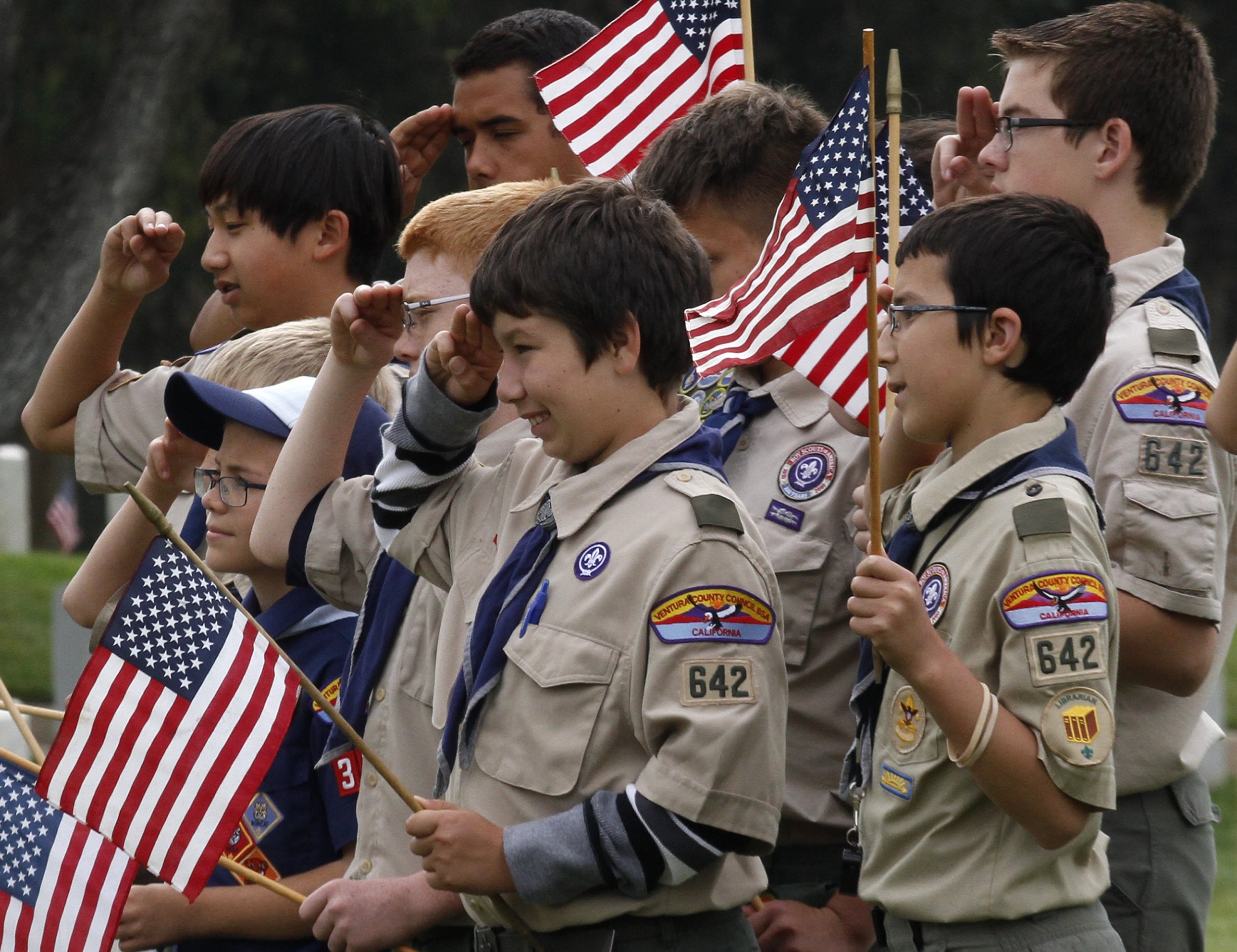 The Boy Scouts are no longer just for boys.
The iconic scouting organization Boy Scouts of America (BSA) announced on Wednesday that it would allow girls to join the Cub Scouts and Boy Scouts and climb all the way to the level of Eagle Scout.
"This decision is true to the BSA's mission and core values outlined in the Scout Oath and Law. The values of Scouting—trustworthy, loyal, helpful, kind, brave and reverent, for example—are important for both young men and women," said Michael Surbaugh, the BSA's chief scout executive.
For years, the organization has received requests that it admit girls to its ranks. According to Harris surveys conducted by the BSA, some 90 percent of parents who didn't have kids in scouting were interested in it doing so, and 90 percent of girls who were surveyed were interested in joining the formerly all-male organization. Because families are busier than ever, the organization found, there was interest in sending kids to one scouting organization rather than shuttling their kids to multiple meetings.
The admission of girls won't begin right away. Starting in the 2018 program year, families can choose to sign up their sons and daughters for Cub Scouts. Existing packs may choose to establish a new girl pack, establish a pack that consists of girl dens and boy dens or remain an all-boy pack. Cub Scout dens will be single-gender—all boys or all girls.
It won't be until 2019 when the Boy Scouts start to admit girls. The organization promises that girls will be eligible to reach the coveted level of Eagle Scout.
"The BSA's record of producing leaders with high character and integrity is amazing," said Randall Stephenson, BSA's national board chairman and the chairman and CEO of AT&T. (Secretary of State Rex Tillerson is a former national board chairman.) "I've seen nothing that develops leadership skills and discipline like this organization. It is time to make these outstanding leadership development programs available to girls."
The BSA has 2.1 million members between the ages of 7 and 21 and 960,000 volunteers.
The Girl Scouts of the USA did not take kindly to the move. Back in August, when the Girl Scouts caught wind that the Boy Scouts were considering going coed, the organization wrote a scathing letter, first revealed by Buzzfeed, blasting what it called "a covert campaign to recruit girls." On Wednesday, after the Boy Scouts announced its move, Lisa Margosian, the Chief Customer Officer with the Girl Scouts, waxed philosophic in an interview with Buzzfeed: "We've had competitors come and go. This is another competitor."
This story has been updated