Boy Scouts of America Are Covering up a 'Pedophilia Epidemic,' 350 Alleged Abusers Have Been Named In Lawsuit
The Boy Scouts of America (BSA) are covering up rampant pedophilia within their ranks, with 350 previously unknown adult scoutmasters or members identified as alleged abusers, according to a new lawsuit against the youth organization.
A new lawsuit, filed on Monday in Philadelphia County Common Pleas Court, accuses the BSA of facilitating "a continuing and serious conspiracy to conceal and cover up" sexual assaults against children within their organization.
The lawsuit was filed by a group of attorneys called Abused in Scouting. The group formed in February to investigate abuse in the BSA. The attorneys' investigation discovered and identified 350 alleged abusers after hundreds of former Scouts members reportedly revealed their previously unreported sexual abuse claims.
"It is apparent that the Boy Scout defendants continue to hide the true nature of their coverup and the extent of the pedophilia epidemic within their organizations because the vast majority of new victims coming forward involve claims of abuse at the hands of pedophiles who are not yet identified by the Boy Scouts of America," the complaint said.
Nearly 800 clients say they were abused by adult leaders in the Boy Scouts, the Abused in Scouting lawyers said, adding that the alleged abusers are not known to law enforcement or in the BSA's internal database, sometimes referred to as the "perversion files."
The lawsuit also claims BSA covered up incidents of sexual assault and accuses the organization of engaging in reckless misconduct, as well as failing to adequately protect its young members.
At a press conference to announce the civil suit in Washington, D.C. on Tuesday, attorney Tim Kosnoff, who has previously sued BSA dozens of times, declared that "you can't look at these files and not come to the conclusion that this was a massive problem that was hidden." BSA's "dirty little secret is not a little secret," he added, "it's huge."
"We know that when a pedophile abuses a victim, it's not just one," attorney Stewart Eisenberg noted. "So each of the 350 abusers have dozens of other victims who have not come forward."
According to the attorneys, the 800 alleged victims, aged between 14 and 88, contacted the legal group through their website.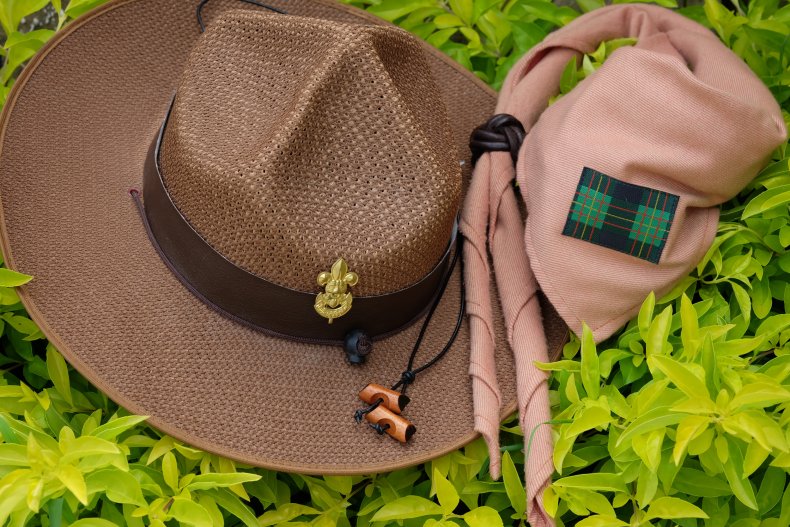 For years, the BSA have grappled with an avalanche of sexual abuse litigations while experiencing frequent declines in their membership. Officials from the organization have continuously battled to keep details of the lawsuits private. Their reason: to safeguard victims, witnesses and the falsely accused.
Earlier this year, a researcher hired by the BSA to analyze their alleged sexual abuse records identified 7,819 suspected abusers and 12,254 victims between 1944 and 2016, according to the Los Angeles Times. Although the figure is likely to be an underestimation of the real number of victims and offenders, a majority of the suspected abusers were accused of harming more than one child.
In a statement on Tuesday, the BSA apologized to the victims that were harmed and said it has "taken significant steps over many years to ensure that we respond aggressively and effectively to reports of sexual abuse."
"We recognize, however, that there were instances in our organization's history when cases were not addressed or handled in a manner consistent with our commitment to protect Scouts, the values of our organization, and the procedures we have in place today," the organization added.
Newsweek reached out to BSA representatives for additional comment but did not hear back in time for publication.