Boy Scouts Deny Telling Trump His Was 'The Greatest Speech That Was Ever Made To Them'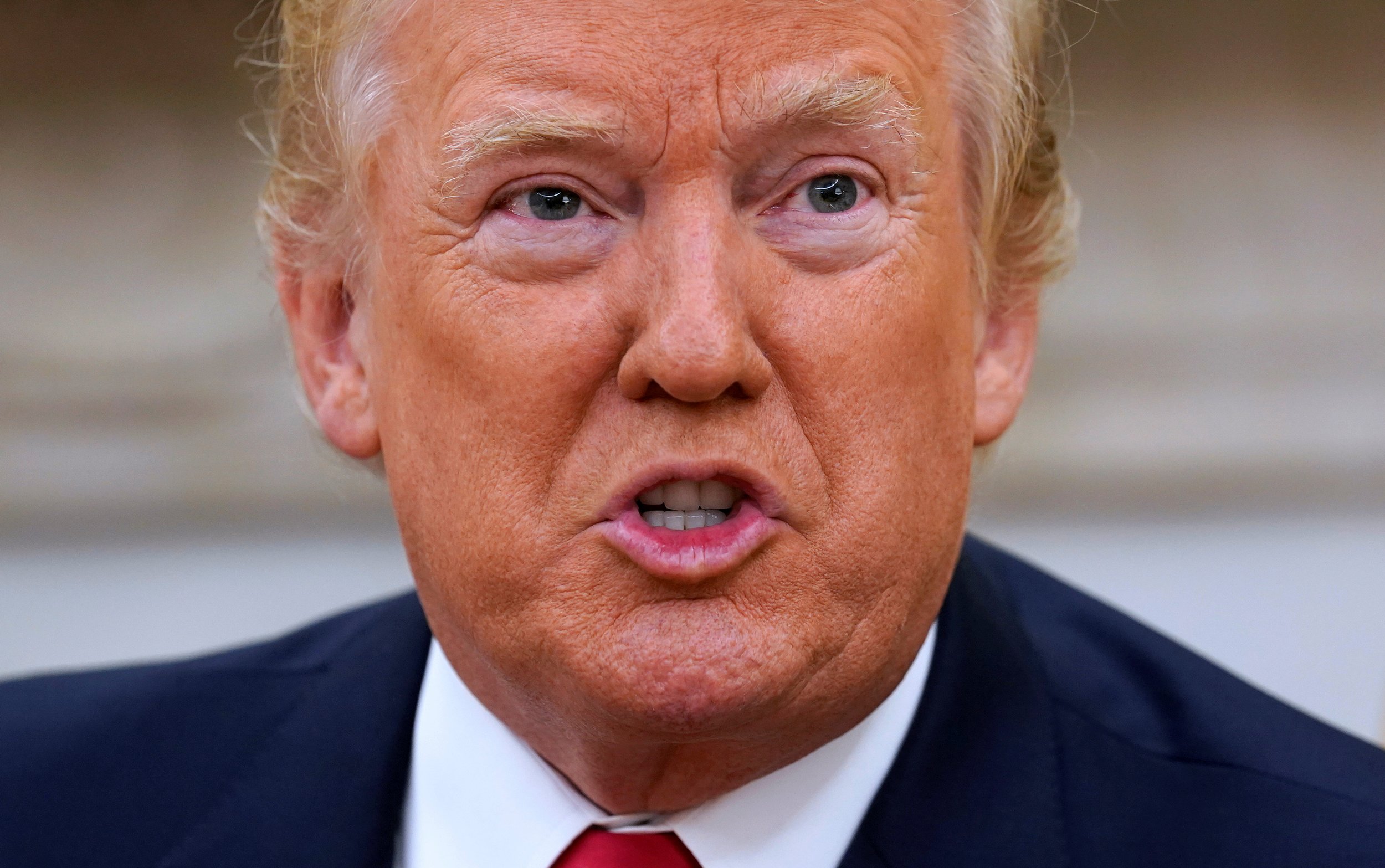 The Boy Scouts of America is disputing President Donald Trump's claim that group leaders told him his was "the greatest" speech that was ever made to them.
Speaking to The Wall Street Journal, the president said his speech _ which was unusually political for a Boy Scout event _ had been praised by group leaders in a transcript released by Politico.
"I got a call from the head of the Boy Scouts saying it was the greatest speech that was ever made to them, and they were very thankful," Trump said, also disputing claims the crowd gave a mixed reaction to the controversial speech.
"And by the way, I'd be the first to admit mixed. I'm a guy that will tell you mixed. There was no mix there. That was a standing ovation from the time I walked out to the time I left, and for five minutes after I had already gone. There was no mix," the president added.
But Scout leaders, who were forced to apologize for Trump's remarks after he boasted about his election victory, criticized former president Barack Obama and discussed New York parties with "the hottest people," appeared to dispute the claim that they told Trump he gave "the greatest" speech.
"The Chief Scout Executive's message to the Scouting community speaks for itself," the organization said in a statement seen by Time magazine, referring to an earlier statement from the group's chief executive Michael Surbaugh that apologized for Trump's comments.
"For years, people have called upon us to take a position on political issues, and we have steadfastly remained non-partisan and refused to comment on political matters," Surbaugh said in a statement on July 27. "We sincerely regret that politics were inserted into the Scouting program," he added.
The president also claimed he had drawn "record" crowds to the event, indeed reports appear to show a huge crowd of at least 35,000 people, but drawing unfortunate comparisons with his team claiming his inauguration crowd was "the biggest in history" when photographs appear to show it was not.