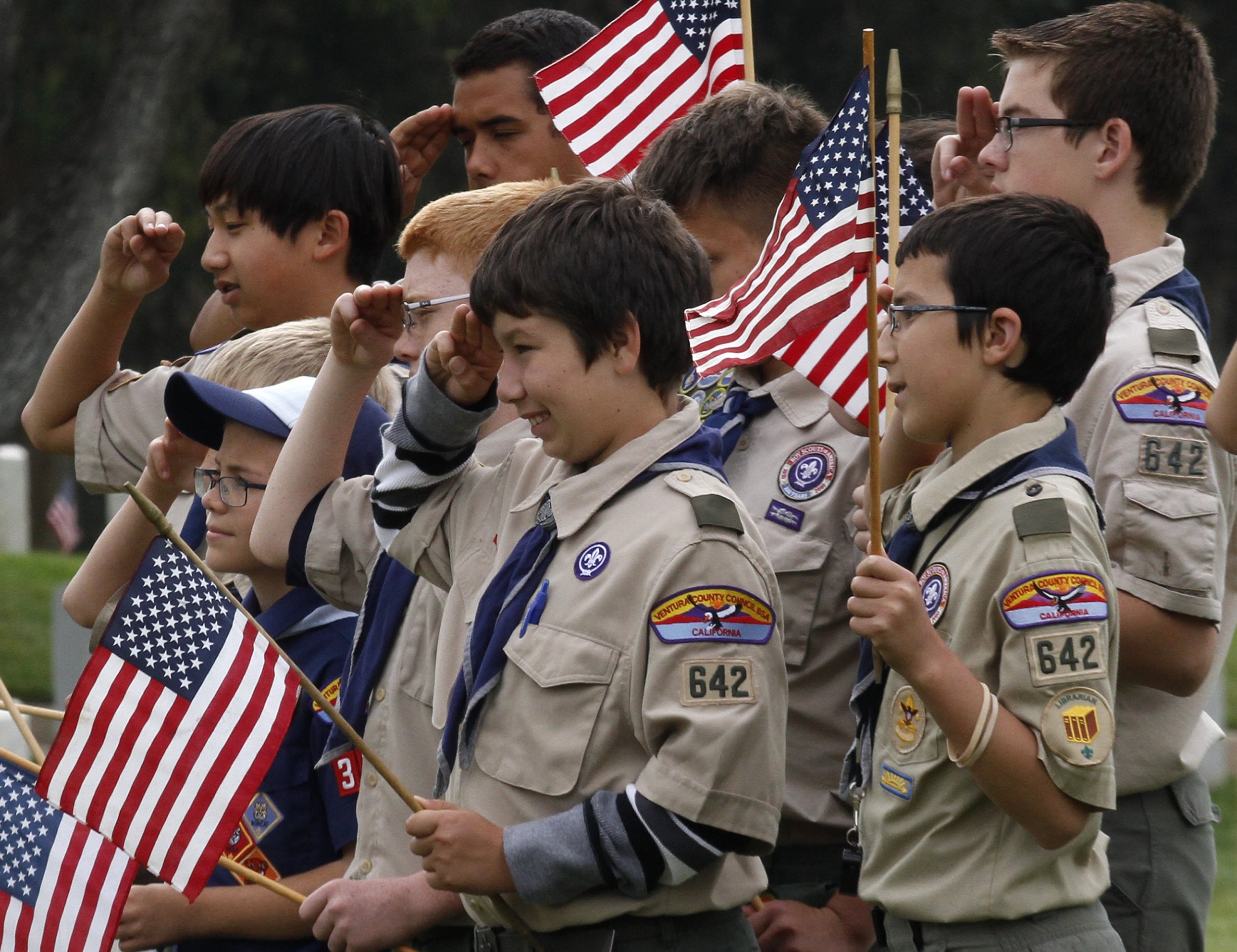 Updated | The Boy Scouts of America on Monday officially ended its longstanding ban on gay adult leaders by adopting a resolution introduced earlier this month in a momentous step for an organization that has struggled over the issue for years.
In 2013, the organization changed its regulations to welcome openly gay youth as scouts, but not adults as counselors or den leaders. Then earlier this month, just weeks after the U.S. Supreme Court legalized gay marriage in all 50 states, the organization announced it would allow adults of any sexual orientation to lead scouts by adopting a resolution amending the standards policy.
The Boy Scouts of America faced financial and legal trouble because of their old policy. The National Executive Board will meet Monday to ratify the resolution. The group also is expected to prohibit discrimination in all paying roles across the country.
Still, church-run groups will continue to have the ability to choose leaders who agree on the same moral guidelines. The New York Times reported that 70 percent of scouting units are sponsored by churches.
At the national annual meeting in May, Boy Scouts President Robert Gates called on the group to lift the ban and follow others taking a position in their mission statements.
"Scouting will continue to focus on reaching and serving youth to help them grow into good, strong citizens. By focusing on the goals that unite us, we are able to accomplish incredible things for young people and the communities we serve," the organization wrote in a statement earlier this month. In their reasoning, they cited rapid changes in society and increasing legal challenges at the federal, state and local levels.