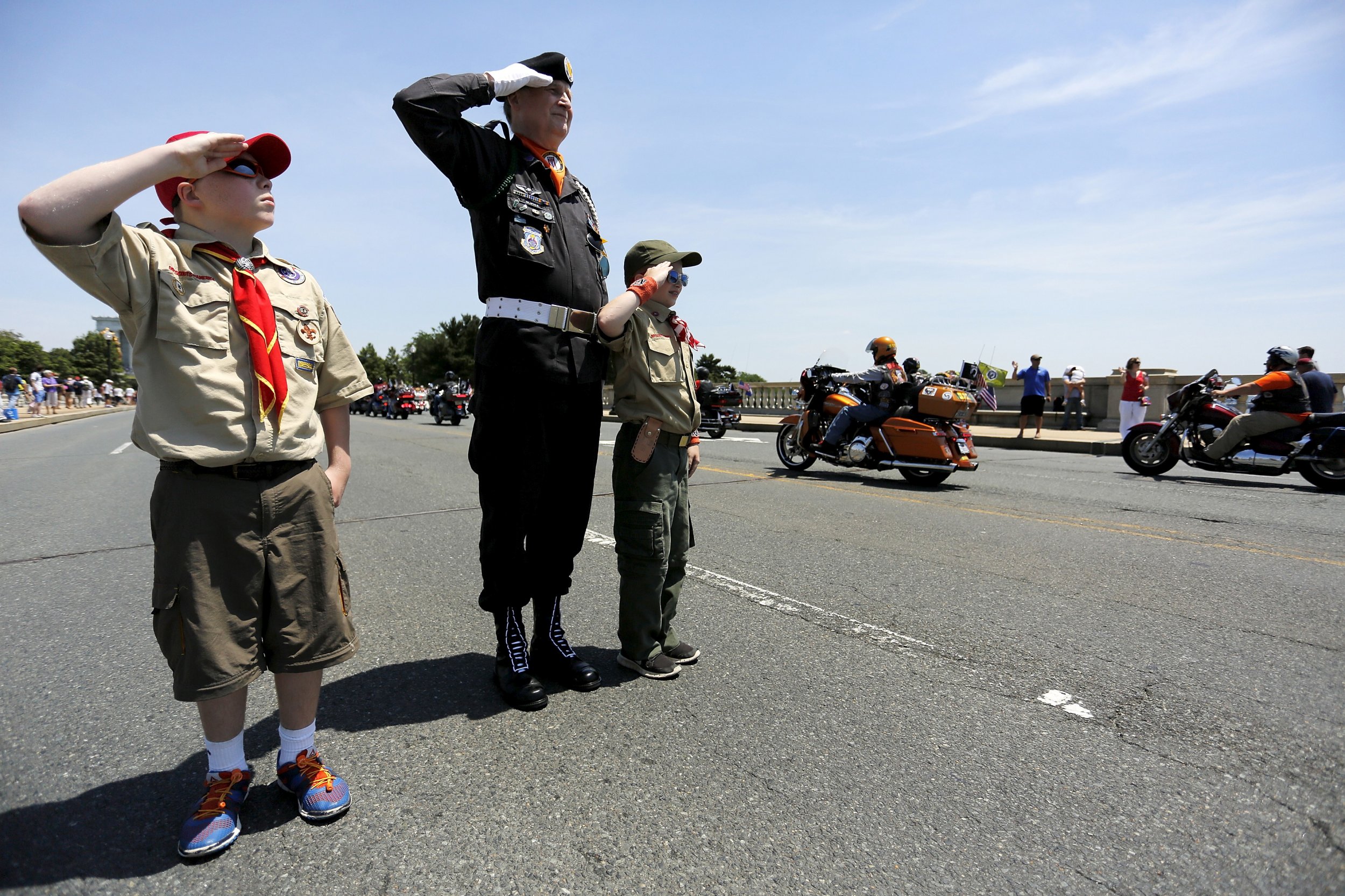 The Boy Scouts of America announced on Monday afternoon that they will allow adults of any sexual orientation to lead their scouts. Previously, the boy scouts had banned gay adult leaders.
In May of this year, Boy Scouts president Robert Gates called for organization to lift the ban. The policy changes comes just weeks after the Supreme Court found gay marriage bans were unconsitutional, effectively legalizing gay marriage nation wide.
Here's the full statement from the organization:
During the 2015 Boy Scouts of America National Annual Meeting in May, Dr. Gates encouraged the Scouting family to reflect on the challenges, primarily regarding adult leadership standards, facing the BSA and potential alternatives for addressing them.
As a result of the rapid changes in society and increasing legal challenges at the federal, state, and local levels, on Friday, July 10, the Boy Scouts of America Executive Committee adopted a resolution amending the adult leadership standards policy. The resolution was unanimously accepted by those present and voting.

This resolution will allow chartered organizations to select adult leaders without regard to sexual orientation, continuing Scouting's longstanding policy of chartered organizations selecting their leaders. The National Executive Board will meet to ratify this resolution on Monday, July 27.

This change allows Scouting's members and parents to select local units, chartered to organizations with similar beliefs, that best meet the needs of their families. This change would also respect the right of religious chartered organizations to continue to choose adult leaders whose beliefs are consistent with their own. The 2013 youth membership policy will not be affected and remains unchanged.

Scouting will continue to focus on reaching and serving youth to help them grow into good, strong citizens. By focusing on the goals that unite us, we are able to accomplish incredible things for young people and the communities we serve.