Boy Repeatedly Stabs Two Minors in Elementary School Playground, Police Say
A boy has been arrested after police in Pennsylvania say he repeatedly stabbed two minors in an elementary school playground.
Officers responded to the reported stabbing at the Oak Park Elementary School at 500 Squirrel Lane in Hatfield Township, Montgomery County, at around 5.20 p.m. on Monday.
The officers located two victims in a playground at the back of the school, the Hatfield Township Police Department said in a news release.
Both victims are minors and each had suffered multiple stab wounds, according to police. They were transported to Lehigh Valley Hospital for medical treatment. No details were immediately provided on their conditions.
"The male subject responsible for this attack has been taken into custody by the Hatfield Township Police Department and is no longer a threat to the community," police said in the release.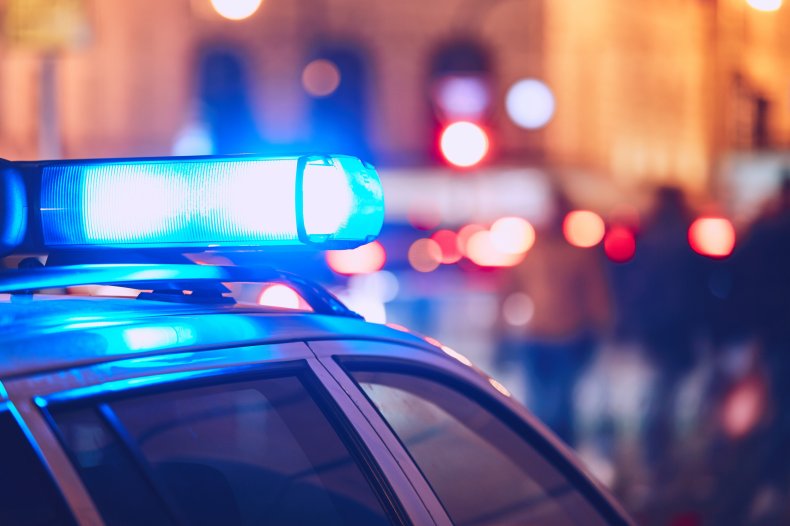 He is a minor and will not be identified at this time, police added. It was not immediately clear what charges he will face. The investigation is ongoing.
The Hatfield Township Police Department has been contacted for additional comment.
In a statement posted online on Monday evening, the North Penn School District said the stabbing had taken place after school hours and was not related to any school activity.
There were no students in the school building at the time, the school district added.
The statement added the school district was "still learning details as it is an ongoing police investigation and we do not have more information to share except that the suspect is in custody."
It added: "Tragic events such as this are always upsetting. I want to assure you that the safety of the Oak Park community is our number one priority. Thank you to our local police and NPSD security who responded swiftly to this evening's events."
Elsewhere in Pennsylvania, a 14-year-old girl has been charged in the fatal stabbing of her older sister.
Prosecutors said Claire Miller called 911 shortly after 1 a.m. on Monday and then directed responding officers to a bedroom inside her home in Manheim Township.
There, officers discovered her 19-year-old sister Helen Miller with a stab wound to her neck, the Lancaster County District Attorney's Office said in a news release.
Officers attempted lifesaving measures, but were unable to save the woman's life.
The district attorney's office said it has determined that the parents of the sisters were asleep at the time of the incident.
Miller will be charged with criminal homicide as an adult because homicide is not considered a delinquent act in Pennsylvania.