Boy Found Unconscious With Head in the Toilet, Parents Charged: Police
A Florida couple faces numerous charges of child neglect after their 6-year-old son was found unconscious with his head in a toilet.
According to an arrest report obtained by NBC affiliate WESH, Osceola County police were alerted to reports of a drowning at a Knights Inn hotel room, in Kissimmee, on Tuesday, July 5.
The child's mother Bianca Blaise told police that her son's "head was in the toilet like he was drinking water" and that he "became unconscious."
When police arrived, they found the boy had no pulse and was in father Larry Rhodes Jr.'s arms, the network reported.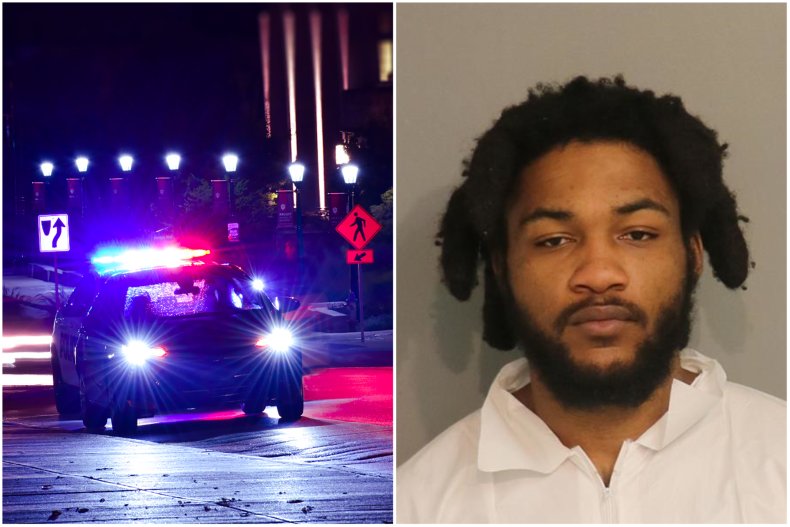 Osceola County deputies noticed the boy had suffered injuries, including swollen eyes and blood in his mouth, according to WESH.
Police then administered CPR and raced the boy to a nearby hospital with a brain bleed, a life-threatening condition, and he was placed on life support.
Officers found eight people in the hotel room when they were called, six of whom were children. The family had been staying at the hotel since April.
A 4-year-old in the room was found to have bruises on his face as well as "fresh cuts" around his mouth, the network reported.
When Blaise and Rhodes Jr. were asked about the injury, they said their children had fought with one another. WESH later reported the 4-year-old told police that "daddy hit me."
After both parents were taken into custody, Blaise claimed Rhodes Jr. had previously "whooped" the children and that he had become more upset recently as he had run out of schizophrenia medication, the network reported.
According to arrest documents seen by Newsweek, Rhodes Jr. is facing six counts of child neglect with great bodily harm, one count of battery and one count of aggravated child abuse. Rhodes Jr. is also being held on a $33,000 bond.
Blaise faces numerous child neglect charges, WESH reported. She denied having any knowledge of her children's injuries, according to the network.
Police have since launched an investigation to establish how the children received their injuries.
Newsweek has contacted the Osceola County Sheriff's Office for comment.
According to the Centers for Disease Control and Prevention (CDC), at least one in seven children in the U.S. have experienced child abuse or neglect in the last year alone.
The CDC said: "This is likely an underestimate because many cases are unreported. In 2020, 1,750 children died of abuse and neglect in the United States."
Children living in poverty experience more abuse and neglect, the CDC said. Rates of child abuse and neglect are five times higher for children in families with low socioeconomic status.