'The Boy Who Harnessed The Wind' Fact vs. Fiction: How Real is the Movie to William Kamkwamba's True Story?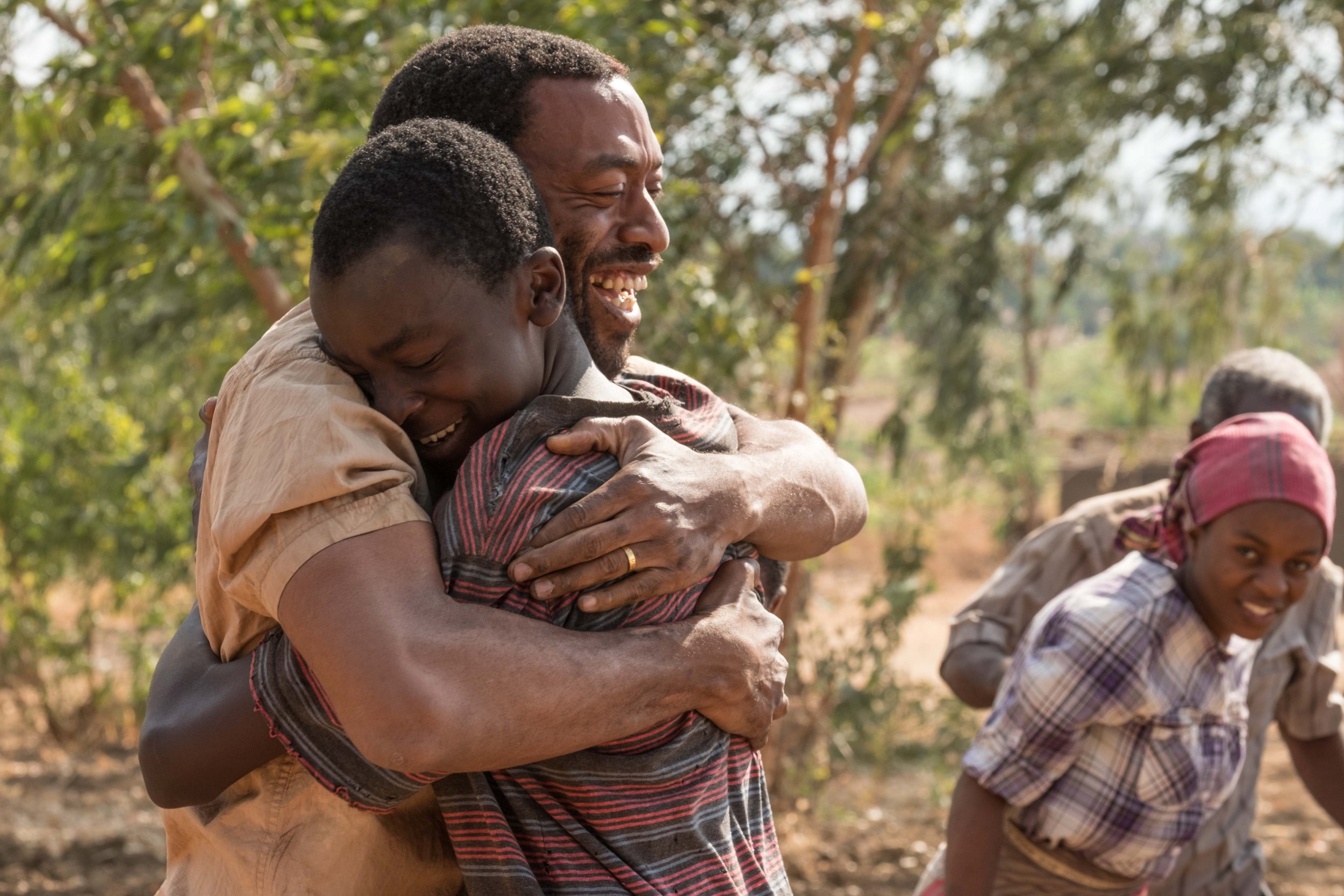 Netflix debuted another original film Friday, The Boy Who Harnessed The Wind. Telling the true story of William Kamkwamba, who invented a windmill in his teen years to aid the extreme famine in his hometown of Malawi.
The Netflix original is based on the 2009 novel of the same title, written by Bryan Mealer and Kamkwamba. Directed and starring 12 Years A Slave star Chiwetel Ejiofo, find out just how close the movie comes to the real story.
Who Is William Kamkwamba?
Born in 1987, Kamkwamba grew up on a family farm in Masitala Village, according to his online bio. In 2001, after completing his 8th-grade year, his village suffered a severe famine which inhabited his family from paying for his schooling. Forced to drop out before starting his freshmen year, Kamkwamba began to educate himself by borrowing books from his primary school's library.
Teenaged Kamkwamba then picked up the American textbook Using Energy and became inspired to create his own windmill.
Though the story of Kamkwamba is very close to what is depicted in the movie, one thing is slightly off, his age. The trailer of the movie depicts the Malawi boy at the age of 13; however, according to his bio, Kamkwamba was actually 14 when he began his venture of creating the energy-generating windmill.
How Did A Teenager Create A Windmill?
Netflix's depiction of the materials Kamkwamba used to create his windmill looks to be just like what happened in 2002.
To build the windmill, Kamkwamba used bicycle frame, a pulley and plastic pipe, according to a 2007 TedTalk. The process that is depicted in the movie looks to be extremely similar. First starting with a 5-meter windmill, which generated 12 watts, Kamkwamba was able to illuminate light bulbs and charge neighbors' mobile phones. The windmill was then extended to 12 meters in the sky to better catch the wind and produce more power.
During the TedTalk, the then 19-year-old said he wasn't finished and he wanted to build a bigger windmill.
"I want to build another one -- to pump water and irrigation for crops," he said in 2007.
Since then, the young inventor achieved his goal and then some.
"A third windmill pumped grey water for irrigation," his bio noted. "Subsequent projects have included clean water, malaria prevention, solar power and lighting for the six homes in his family compound."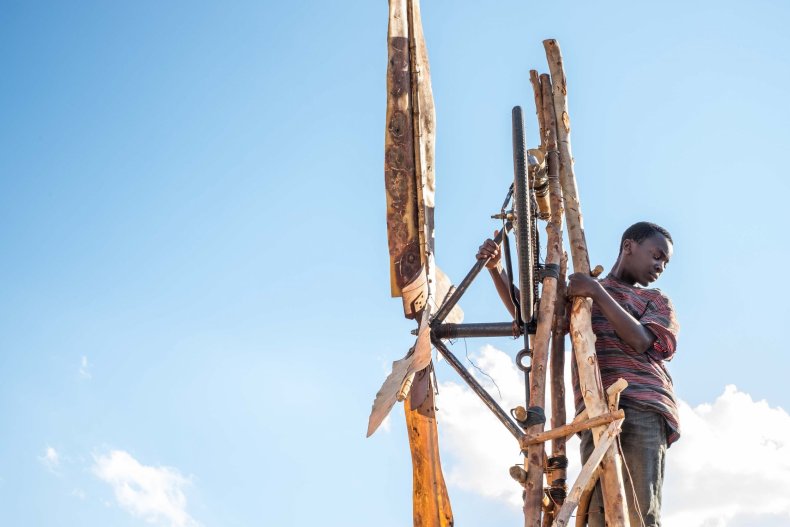 Since providing life-saving power for his village, Kamkwamba graduated from Dartmouth College in 2014 and continued on to work with Ideo.org focusing on "Human Centered Design." The now 31-year-old has since worked on projects from sanitation in India to gender-based violence prevention in Kenya.
"He is now working with WiderNet to develop appropriate technology curriculum that will allow people to bridge the gap between 'knowing' and 'doing,'" his online bio concluded. "WiderNet will distribute the content through eGranaries around Malawi and across the continent."