Boycott of 2024 Paris Olympics Threat Growing if Russia, Belarus Allowed
Just days after the International Olympic Committee (IOC) blessed Russian and Belarusian athletes with the opportunity to compete in the Olympic quads, countries have already begun threatening to boycott any upcoming Games. That includes next year's Paris Summer Olympics.
Ukrainian Sports Minister Vadim Guttsait was one of the first to speak out against allowing Russian or Belarusian athletes to compete, even if those athletes competed under a neutral flag not associated with their home countries.
Guttsait wrote in a Facebook post last week that "Our position remains unchanged: as long as the war continues in Ukraine, russian and belarusian athletes should not be at international competitions!!!"
"Such a situation is also unacceptable for our state," Guttsait said. "We have contacted and will continue to contact all international organizations that can influence the situation and whose opinions IOC members can listen to.
"Undoubtedly our national sports federations should strengthen communication with international federations so that the ban remains in force."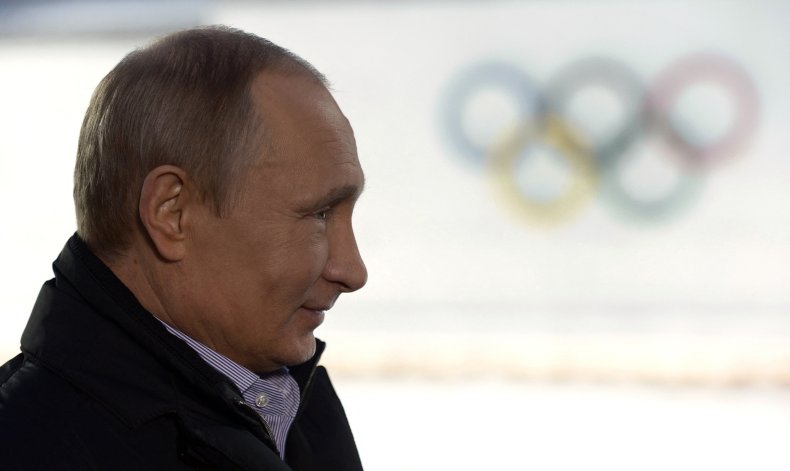 On Tuesday, Žoržs Tikmers, the President of the Latvian Olympic Committee, told a local TV station in his country that a "Latvian team would not go to these Games."
"Latvia's position is as follows - if these games were to take place now and athletes from Russia and Belarus would participate in them, I think that the Latvian team would not go to these games," Tikmers said. "We hope that the war will end, Ukraine will win it, there will be a completely new situation and new games regulations. Latvian athletes will also be able to participate in such Olympic Games in that case, of course."
Tikmers added that Russian athletes have had ongoing doping sanctions against them and that, combined with the war that's approaching its 1-year mark, should be a reason for other countries to boycott as well.
The IOC earlier Tuesday said any calls for sanctions against Russia or Belarus "are not negotiable."
"The sanctions against the Russian and Belarusian States and Governments are not negotiable. They have been unanimously confirmed by the recent Olympic Summit meeting on 9 December 2022," the IOC tweeted last week. "IOC reaction to comments made by the ROC President Stanislav Pozdnyakov."
Newsweek has reached out to the Russian Olympic Federation, the IOC and the United States Olympic and Paralympic Committee (USOPC) for comment.
The last Olympics were the 2022 Beijing Winter Games, which ended just a few days before Russia's unprovoked attack into Ukraine in late February 2022. The war will hit the 1-year mark in three weeks.