Activision Blizzard has received a tidal wave of backlash after banning a Hearthstone player from their Grandmasters tournament for showing support to Hong Kong. Ng "blitzchung" Wai Chung has become a virtual martyr for the Hong Kong movement, and the publisher's reluctance to stand up against the Chinese government. The hashtag "#boycottblizzard" has started to spread rampantly online, alongside parody posts littering the Hong Kong, Hearthstone and Overwatch subreddits.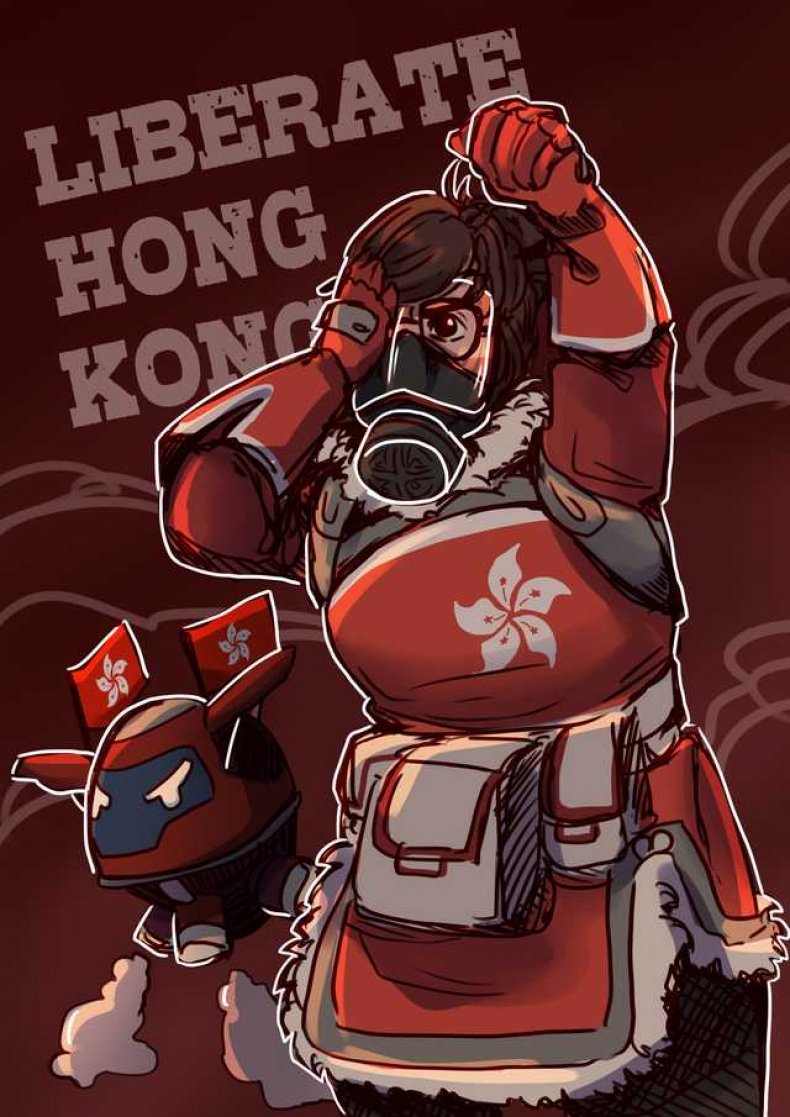 Why #BoycottBlizzard?
The games' developed by Activision Blizzard have some of the most diehard fan bases of any company in the industry. Before Blizzard was acquired by Activision and had investment with Chinese technology firm Tencent, the company was one of the most popular and beloved publishers the world over. Blizzcon, a yearly celebration for Blizzard games and their community, has been going strong since 2005.
Sentiments have been eroding for years, but 2019 has been a tough time for those who still believe in the Blizzard of yore. In February, CEO of Activision Blizzard, Bobby Kotick, said in an investor call that the company had its "best financial results... in the company's history" but still didn't realize its "full potential" and had to lay off 775 employees, or about eight percent of its staff.
Those inside the Blizzard campus in Irvine, California aren't thrilled with the company's ban of Wai Chung or these recent developments. On Tuesday, the "Think Globally" and "Every Voice Matters" lines underneath the large Orc riding a wolf statue that sits in front of the main entrance, had been covered up by notebook paper.
Brian Kibler, a Hearthstone caster since the game's early days, has announced he will not be casting the Grandmaster finals at Blizzcon. In a statement on his website, Kibler says that he believes some sort of punishment was fair but the severity of the ban was not.
"When I learned about the ruling, I reached out to Blizzard and informed them that I no longer feel comfortable casting the Grandmasters finals at BlizzCon," Kibler said. "I will not be a smiling face on camera that tacitly endorses this decision. Unless something changes, I will have no involvement in Grandmasters moving forward."
Mei, one of the original Overwatch heroes, has become a figure for Hong Kong support. In the lore of the game, Mei is a Chinese scientist who wants to help climate change but accidentally gets herself frozen when she's needed most. Pictures of her with pro-Hong Kong signage have quickly spread online, making the character stand for something its original creators did not intend.
Posts on the Hong Kong subreddit have pulled in tens of thousands of upvotes in support of Mei. Drawings of Mei and a recreation of her cinematic have been posted in full support of Hong Kong, continuing to flood the sub as #boycottblizzard support grows.
Hearthstone is available now on PC, Android and iOS.
What are your thoughts on #boycottBlizzard? Can the company recover from the backlash its received over its controversial stance on an important issue? Tell us in the comments section!