'#BoycottCVS Is a Whole Mood': Ava Duvernay and Chelsea Handler Join Birth Control Conversation
Celebrities like Ava Duvernay and Chelsea Handler joined in the #BoycottCVS trend as the pharmacy faced a backlash on Thursday. Pill Club claimed CVS wants to make payment changes that could make it harder for women to access birth control.
"If you see me in a CVS or getting a shake at Chick-Fil-A, walk up to me and say 'Shame on you.' But it ain't gonna happen because #BoycottCVS is a whole mood and I'm in the mood," Emmy-nominated DuVernay wrote Thursday.
Blasting CVS' history of long paper receipts, Handler suggested, "If we #BoycottCVS, we are also saving a rainforest. So, two birds."
Get your unlimited Newsweek trial >
The outcry started Thursday after Pill Club said the new cost provisions CVS/Caremark were proposing could result in thousands of women losing their coverage. "CVS Caremark's proposed payment changes threaten Pill Club's ability to serve members," they wrote in a memo on their site. "Pill Club members with pharmacy coverage through CVS Caremark are at risk of their birth control access being disrupted."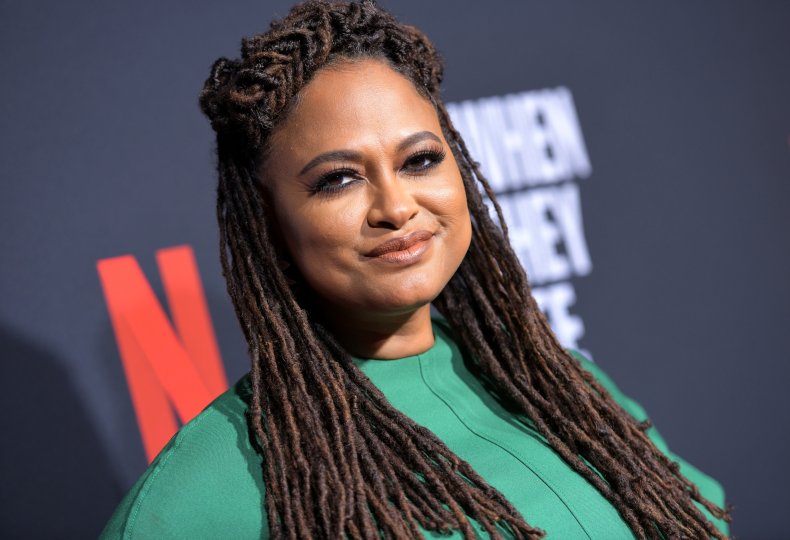 The issue sparked instant outrage from women's health care advocates and more as thousands flooded social media with the hashtag #BoycottCVS.
Through Pill Club, which launched in 2018, women all across the country are able to order contraception prescriptions that are delivered straight to their door. Although the startup has a roster of doctors, pharmacists and health care professionals to help customers with their inquiries, Pill Club users don't necessarily need a doctor's prescription to receive medication through the online service.
Get your unlimited Newsweek trial >
Pill Club's contract with CVS Caremark is currently in negotiation. On its website, the company noted if CVS does cut reimbursement rates to the service—as the pharmacy chain has reportedly already threatened to—Pill Club said it would be forced to stop serving customers with CVS Caremark pharmacy benefits.
"The reality is that we would be out of business if every pharmacy manager did what CVS is doing. And thousands of women would be without the birth control they need," Pill Club said.
In a statement to Newsweek on Thursday, CVS said Pill Club's accusations against the company were "extremely misleading."
"The Pill Club continues to be a participating pharmacy in our network and there is no impact on its customers' access to contraceptives. We are committed to providing access to women's health care and it is irresponsible for The Pill Club to suggest otherwise in an effort to maximize their profits at the expense of our PBM clients," the statement read.
It continued: "We remain committed to providing plan design options for our clients that includes coverage for contraceptive products, including birth control pills. Ensuring that the pharmacies in our network are reimbursed appropriately based on their business models helps our clients provide cost-effective coverage for their members' pharmacy care needs."
'#BoycottCVS Is a Whole Mood': Ava Duvernay and Chelsea Handler Join Birth Control Conversation | Culture