Conservatives Threaten Netflix Boycott Over Obama Deal: 'I Will Read the Bible Instead'
Some conservatives are threatening to boycott Netflix after the streaming giant announced Monday it signed former President Barack Obama and former First Lady Michelle Obama to a multi-year development deal.
The Obamas are slated to produce a hodgepodge of content for Netflix, from scripted to unscripted series to features, according to a news release from the company. The announcement came less than two months after the streaming network named former Obama-era national security adviser and ambassador Susan Rice to its board of directors.
Irked by the news, commenters began flooding Twitter with the resurrected #BoycottNetflix hashtag.
Some users shared photoshopped versions of the company's red, black and white logo that read, "Cancel Netflix" and "No Thanks." People who claimed to hold stock in the company said that they would be selling off their shares. Others took a more spiritual approach.
"I'll read the bible instead," wrote Twitter user Daniel Cwik.
Boosted by right-wing blogs, some of the more popular #BoycottNetflix tweets have garnered thousands of likes and shares.
It's unclear if the growing online movement will lead to real-world consequences for Netflix. The company, which boasts 125 million members in more than 190 countries, has also received an influx of praise from Obama supporters. What's more, the first Netflix boycott, which emerged after Rice was hired, fizzled, as did similar protests against coffee king Keurig. Newsweek has reached out to Netflix for comment.
Charlton McIlwain, a professor at New York University who specializes in media and social movements, predicted that the #BoycottNetflix movement won't hurt the company. Digital audiences have short attention spans and even shorter memories, he said.
"Netflix has little cause for concern," McIlwain told Newsweek. "Even if it proliferates for a moment, what we know from research suggests this opposition will remain within a narrow echo chamber. It will likely not spawn any significant action. It may make some noise, but very soon there will be another furor that will grab the far right's attention, and Netflix will continue its business as usual, with no threat to its bottom line."
In a statement announcing the deal, Barack Obama said he was looking forward to the opportunity to provide a platform for other voices.
"We hope to cultivate and curate the talented, inspiring, creative voices who are able to promote greater empathy and understanding between peoples, and help them share their stories with the entire world," Obama said.
Michelle Obama also hinted that their strategy will be to tell stories that heal societal divides, a sentiment that the first couple shared repeatedly during their last few months at the White House.
"Barack and I have always believed in the power of storytelling to inspire us, to make us think differently about the world around us, and to help us open our minds and hearts to others," Michelle Obama said.
Netflix CEO Reed Hastings is among the many tech leaders who disavowed President Donald Trump during the 2016 election. In a statement, the company's CCO Ted Sarandos lauded the Obamas as two of the "world's most respected and highly recognized public figures."
"We are incredibly proud they have chosen to make Netflix the home for their formidable storytelling abilities," Sarandos said.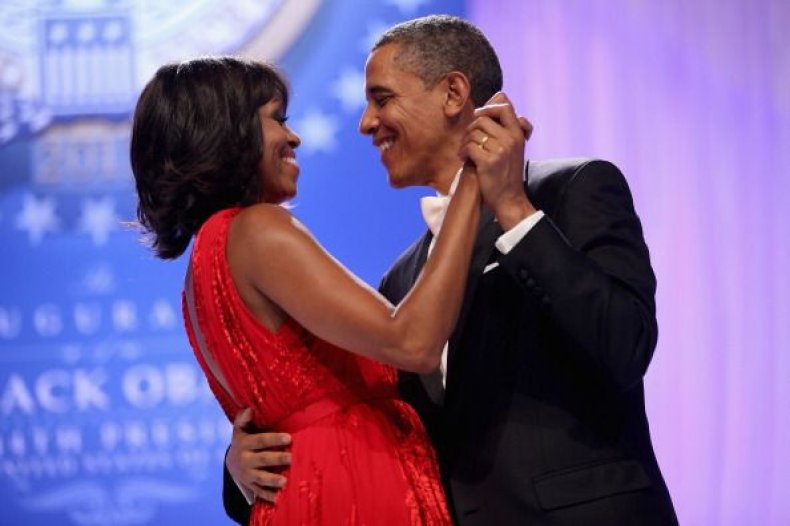 Updated: This story has been updated with a comment from New York University Professor Charlton McIlwain.