#BoycottUber Trends After CEO Says Saudi Arabia's Murder of Jamal Khashoggi Was a 'Mistake'
Uber CEO Dara Khosrowshahi characterizing Saudi Arabia's murder of journalist Jamal Khashoggi as a "mistake" could cost the company business as customers advocated for people to boycott Uber on Twitter.
During an interview with Axios on HBO, Khosrowshahi said that Saudi Arabia acknowledged they "made a mistake" with regards to Khashoggi's death. He noted that Uber has also made mistakes, including with self-driving cars, which caused a woman's death in 2018.
"People make mistakes. It doesn't mean they can never be forgiven," Khosrowshahi said.
Khosrowshahi later told Axios that he "said something in the moment" that he doesn't believe. He called Khashoggi's murder "reprehensible" and something that "should not be forgotten or excused." It's unclear if his clarification will repair the damage with some customers and on Monday, "#BoycottUber" started trending on Twitter.
Karen Attiah, global opinions editor for The Washington Post, wrote on Twitter that she needed everyone to "pay attention" to Khosrowshahi's comments. Given that Khashoggi used Uber to get around in Washington, D.C., she called the irony of the CEO's comments "sick and sad."
"If one of Uber's main investors kills someone it doesn't really matter. A representative of a murderous regime can still keep a board seat," Attiah wrote. "When you're rich, your crimes become 'mistakes.'"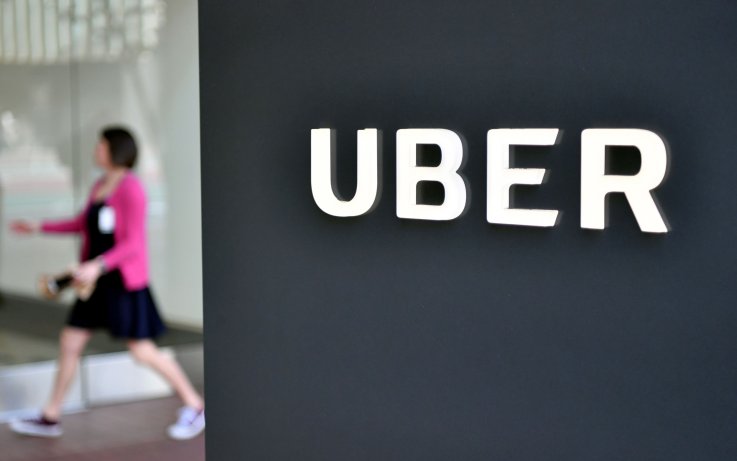 Farnaz Fassihi, a journalist at The New York Times, wrote on Twitter that she deleted the application and comedian Sean Kent called Khosrowshahi's comments a look into Silicon Valley's "amoral culture."
As of Monday morning, nearly 7,000 tweets were posted to the social media website using the hashtag "#BoycottUber."
Saudi Arabia is Uber's fifth-largest shareholder, according to CNBC, and Yasir bin Othman Al-Rumayyan, the head of Saudi Arabia's wealth fund, is a member of its board. When asked by Axios whether Al-Rumayyan should stand for reelection given he's a representative of Saudi's government, Khosrowshahi said it was a choice he'd have to make himself. He also noted that Uber doesn't control who its investors are because as a publicly-traded company, anyone is able to invest.
"They're a big investor, they're just like, you could be a big investor as well," he told Axios co-founder Mike Allen.
Khashoggi, a Washington Post columnist, was killed on October 2, 2018, in the Saudi consulate in Istanbul, Turkey. In June, United Nations Special Rapporteur on extrajudicial, summary or arbitrary executions Agnès Callamard put the responsibility on Saudi Arabia for Khashoggi's "premeditated execution."
Saudi Arabia's ruling family denied it ordered Khashoggi's murder and Crown Prince Mohammed bin Salman called it a "mistake" by individuals working for the Saudi government during an interview on CBS's 60 Minutes.
"There's no forgiving or forgetting what happened to Jamal Khashoggi & I was wrong to call it a 'mistake,'" Khosrowshahi wrote on Twitter on Monday.
#BoycottUber Trends After CEO Says Saudi Arabia's Murder of Jamal Khashoggi Was a 'Mistake' | U.S.