#Boycottborderlands3 Trends on Twitter After Alleged Controversy Targeting YouTuber
Update 6 p.m. EDT: Gearbox has issued a few statements on the matter to Matt Kim of IGN.
"Take Two and 2K take the security and confidentiality of trade secrets very seriously. The action we've taken is the result of a 10-month investigation and a history of this creator profiting from breaking our policies, leaking confidential information about our product, and infringing our copyright...
"The information he's sharing about the situation is incomplete, and in some cases untrue. Not only were many of his actions illegal, but they were negatively impacting the experience of other content creators and our fans in anticipation for the game."
2K Also refutes specific claims made my SupMatto. Representatives say:
The investigation includes content from videos as far back as 2018.
The source Twitch accounts were private, not public. Access was allegedly gained via a Twitch exploit.
SupMatto was also offering Borderlands 3 leaks on a private Discord channel in exchange for a $5 YouTube membership. This would explain why Matto's Discord has been terminated. In other words, take all claims listed below with a grain of salt. Original story below.
-----
Borderlands 3 fans are staging a Twitter boycott of the game with #boycottborderlands3 after representatives from 2K games allegedly accosted a YouTuber for using development stream codes that have been publicly available for months. The story was reported by Borderlands content creator SupMatto, detailing the presumed events.
According to SupMatto, the confrontation began on April 29 when the official Borderlands 3 Twitch extension was announced on official channels prior to the game's gameplay reveal. The clip inadvertently featured the names of tester accounts, which many fans of the series subsequently followed. They provided leaked details which were later covered by Matto and fellow content providers.
The story contends that, on Thursday July 25, SupMatto was approached by two private eyes contracted by 2K while at his home. They allegedly questioned him about various leaks and other gameplay details that emerged from the findings. "I was very tense, as many of you could imagine, having two people in suits you don't know show up at your home," he recalled of the incident.
Matters got messier when Matto allegedly received seven copyright strikes on his YouTube channel the following day from sources within 2K. Only one remains at the time of publish, with channel uploads still active. His Discord, on the other hand, is shut down for being "involved in selling, promoting or distributing cheats, hacks or cracked accounts." Given these events, Matto has suspended his own Twitter account in an effort to curb rampant speculation.
Within hours of this response being posted, #boycottborderlands3 started trending on various social media platforms. The organized fan movement arrives following several blunders by the game's developers at Gearbox and its outspoken CEO, Randy Pitchford. Pitchford has been the subject of gamer ire since the botched reveal and release of Aliens: Colonial Marines in 2013 and is also the focus of a lawsuit surrounding an alleged "secret $12 million bonus" that surfaced earlier in the year. Most recently, Pitchford savagely attacked gaming news publication Game Informer for its handling of a statement he made regarding microtransactions in Borderlands 3.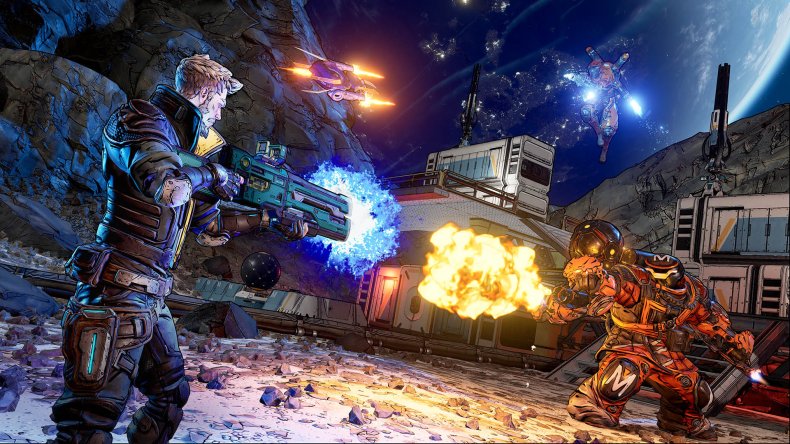 In other words, gamers at large have plenty of lingering rationales to stage a boycott of the upcoming game. This incident with SupMatto is merely the most recent narrative to watch. Gearbox and 2K have not made an official statement on the matter, but we'll do our best to keep you updated on the story as it develops.
Borderlands 3 comes to PS4, Xbox One and PC September 13.
What are your thoughts on #boycottborderlands3? Do you believe SupMatto's version of the events? Tell us in the comments section!