#BoycottMulan Trends After Disney Star Liu Yifei Seemingly Supports Hong Kong Police
Chinese-American actor Liu Yifei, who is playing Mulan in Disney's upcoming live-action remake, seemingly supported the Hong Kong Police Force on Wednesday. Police are accused of using excessive force against largely peaceful protesters and journalists.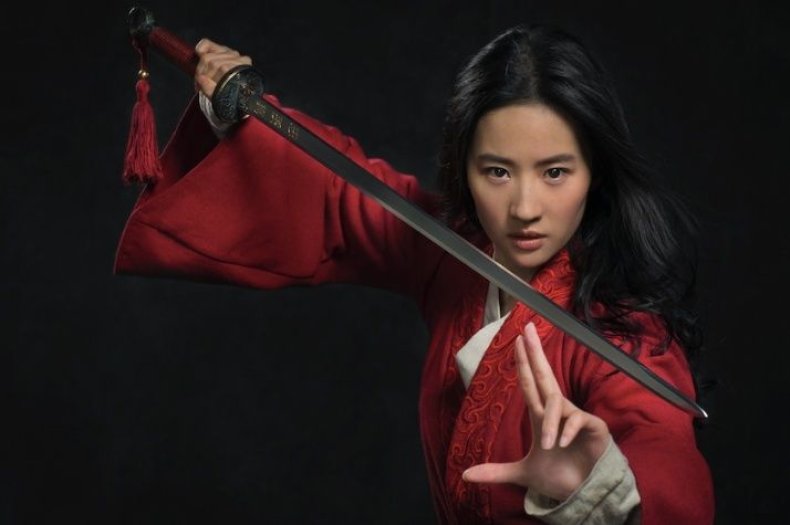 Using Chinese micro-blogging site Weibo, the Disney star shared a picture originally posted by People's Daily, a Chinese Communist paper. It reads: "I support Hong Kong's police, you can beat me up now." She added: "What a shame for Hong Kong" and "#Ialsosupporthongkongpolice#."
Internationally, the actress was slammed for openly supporting the police. The hashtag #BoycottDisney started to trend, with many wanting to stop the release of Mulan, slated for a March 2020 debut.
"To whom it may concern. Do not watch the live-action Mulan movie. Lead actress Liu Yifei supports the police brutality currently being seen in Hong Kong. She spits in the face of democracy, freedom, and human rights," one user posted.
"The lead actress of Disney remake of Mulan, has lent her support to the oppressive Chinese regime in suppressing freedoms; the very same she enjoys & benefits from overseas that Hong kongers fight for at home. Time to #BoycottMulan #FreeHongKong," another user tweeted.
Hong Kong protests, which have been ongoing for nearly 11 weeks, intensified on Monday and Tuesday after 5,000 activists occupied Hong Kong Airport. All departing flights were grounded for two days. Airport operations resumed on Wednesday.
The protests were sparked by a bill that would allow residents who were charged with a crime China to be extradited to the mainland. Though the bill was shelved, there has been a call for greater autonomy. Protesters are demanding political reforms and the resignation of Hong Kong Chief Executive Carrie Lam.
Mulan will be the remake of Disney's 1998 animated film about a female Chinese warrior. The plot of the film revolved around a young woman who disguised herself as a man in order to take her father's place when he was drafted in the army. Presenting an Asian princess for the first time, the movie was an instant success and Mulan became a feminist icon.
Yifei beat nearly 1,000 candidates to bag the lead role that requires extensive martial arts and sword fighting skills, Entertainment Weekly reported last month. Yifei has also starred in films with Emilie Hirsch, Jackie Chan, Nicholas Cage and Hayden Christensen.
Yifei did not immediately respond to requests for comment from Newsweek.