#BoycottOliveGarden Trends After False Tweet Goes Viral; 6 More Recent Boycotts
Boycotts are trending nearly every day on Twitter. #BoycottOliveGarden was running hot on Sunday, with some 15,000 tweets. The viral conversation was largely people talking about not enjoying the food—or saying they were getting sick of boycotts. But the hashtag originated in a falsehood.
On August 8, Zuriel Sanders tweeted a list of restaurants that he alleged support President Donald Trump's re-election, and over time it went viral. Olive Garden was among the dining establishments Sanders listed, but the company has since denied the claim.
In the past several weeks, people have boycotted anything from Dancing With the Stars to the live-action remake of Disney's Mulan to Equinox gym. Here are the explanations for some recent internet boycotts.
Dancing With the Stars
Some people decided to boycott DWTS on Wednesday after it was announced Sean Spicer, press secretary and White House communications director for President Donald Trump in 2017, would be participating in Season 28 the series. Longtime host Tim Bergeron publicly expressed his distaste, saying he was promised by the producers they would never mix entertainment and politics.
Mulan
The boycott Mulan trend started last week after Yifei Liu, the star of Disney's live-action remake, supported Hong Kong police, who have been accused of brutality against protesters. Liu, who was born in China and became a U.S. citizen, expressed her support on the Chinese micro-blogging site Weibo. "I support Hong Kong's police, you can beat me up now," she wrote to her 65 million followers. "What a shame for Hong Kong."
Equinox, SoulCycle, Blink Fitness
Earlier in the month, fitness enthusiasts shunned the luxury gyms after the company's owner, Stephen Ross, held a fundraiser for President Donald Trump's re-election in the Hamptons. One of the bigger social media movements, the boycott garnered the attention of celebrities like model Chrissy Teigen, Queer Eye star Jonathan Van Ness and comedian Billy Eichner, all who advised their millions of followers to abandon the lavish fitness centers. Equinox ultimately raised $1 million. The money was given to an array of charities.
Fire Tucker Carlson
Not exactly a boycott, but netizens trended #FireTuckerCarlson on August 7 after Carlson said white supremacy was a "hoax" and a "conspiracy theory used to divide the country" during his opening monologue. His statement came after the deadly mass shooting targeting Latino shoppers at a Walmart in El Paso, Texas, which left 22 people dead.
"It's not the job of this show to defend the president and everything he says," Carlson said the night before the trend. "Some things we are not going to defend. But in point of fact, he never endorsed white supremacy or came close to endorsing white supremacy. That's just a lie. But he condemned it anyway. Their response, 'He didn't really mean it.'"
Home Depot
Netizens blasted Home Depot co-founder Bernard Marcus when they learned he wanted to donate to President Donald Trump's campaign for re-election. The outraged sparked after Marcus told The Atlanta Journal-Constitution he likely has given $7.9 million so far. "The truth is he has produced more than anybody else. He has. If we look at this country, I would say that we are better off today than we were eight years ago or six years ago," he said.
CVS
Social media users and celebrities combined their internet powers to shun CVS on August 16 after Pill Club alleged the pharmacy wanted to make changes that could potentially make it difficult for some women to receive birth control. "If you see me in a CVS or getting a shake at Chik-Fil-A, walk up to me and say, 'Shame on you.' But it ain't gonna happen because #BoycottCVS is a whole mood and I'm in the mood," famed director Ava Duvernay tweeted.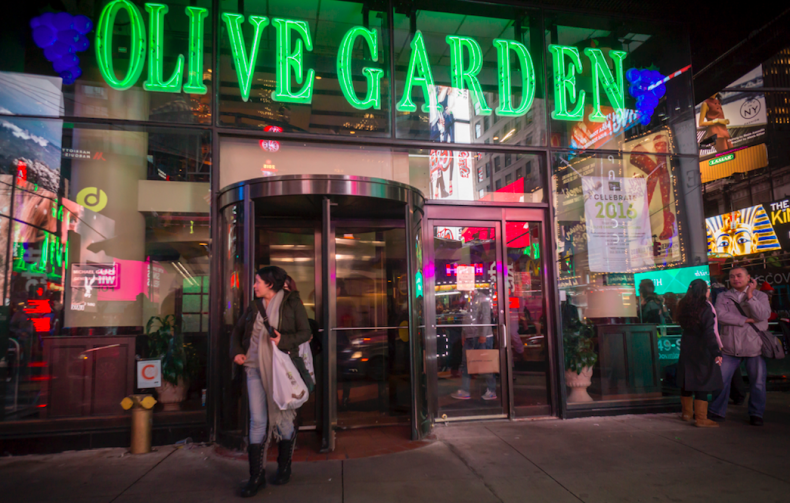 Updated 8/26; 8:45 a.m.: This story and headline were updated to reflect that #BoycottOliveGarden was based on false information and to include the restaurant chain's response.