Boyfriend Charged in Killing of Angela Kukawski, a Business Manager for High-Profile Celebs
An arrest has been made in the killing of 55-year-old Angela "Angie" Kukawski, a business manager in Los Angeles who represented several celebrities including the Kardashians and Nicki Minaj in her career, as Kukawski's boyfriend has been charged with murder, police announced Wednesday.
Kukawski was found dead in the trunk of her car last week by police a day after she was reported missing, and her 49-year-old boyfriend Jason Barker was arrested Tuesday on murder and other charges.
Authorities said they believe Barker may have tortured Kukawski in some fashion before her death in their Los Angeles home, as she had suffered stab wounds, and the Ventura County coroner's office ruled her death a homicide caused by "sharp and blunt force injuries of the head and neck and strangulation," according to ABC7 in Los Angeles.
Prosecutors wrote in his felony complaint that Barker, using a knife, "did unlawfully and with the intent to cause cruel and extreme pain and suffering for the purpose of revenge, extortion, persuasion and for a sadistic purpose, inflict great bodily injury" upon Kukawski, ABC7 reported.
Barker is accused of killing Kukawski in their Sherman Oaks home, putting her body in the trunk of her car, then driving it to where the car was found abandoned on a street days later by police in Simi Valley, northwest of Los Angeles, authorities said.
Kukawski worked for Boulevard Management and over the course of her career represented several celebrities including Kim Kardashian, Nicki Minaj, Offset, Kanye West and the estate of Tupac Shakur, according to Variety.
"Angela was truly the best," the Kardashian and Jenner family said in a statement to ABC7. "She cared about everyone of us and made things happen that were impossible. She will be greatly missed and we send our sincere condolences to her family and loved ones during this most difficult time."
Barker is in jail on $3.07 million bail on one count of torture and murder, according to jail records reported by ABC7.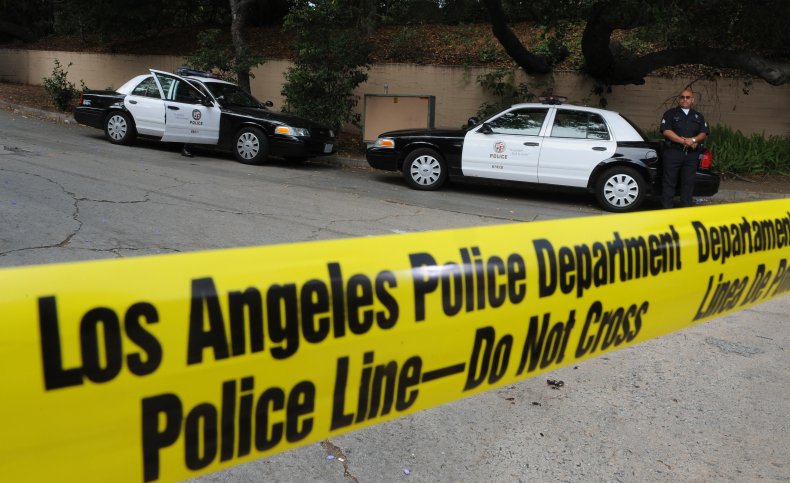 Barker has not entered a plea nor responded to the charges. It is not clear whether he has hired an attorney who could comment.
"We are saddened and heartbroken by the loss of our colleague, Angie Kukawski," Todd Bozick of Boulevard Management said in a statement. "Angie was a kind, wonderful person, and she will be greatly missed by all who knew her."
The Associated Press contributed to this report.