Boyfriend of Chris Daughtry's Stepdaughter Arrested After Her Death at 25
Chris Daughtry is mourning the death of his stepdaughter, Hannah Price, who was found dead in her Tennessee home on November 11 at the age of 25.
American Idol alumnus Daughtry, 41, released a statement announcing that he was pulling out of his concert tour after the sudden passing of Price, who he raised with wife, Deanna Daughtry, 48.
It has since been reported by TMZ that Price's boyfriend, Bobby Jolly, was arrested on the same day that she was found dead in her home. According to the outlets, police in Fentress County have not revealed why he was arrested, or whether he is a person of interest in connection with Price's death.
Newsweek has contacted representatives of Daughtry and the Fentress County Sheriff Department for comment.
Daughtry took to Instagram over the weekend to pay tribute to Price, writing beside a picture of his late stepdaughter: "I am still processing the last 24 hours. I am absolutely devastated and heartbroken.
"I just recently lost my mother to cancer but I was blessed with the chance to say goodbye and I was processing it privately. We never got to say goodbye to our precious Hannah and it's another huge hit to our family.
"Thank you all for your kind words and condolences. They are truly felt and appreciated. I am now taking time be present with my family as we attempt to heal from this devastating loss."
"Hannah, I love you. I miss you. I wish I could hold you. This hurts so deeply💔💔💔," he concluded the heart-wrenching post.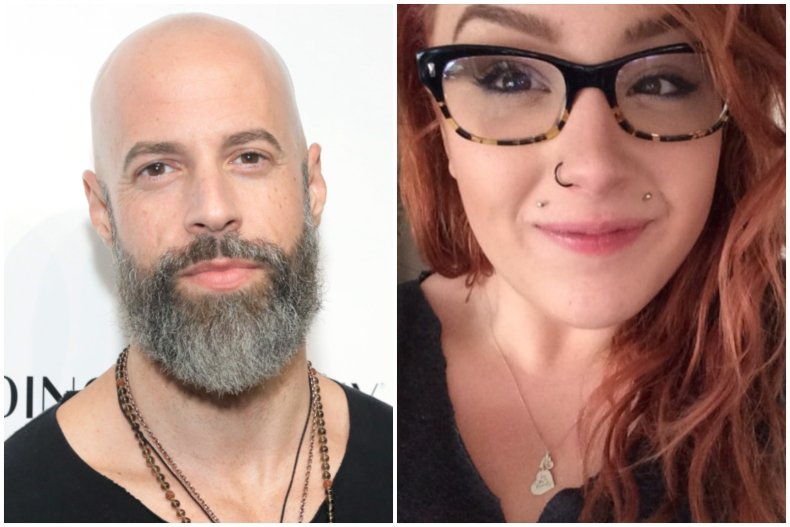 Deanna Daughtry, who has been married to the musician since 2000, also shared a heartfelt tribute, as she revealed that her daughter had sustained "injuries."
Sharing a series of photos of her eldest child on Instagram, the mother of four wrote: "My first born. I love you endlessly Hannah. Our family would like to thank you all for the outpouring of love as we grieve the loss of our daughter Hannah.
"We are awaiting the autopsy results to determine how Hannah sustained the injuries that caused her death. Our hearts are broken."
Deanna Daughtry had her daughter and son Griffin, 23, before her relationship with the Daughtry singer. The couple share twins Adalynn Rose and Noah James, who will turn 11 on Wednesday.
Price didn't appear to have shared details of her relationship with Jolly on her Instagram account, though they did have an exchange on his.
In June, four months after Jolly posted a selfie on the image-sharing platform, Price commented "ugly," prompting Jolly to respond: "F*** you, how bout you hop your funky a** the f*** up off of my s***! Sorry, not sorry...."
A representative for Chris Daughtry said in a statement, per People: "We ask that people respect the family's privacy at this time and we will share updates as soon as we are able to. Thank you for your understanding and patience as well as sensitivity at this time."
In a 2012 interview with People, Daughtry spoke about how he had embraced fatherhood, saying: "Being a father has made me grow up. Life is about more than just me. I've got a great wife, great kids and a great life now."
"I'm not the type to give a lot of advice. But to be a good dad, you have to be present," he added. "When I'm home, I'm home. I don't work at home unless it's after the kids go to bed.
"I don't want my kids to say, 'My dad never had time for me.' They understand that there is a time I have to work, but when I come home, they need my undivided attention. I try to make every moment count."