Anger Over Dad Ending Relationship After 12-Year-Old Daughter Objects
A father has ended his relationship with his girlfriend of a year because his daughter wasn't comfortable with the idea of him dating, sparking a fierce debate with most people siding with the heartbroken ex-girlfriend.
In a post shared on Mumsnet on Thursday, his ex-girlfriend, who goes by the username Lancashiremuminthemidlands, asked if she was being unreasonable to feel heartbroken after the man cut all ties with her.
She explained that after being single for five years, she finally met her now ex-partner in May 2021 and they hit it off.
"He has made me feel more loved than I've ever felt in any previous relationship and he would literally do anything for me. We have enjoyed 13 months of bliss and I have literally never been happier," she wrote.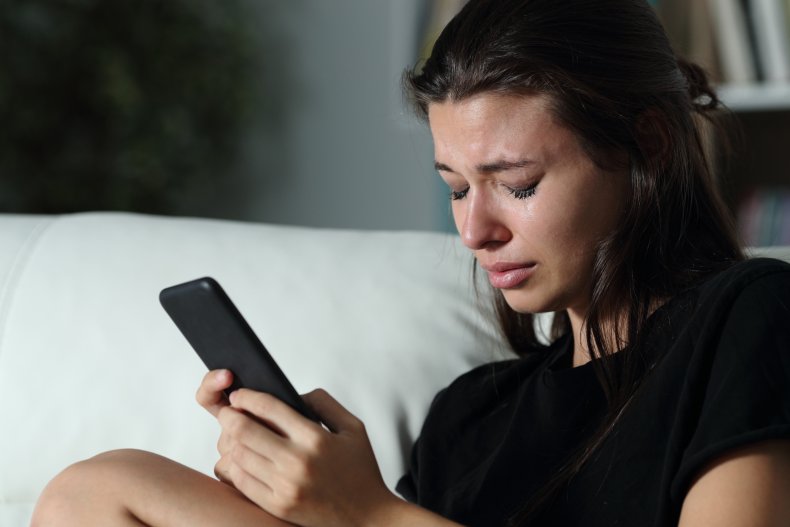 Her 8 year-old daughter and his 8 year-old daughter have both been very supportive of the relationship, but he also has a 12 year-old daughter who hates the idea of her father having a partner, and for this reason he ended their relationship.
Further down in the comments she also explained that her ex-partner's eldest daughter also hates her mother's partner, and never allows him to sleep over whenever she's staying.
"A fortnight ago, my partner and I returned from a week child-free holiday in Menorca. I was unaware until this week but it seems that since returning, my partner has had real problems with his 12 year-old and on Tuesday night of this week he ended our relationship completely out of the blue citing his daughters emotions as the reason," she wrote.
She continued saying that he not only left her out of the blue, but is also ghosting her, and for the past 48 hours has been ignoring all her calls and texts.
According to a survey carried out by Worthy, most women think about dating again before their divorce papers are even final. The study shows that 50 percent of women think about dating in the early stages of the divorce process, while 28 percent only start considering dating once the divorce is final. The study found an overwhelming 78 percent of women have already started to think about dating by the time the divorce papers are signed.
The post, which received over 220 replies, sparked a debate on whether or not it's fair to let your child decide if you're allowed to date or not. One user, QuillBill, said: "This must be very hard. You like him because he's caring and considerate and now he's trying to be caring and considerate towards his daughter. I really don't know what I would do if I was in his position [to be honest]. I definitely think he owes you a sit down conversation though."
Another user, saraclara, commented: "Him phoning you to tell you and then ghosting you, is, I'm afraid, a sign that he isn't as honorable as you think. The least you deserved was a face to face conversation about his daughter's reaction before the decision was taken."
While gingersplodgecat said: "He's being honorable and doing the right thing by putting his child first. I suspect that he's just as upset as you are." And ComDummings suggested: "The fact he's ghosted you makes me think he's split with you for another reason and is using his DDs reaction as an excuse."
QuillBill said: "I think I would give it at least two weeks before you contact him again. And then you can tell him that you would like to meet and talk. It's an awful situation. Twelve is a tricky age."