Police have charged six teenage boys from a prestigious Canadian school with gang sexual assault after videos emerged online of alleged hazing incidents.
St. Michael's College School—an all-boys private Catholic school in Toronto—has expelled eight students and suspended another in connection with the incidents that allegedly took place on campus, according to the Associated Press.
The institution—renowned for its high standard of sports, notably its football and hockey programs—has been accused of turning a blind eye to hazing and bullying, the BBC reports.
Toronto police say that they are investigating at least separate assaults. According to Inspector Dominic Sinopoli, the six teens—who are all aged 14 or 15—have been charged with assault, gang sexual assault, and sexual assault with a weapon.
The students—who cannot be named due to their age—appeared in court on Monday and received bail. Five turned themselves in, while another was arrested on his way to school.
Sinopoli said that police are also investigating whether the school fulfilled its legal commitments after failing to immediately notify police when they became aware of one of the videos on November 12.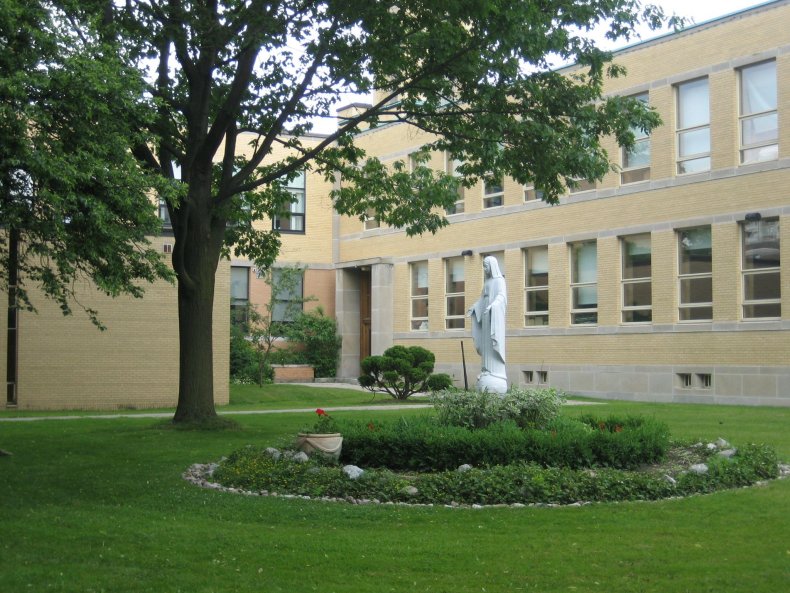 Canadian media reported on the expulsions last week and Toronto outlet City News said they had obtained two of the videos.
They reported that in one of the clips, a male student appears to be naked from the waist down and is being sexually assaulted with a broom handle. In the other, a male student is sat in a bathroom sink in his underwear while other students slap and splash water on him.
Sinopoli said that the videos meet the definition of child pornography, noting that there are likely more examples in circulation. He urged anyone with further information to come forward. In addition, he said that anyone in possession of the videos should delete them.
In a statement, St Michael's responded to the incidents saying that the assaults on school grounds were "simply horrific," Associated Press reported.
"These incidents are clearly indicative we have a problem. We need to do much better at our culture and our student's ability to talk to us," the statement read.
Principal Greg Reeves told CBC News that the school is conducting an independent investigation into the incidents to understand the underlying "attitudes and behaviors" that led to the assaults occurring.
The institution received a bomb threat on Monday as police were giving a press conference, causing students and staff to be evacuated.