'The Boys' Season 3 Release Date: When Will the Next Season Air on Amazon?
The Boys will soon be back in town. Though the Amazon Prime Video show's most recent season has only just come to an end, the streamer has already renewed the show for Season 3.
In fact, Amazon Prime Video ordered The Boys Season 3, before the most recent season had even aired. In July, Amazon Studio co-head of television Vernon Saunders released a statement reading: "[The Boys showrunner] Eric Kripke and the incredible cast of The Boys continue to deliver a wild and action-packed series full of surprises and can't-miss moments that have made the series a global hit. We couldn't be more excited to see where Eric takes The Boys and the supes in Season 3."
At the same time, Kripke revealed that the writers' room was already working on the next set of episodes, and gave a hint about when they planned to start filming. He said, "the world has given us way too much material. We hope to be shooting in early 2021, but that's up to a microscopic virus."
There was a 14-month gap between the start of The Boys Season 1 (which began in July 2019) and Season 2 (September 2020). If there is the same gap between 2 and 3, then fans can expect it to begin in November 2021.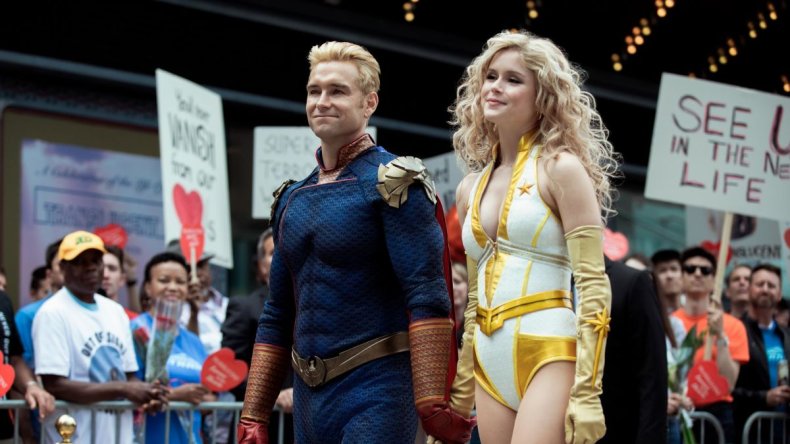 With the show such a popular hit, Amazon will surely try to capitalize on that success by getting out Season 3 a little earlier. However, we will not know exactly when the show is set to return until filming can begin on the next set of episodes.
During a New York Comic-Con panel in the lead up to the finale, Kripke gave an update on the status of Season 3. He said" "We're in the writers' room cooking through Season 3, so we'll get that you as soon as we can, COVID willing."
Though the team behind the Amazon show has not revealed many hints of what Season 3 will include. However, we do know that Jensen Ackles will follow up his 15 seasons on Supernatural by appearing as a character called Soldier Boy, a World War II veteran who Kripke called in a statement, "the very first superhero." Kripke must also be a Supernatural fan, as he has also offered the Winchester patriarch Jeffrey Dean Morgan a role.
He told Collider: "There's one role we're already talking about. We have to coordinate. Because you know, he's on The Walking Dead, so he has another home. But we already talked about one role, and there might be a potential other that we're talking about."
The Boys Season 3 is coming soon to Amazon Prime Video.