Teen Boys in U.K. Will Be Given HPV Vaccine to Protect From Cancer-Causing Virus
The U.K. announced a new program on Tuesday that will provide vaccinations for teenage boys to protect against the human papillomavirus.
Public Health Minister Steve Brine said a plan is in motion to introduce a nationwide vaccination program for boys ages 12 to 13. The vaccine will protect boys from HPV-related diseases—such as oral, throat and anal cancer—and is also expected to help reduce the number of cervical cancers in women.
"The HPV vaccine for girls is already expected to save hundreds of lives every year, and I am delighted that we will now be protecting even more people from this devastating disease by extending the vaccine to boys," Brine said.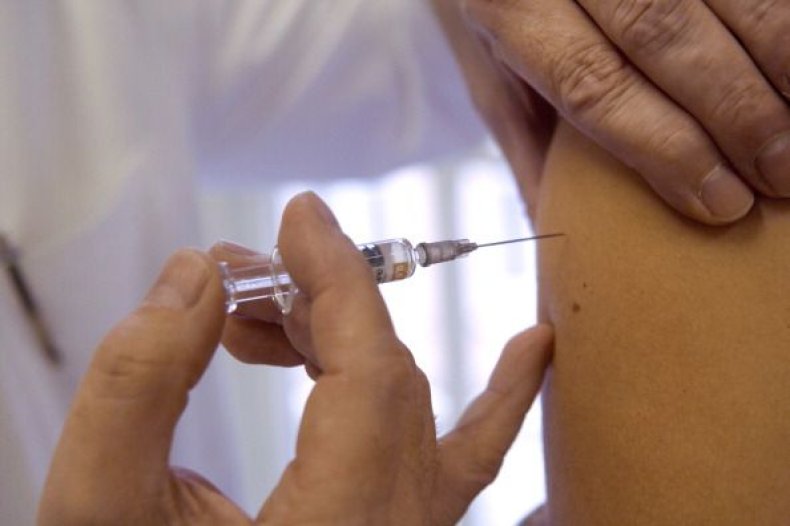 The announcement came after health officials in the U.K. faced mounting pressure to extend the vaccination against the cancer-causing virus to adolescent boys, after an uptick in rates of head and neck cancers in men. Oral cancer has become one of the fastest rising types of cancer throughout the nation. An analysis released in 2016 showed that rates of oral cancer had jumped by 68 percent over the last 20 years in the U.K.
The prevalence of head and neck cancers is also growing throughout the world. To deal with this issue, several countries have already launched programs to vaccinate boys for HPV, including Canada and Australia.
The virus is so common that nearly all men and women get it at some point in their lives, and it can be passed even when an infected person has no symptoms. Most infections go away on their own, but those that don't can turn into cancer later in life, according to the Centers for Disease Control and Prevention.
This new program for boys comes just after a recommendation from the Joint Committee on Vaccination and Immunisation (JCVI), which said last week that a "gender-neutral" vaccine program to protect against the virus could help mitigate costs.
Prior to the Tuesday announcement, only teenage girls in the U.K. had been offered the vaccination through the publicly funded national health care system.
During the announcement, Brine said that as a father of a son, he understands the relief that this new initiative will bring to parents. "We are committed to leading a world-class vaccination program and achieving some of the best cancer outcomes in the world—I am confident these measures today will bring us one step further to achieving this goal," he said.