BP Boss Bob Dudley Faces Shareholder Action Over Pay Package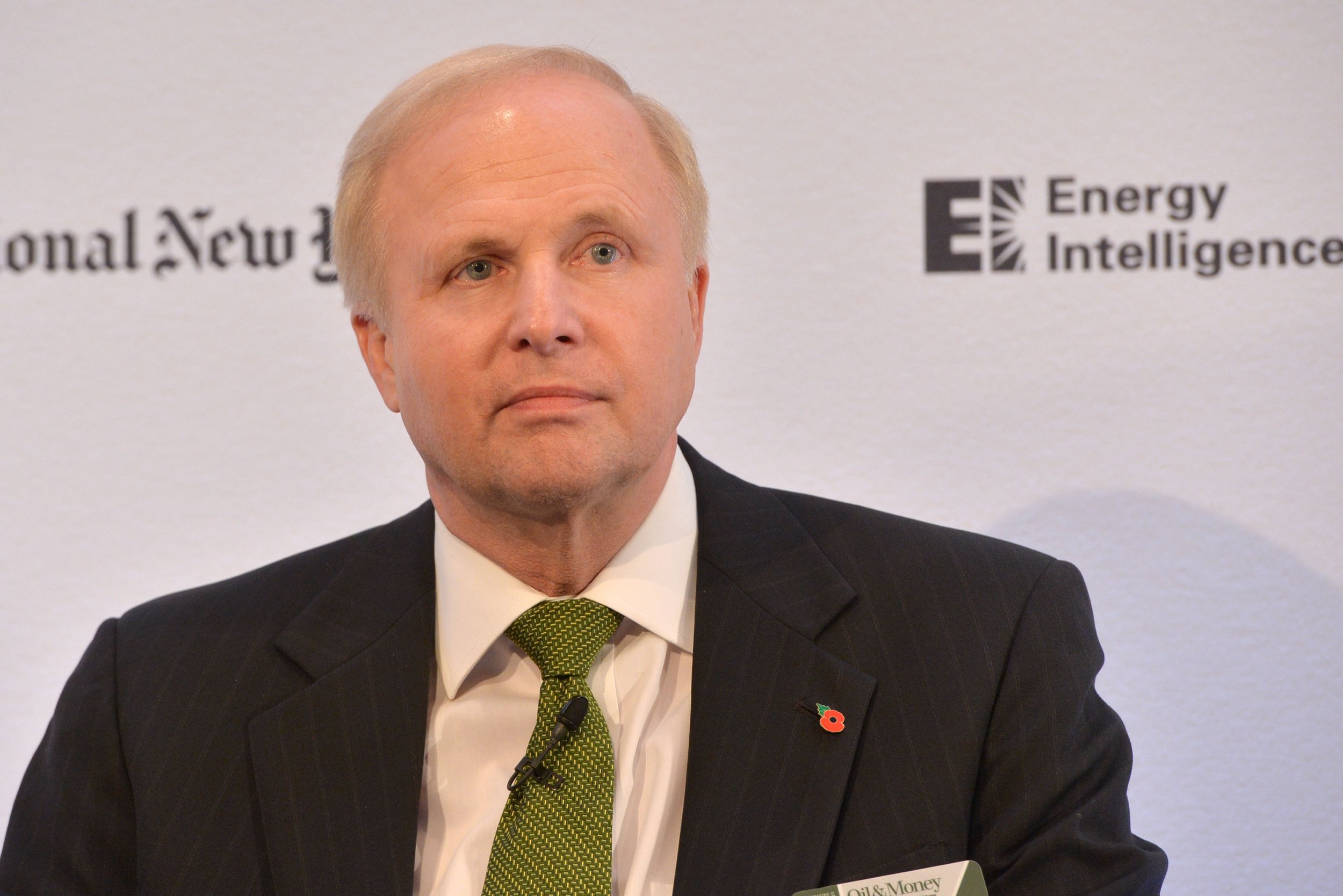 Oil giant BP's chief executive, Bob Dudley, is set to face shareholders at the company's annual general meeting, amid investor anger over his $19.6 million pay package.
Dudley's salary has risen by a fifth on the previous year, despite the group posting its largest annual loss for 20 years and axing thousands of jobs worldwide.
The Institute of Directors (IoD) urged shareholders to scrutinise the pay deal and warned the increase could send the "wrong message" to other companies.
And Dudley is now set to face stiff opposition from angry investors over whether or not his heavy pay package is deserved, according to the BBC.
Aberdeen Asset Management is expected to be among a pack of major investors voting against Dudley's pay, after it stated that BP's remuneration awards were "overly complex."
But it said it was "supportive of management's strategy" and was "sure the company will take note of shareholders' feedback."
Its comments come during a chorus of criticism over Dudley's pay hike in a year when BP slumped into the red by $5.2 billion following a collapse in oil prices. But BP's pay policy is subject to a binding shareholder vote only once in three years, and due only in 2017.
The last vote was in 2014, so, consequently, the current vote against the pay rise would not force the company's hand and would be merely "advisory," coming into effect in 2017.
The IoD said the $19.6 million pay deal might seem "unjustified" to many shareholders following BP's performance over the last 12 months.
Director-general Simon Walker said: "BP is not a badly run company, and its current woes are common to other firms in the sector.
"Nevertheless, the U.K. Corporate Governance Code is clear that pay should be tightly linked to performance and that targets should be stretching and rigorously applied.
"Should the pay package be approved, it could send the wrong message to investors and other boards. We therefore urge all shareholders to scrutinise the pay deal of Mr Dudley very closely.
"If his pay deal is approved, but with a significant minority voting against, the BP board must explain how it will engage with this group of shareholders—they cannot and should not be ignored."
Shareholder group Sharesoc, Royal London Asset Management, Glass Lewis and Institutional Shareholder Services have also expressed their opposition.
BP said in January that it would have to axe another 3,000 jobs worldwide in its downstream business—including refining, marketing and distribution—by the end of 2017, on top of the 4,000 cuts announced last year.
A spokesman for BP, in a statement, said: "Despite the very challenging environment, BP's safety and operating performance was excellent throughout 2015 and management also responded early and decisively to the steep fall in the oil price.
"BP's performance surpassed the board's expectations on almost all of the measures that determine remuneration—and the outcome therefore reflects this. And these clear measures derive directly from BP's remuneration policy which was approved by shareholders at the 2014 AGM with over 96 per cent of the vote."