BP Delays Test to Determine Oil Well's Integrity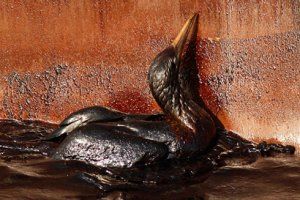 After days of remarkably smooth operations, officials elected to delay the start of a much-anticipated test of the well's integrity in order to provide more time for reviewing the procedure and the plan for interpreting results, BP Senior Vice President Kent Wells said at a morning press briefing.
National Incident Commander Adm. Thad Allen made the final call, in consultation with BP and the government's team of scientists and industry experts. The test was initially scheduled to start midday yesterday and is critical for determining whether the cap can be used to seal off the oil flow indefinitely. Once started, it will last anywhere from six hours to two days.
The test will measure pressure within the well. If the well's integrity is good, the pressure within it should rise and hold at a high level once the cap is used to fully shut the well at the beginning of the test. But if oil is able to escape through damaged underground sections of the well, then the pressure will not build and will remain at a lower level or even decrease over time.
Interpreting the pressure results, however, may not be as simple as it sounds. "If we don't have full integrity, the integrity loss could be in numerous different places," Wells said. Therefore, it's important that the engineers and scientists have a scheme for evaluating exactly what different kinds of pressure readings would indicate about the nature of any breaches along the 13,000 feet of casing that lines the well.
Wells said that the delay has been put in place because more time is needed to analyze what different results will mean. He also said this will help "minimize risk," although he would not elaborate on what these risks were.
"What we don't want to do is move forward with a test that ends up with inconclusive results," he said. A decision will be made later on today about when the test will actually start.