BP Says Lab Studies Can't Prove Spill's Harm, but New Evidence Says They Can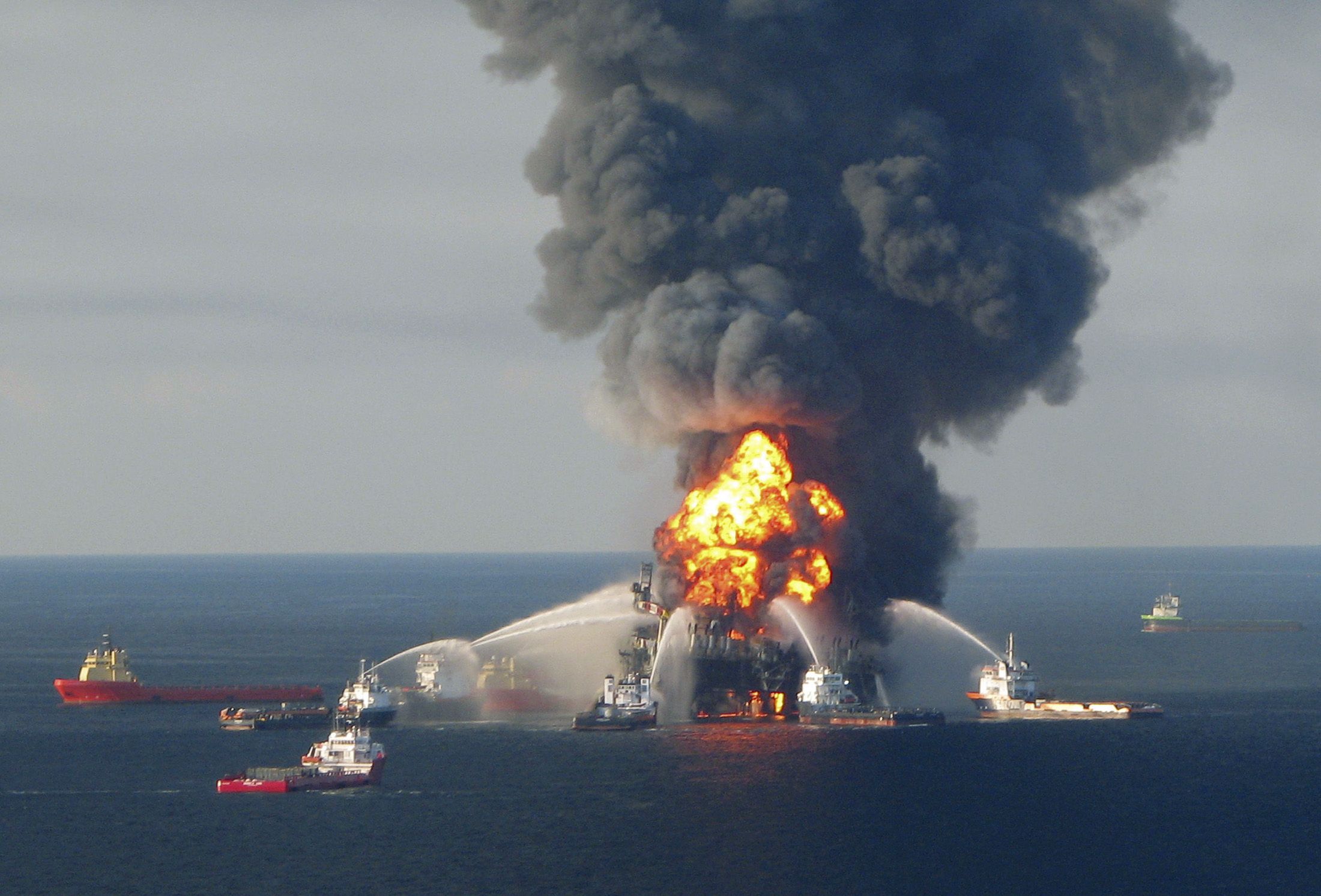 Speaking to a ballroom packed with environmental journalists last Wednesday evening, Geoff Morrell, BP's vice president of U.S. communications, declared a leading study on harm caused by its 2010 oil spill to be an exercise in scientific exaggeration. The study was performed on tuna in a lab, and therefore should not be used to draw conclusions about what happened to "real tuna, in the real Gulf," Morrell said.
"Some groups would have you believe that oil from the spill causes irregular heartbeats in tuna that can lead to heart attacks or even death. But the study they hang their hats on doesn't show that. It shows that if you're in a laboratory, and you drench tuna heart cells in oil at concentrations rarely seen in the Gulf, that could lead to problems," Morell said.
The study Morrell referred to was authored by researchers from the U.S. National Oceanic and Atmospheric Administration, and published in PNAS, the journal of the U.S. National Academy of Sciences, earlier this year. NOAA says the study was designed to test "environmentally relevant crude oil exposures," but Morrell was not convinced.
"[R]eal tuna, in the real Gulf, during the real spill, were never exposed to anything like that. In fact, many of the studies that activists push are far removed from the reality of the resilient Gulf environment."
But a study published Wednesday, a week after Morrell's remarks, concluded quite the opposite: Researchers at Louisiana State University found that another key fish species' biological reaction to the Gulf spill was nearly identical to the reaction recorded after the fish were exposed to similar levels of oil in a lab. The genes of the killifish, in both circumstances, were altered, leading to DNA damage and other changes. The lab results corresponded to real-world outcomes.
Andrew Whitehead, an associate professor of environmental toxicology at the University of California Davis and an author on the killifish study, isn't surprised by Morrell's remarks.
"Of course BP is going to say that. It's the M.O. of big business to try and hire guns to attack science wherever and whenever they can," Whitehead said, noting that NOAA designed its tuna study based on access to an "enormous database" of oil contamination measurements from the Gulf. "The exposures in the lab were environmentally realistic. That's how we discover things about biology. In the lab."
Whitehead says that if the NOAA study was done in the "real Gulf," as Morrell put it, BP would discount that study too. He recalls that when his team published a field study on killifish in 2012, BP issued a statement criticizing the research on the basis that it "can't control for all potential variables" when working in the field. "It's a strategy they use to manufacture controversy," Whitehead said.
Some skepticism and criticism is always healthy in the world of scientific research, said Whitehead. But, he added "I prefer it if it doesn't come from a business-driven angle."