President Donald Trump has sought to replicate the surprise success of his 2016 presidential campaign after announcing Brad Parscale as the campaign manager for his 2020 re-election bid Monday. Parscale was in charge of Trump's digital operation in 2016 as was hailed by both the president's son Eric Trump and son-in-law Jared Kushner as he was revealed as the man who will lead Trump's efforts to win a second term.
"Brad is an amazing talent and was pivotal to our success in 2016," Eric Trump said in a statement. "He has our family's complete trust and is the perfect person to be at the helm of the campaign."
Jared Kushner, who also acts a senior adviser to the president, added that Parscale "was essential in bringing a disciplined technology and data-driven approach to how the 2016 campaign was run. His leadership and expertise will help build a best-in-class campaign."
Parscale, who began working for the Trump Organization in 2011, joined Trump's tumultuous campaign to helm its digital approach in 2016. He later explained the success of the campaign in an interview with CBS' 60 Minutes.
"I understood early that Facebook was how Donald Trump was going to win," he said. "Twitter is how he talked to the people. Facebook was going to be how he won. I think Donald Trump won, but I think Facebook was the method—it was the highway in which his car drove on."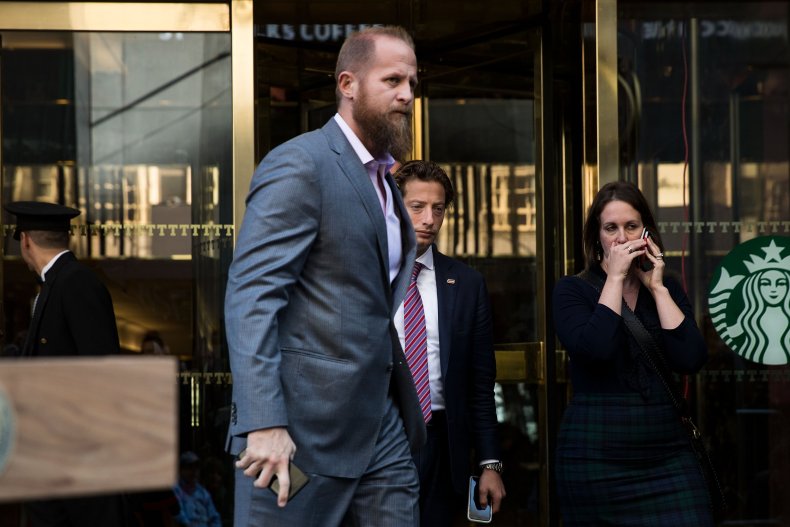 He also claimed credit for refocusing the campaign's spending efforts in the decisive final week before Trump's victory over Hillary Clinton.
"I took every nickel and dime I could out of anywhere else," he said. "And I moved it to Michigan and Wisconsin."
Given his heavy involvement with the social media campaign, Parscale has unsurprisingly faced scrutiny over whether he had any involvement or knowledge of Russian operatives who it has been found flooded the internet in an effort to support the Trump campaign.
Last summer, he was interviewed behind closed doors by the House Intelligence Committee but said he was blind to any Russian action.
"I am unaware of any Russian involvement in the digital and data operation of the 2016 Trump presidential campaign," said in his testimony. "The Trump campaign used the exact same digital marketing strategies that are used every day by corporate America."