Brad Pitt's Dog, Jacques, Is the Best Thing About His GQ Interview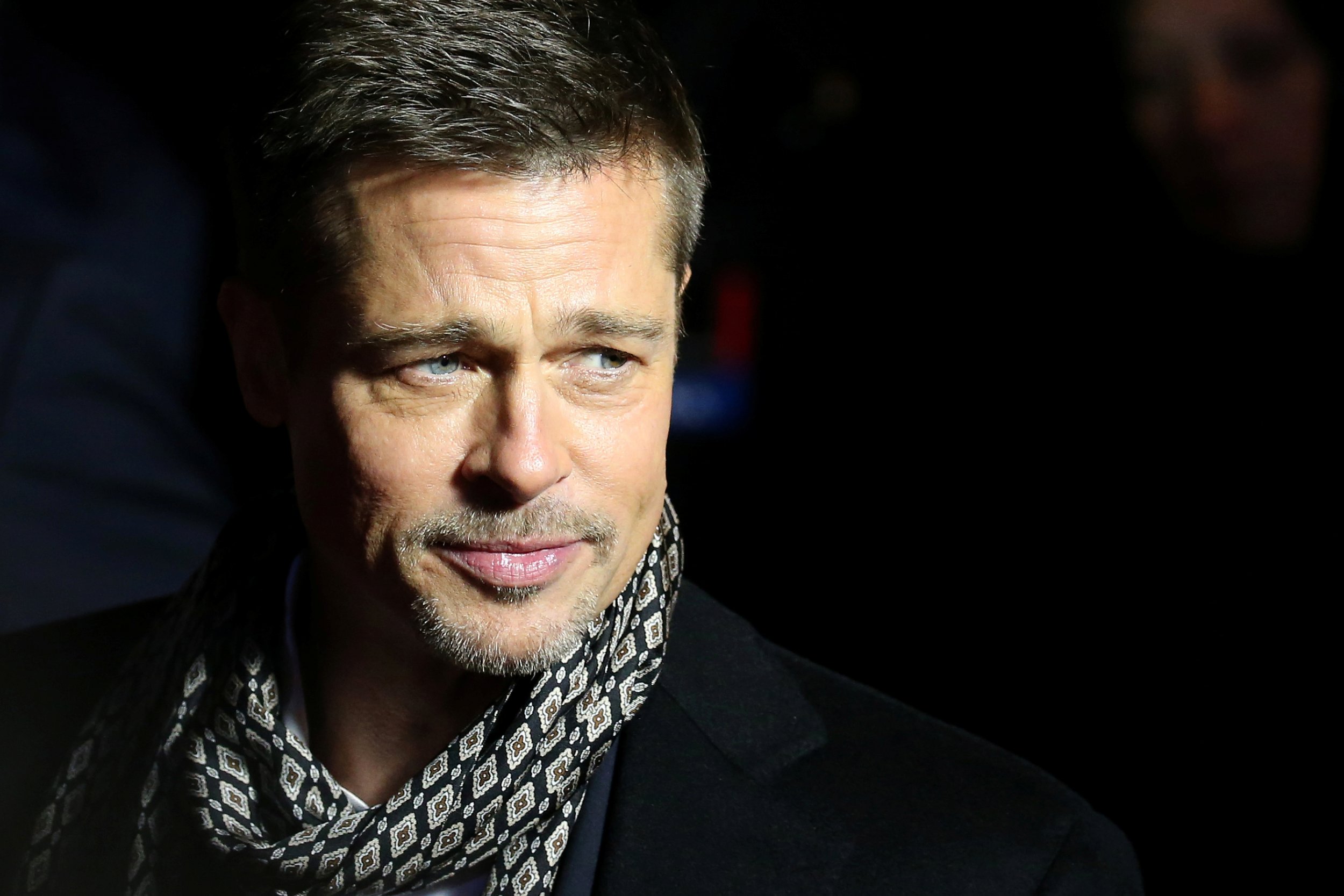 This reporter is a man of precious few talents. I'm useless with a hammer and nail. I gave up the guitar after learning just four chords and a watered-down version of the opening riff to "Wish You Were Here." I once added a shaving of finger to a dish in lieu of garlic while attempting to cook a quick dinner.
But I do have one truly great talent: I can always spot a good dog. I've sharpened this skill for the past three years on the bustling streets of New York City. As some folks walk down, say, Wall Street, they smell the street food, take in the sights, chat with friends. Me? I've spotted the French bulldog two blocks over and immediately calculated how fast I have to walk to pet the good pupper.
After moving this past weekend, I have introduced myself to zero human neighbors, but I've already befriended a smiley Shiba Inu who hangs around in the yard behind my building.
All of this goes to say: I know how to spot the difference between a good pup (pro tip: All pups are inherently good) and a very good pup. And, as an expert, let me tell you: Famous actor Brad Pitt has a very good dog.
Pitt is in the midst of very public divorce from famous actress Angelina Jolie. He broke his silence on the issue in an extensive, exclusive interview with the magazine GQ. It's an interesting read rife with revelations about Pitt, including that he's given up drugs and alcohol in the wake of the separation. Amid the actor's metaphor-laden musings on life, his bulldog, Jacques, clearly asserts himself as the hero of the story.
We meet Jacques just as we learn Pitt is living in a mostly empty home, kids and wife elsewhere. "Today, the place is deeply silent, except for the snoring of his bulldog, Jacques," wrote GQ's Michael Paterniti. Even as the pup rests, he fills the home with the loving sounds of his dreams.
Just take a look at this good boy, who thoroughly enjoys a nice pat on the head.
Jacques next pops up in the GQ piece as the newfound solitary nature of Pitt's life is laid bare. The loneliness is only "mitigated by Jacques, who spent most of the interview beached in a narcoleptic reverie at my feet, snoring and farting." You and me both, buddy.
In a quote set aside in a parenthetical, Pitt describes to Paterniti just how much of an adorable lump of wheezing dog Jacques really is.
"Did you ever have the uncle that came over with emphysema, and had to sleep in your room when you were 6?" Pitt asked. "That's Jacques."
He added, "Come here, boy. Friends for life!" Coincidentally, that is the precise thing I would say to Jacques should I ever have the pleasure of meeting him. (As for Pitt, I would ask him why he's always eating in movies, but that's beside the point.)
We get our final glimpse of Jacques as Paterniti launches into a question about sculpting as "a Sisyphean thing." Jacques had time for neither metaphors nor rolling boulders, seeking attention from his owner instead of escapism. The article notes Jacques interrupting, nuzzling, and Pitt responding (presumably to his dog), "I know you've been lonely. I know you've been lonely." Haven't we all, Jacques?
There's a lot to take away from the profile of Pitt: the particular stresses of living life in the public eye, the importance of pushing forward in times of darkness, the difficulties of being a father. But you can certainly take away this: Jacques is a great pup, and dogs are great—even as, or especially as, things fall apart.